Help with grief and bereavement
Updated: 15 Mar 2021
Coping with the death of someone close is a difficult, complex and very personal experience. Another layer of impact is added for those grieving during the coronavirus pandemic, with its unique circumstances and social restrictions.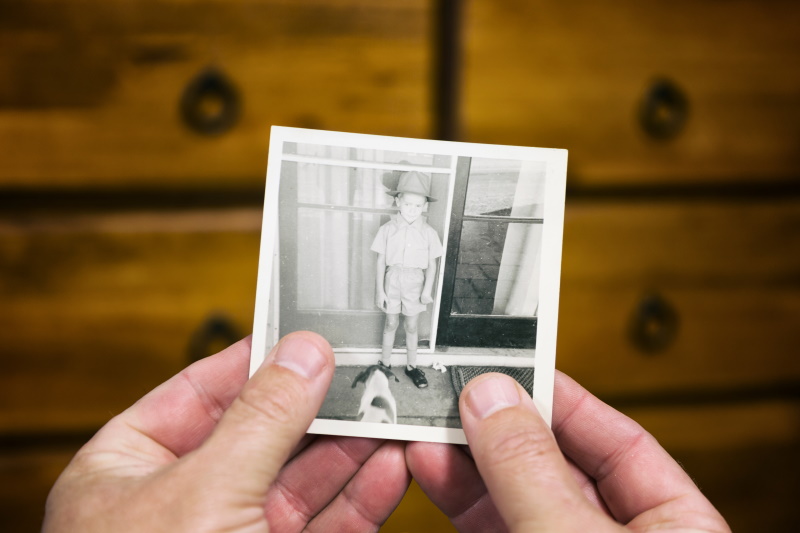 Our Care and Welfare team is always on hand to offer a listening ear to members and to point those in need in the direction of specialist bereavement advice and support.
Never feel that you have to go through this alone.
Mary Atkinson, Head of the Oddfellows' Care and Welfare team, said: "We know that some people are comfortable with picking up the phone to talk with us, others are not, or that they're just not ready to. We also know that friends or family members are also often unsure of what to do or how to help.
"We thought it would be useful to share some of our trusted sources of advice and support – those organisations that we turn to for knowledge and who we guide people to. Never feel that you have to go through this alone."
Look after yourself
It's important to take good care of your physical and mental health when you're going through a difficult time. Some of the advice the Care and Welfare team discuss with members is to:
try to get plenty of sleep
eat healthily
be kind to yourself and don't put pressure on yourself to feel better quickly
avoid numbing your feelings with alcohol or other substances
keep to a routine and spend some time doing gentle activities you enjoy, such as gardening, taking a walk in nature, meditation, listening to music or reading a book, even if you do a bit less than usual
do small things that make you feel better.
Share your feelings
No-one will be able to understand exactly how you are feeling, but it's important to stay in contact with your friends and family, and to regularly share your thoughts with them.
Access bereavement support
Sometimes it can be easier to talk with someone you don't know. And it is always helpful to get support from organisations that are specifically trained to help people through grief and the impact of bereavement, such as those shared below.
If at any stage you feel that your grief is having a permanent impact on your life and your mood, you should talk this through with your doctor, or with a bereavement support organisation.
As well as offering helplines, all the following organisations have excellent advice and guidance on their websites.
Cruse Bereavement Care (cruse.org.uk)

Cruse Bereavement Care has a freephone national helpline staffed by trained bereavement volunteers. It offers emotional support to anyone affected by bereavement. 
Their helpline number is 0808 808 1677 and is open Monday to Friday 9.30am to 5pm (excluding bank holidays), with extended hours until 8pm on Tuesday, Wednesday and Thursday. You can also email helpline@cruse.org.uk
They also have a Coronavirus-related information section on their website, which covers grief and bereavement issues unique to the pandemic, such as isolation and social distancing, changes to holding funerals and dealing with death as a key worker. https://www.cruse.org.uk/get-help/coronavirus-dealing-bereavement-and-grief
The Good Grief Trust (thegoodgrieftrust.org)

The Good Grief Trust is run by, and for, people who are bereaved. Its coronavirus website page has a range of useful information and links to organisations and resources.
https://www.thegoodgrieftrust.org/need-know-info/coronavirus-bereavement-advice/
They're also currently running virtual Good Grief cafes via zoom videoconferencing, so those experiencing grief can 'meet' for a chat and feel less isolated at this time. The email to reach them on is hello@thegoodgrieftrust.org
Independent Age (independentage.org)
Independent Age has an online Grief Chat service for older people, where you can talk directly to a specially trained bereavement counsellor. It's a free service and available Monday to Friday, 9am to 9pm. You can access Grief Chat here: https://www.independentage.org/information/personal-life/grief-chat
Samaritans (samaritans.org)

24 hours a day, you can talk with a trained Samaritan volunteer about anything that's troubling you, no matter how large or small the issue feels. The freephone number to call is 116 123, or you can email jo@samaritans.org.
The Silver Line (thesilverline.org.uk)

The Silver Line has a free, confidential 24-hour helpline which provides information, friendship and advice to older people. The number to call is 0800 470 80 90.
The Compassionate Friends (tcf.org.uk)

The Compassionate Friends offers support for bereaved families after the death of a child of any age, and from any cause. Their UK helpline, staffed by bereaved parents, runs every day of the year from 10am to 4pm and 7pm to 10pm. The number to call is 0345 123 2304, or you can email helpline@tcf.org.uk
Child Bereavement UK (childbereavementuk.org)

Child Bereavement UK offers support to children and young people (up to age 25), parents, and families, to rebuild their lives when a child grieves or when a child dies. Their freephone national helpline number is 0800 02 888 40 and operates Monday to Friday, 9am to 5pm, or you can email support@childbereavementuk.org
They also run a Live Chat service from their website Monday to Friday, 9am to 5pm.
Marie Curie Bereavement Support (mariecurie.org.uk/help/support/bereavement)
Marie Curie offers free bereavement support by calling 0800 090 230. You can discuss practical and emotional concerns with one of their trained Support Line Officers or get ongoing support from a bereavement volunteer. Whether your bereavement was expected, happened recently or was some time ago, they can help. They can also support you before your loved one dies. The support line is open Monday to Friday 8am to 6pm and Saturday 11am to 5pm.
Making arrangements after someone's death
When you're grieving, it can be stressful to understand what arrangements you need to take following someone's death, including what to do about the person's financial affairs and their will.
The Oddfellows' member-only Citizens Advice Line is available to help guide you through this.
Members can find the advice line number on their membership card or in their Member Handbook. Members can also access it by signing in to the Members' Area or by calling our Membership team or their Branch.
There is also useful information available on Citizens Advice's general website: https://www.citizensadvice.org.uk/family/death-and-wills/
If you are an Oddfellows member, your local Branch's Care and Welfare team is also there to offer comfort, as well as support from our Society's Care and Welfare team through the Care and Welfare Helpline.
To find out more about the care, advice and welfare support you receive as an Oddfellows member, please visit our website's Care section.
DISCLAIMER: Links to third-party sites do not constitute an endorsement by the Oddfellows and use of the advertised products and services is entirely at your risk. The Oddfellows does not accept any liability or responsibility for any third party material on other websites.