Get involved
Help your friends get more out of life... why not invite them to become an Oddfellow? The more pals you refer that join, the greater the rewards. T&Cs apply.
Refer a friend
Our insurance business, Unity Mutual offers simple savings, investments and protection products to help families plan for the future.
FIND OUT MORE
Upcoming events
Badminton
Burton-on-Trent District Branch
21 November 2018, 9.30am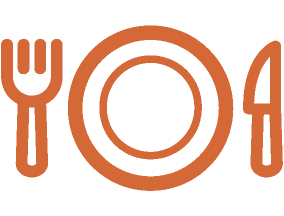 Lunch at China Noodle
Pride of Woolwich District Branch
21 November 2018, 12.00pm
Short Mat Bowls
Burton-on-Trent District Branch
21 November 2018, 2.00pm
See all events
Here for our members
Through life's ups and downs, we're there for our members. As a friendly society and mutual – it's what we do. From fun social get-togethers and trusted support and advice when members might need it, to exclusive offers and opportunities to travel – our benefits are shaped by the very people who enjoy them.
The best thing about being an Oddfellow is being part of a Society whose aim is not to look after its own interest solely, but to help and assist its members and others.
Dwight Wedderburn Member of North London District