Special updates
Join the Oddfellows in September as a Standard member or member with Extra Benefits and we'll send you a £5 Love2shop gift voucher. *T&Cs apply.
view offer
We're delivering our standard response times across our central office's post, phone and email services. There may be slight delays at some of our Branches, however should you need urgent assistance please call us on our general enquiry or membership helplines.
Ways to contact us
Celebrate Friendship Month with us
We're going as big as we possibly can this September, in encouraging people to connect with others in their community. We've lots of online social events planned, as well as a number of socially-distanced ones, too. All face-to-face events meet Covid-19 Secure guidelines. Come say hello.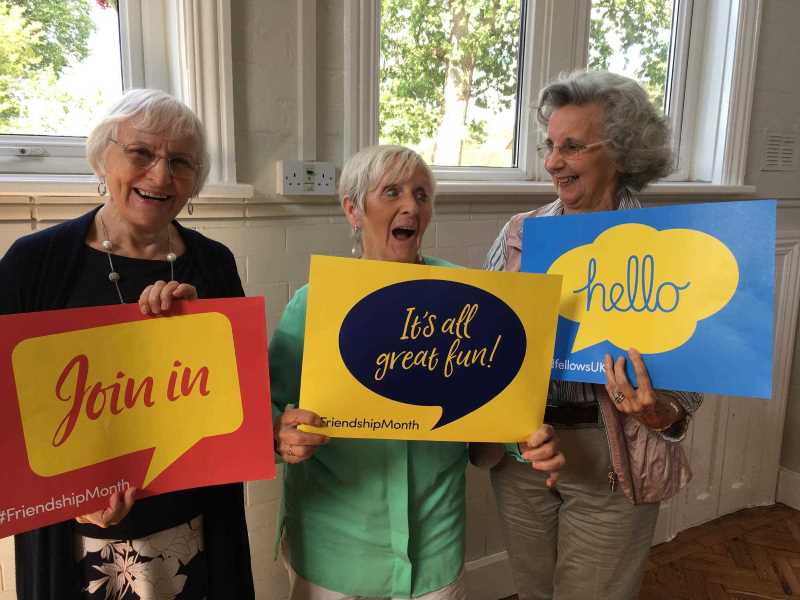 Here for our members
Through life's ups and downs, we're there for our members. As a friendly society and mutual – it's what we do. From fun social get-togethers and trusted support and advice when members might need it, to exclusive offers and opportunities to travel – our benefits are shaped by the very people who enjoy them.
The best thing about being an Oddfellow is being part of a Society whose aim is not to look after its own interest solely, but to help and assist its members and others.
Dwight Wedderburn Member of North London District
Everyone's welcome
See how we're helping our members feel more supported and connected in their local communities. Watch our video.