Wonderful Wendy wins our 'working in the spirit of mutuality' Award!
Updated: 27 May 2021
Ipswich resident, Wendy Atkins has been singled out as an inspirational team worker and shining example to others, as part of our annual Making a Difference Awards.
Wendy, who has been a member of the Society's Ipswich Branch since 2003, was awarded a Making a Difference Award for 'working in the spirit of mutuality'. The national awards are held each May to recognise and celebrate the exceptional contributions made by Oddfellows members to their local Branches and wider community.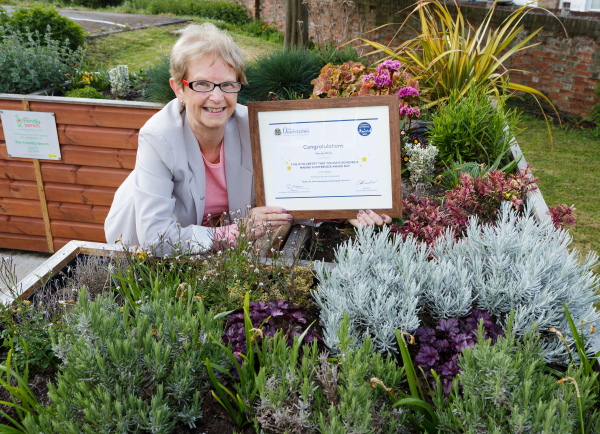 Pictured with her award certificate, Wendy said: "I was unaware I'd even been nominated. It was a big surprise and I feel honoured to have won."
18 years of friendship, fun and support
Wendy is a familiar face at the Oddfellows' Ipswich Branch, which is based at 37 High Street. She first joined as its Branch Secretary, a position she held for 13 years, and has since volunteered as a Trustee, Provincial Grand Master (chairman) and serves on the Committee of Management. She's now the group's Social Organiser.
She added: "I've done all sorts for the Ipswich Oddfellows over the years, but I enjoy my role as social organiser most of all. Since we've started running online events, I've had to think outside the box and see how our in-person events can translate onto Zoom, which has been a fun challenge. I've extended the hand of friendship to other Branches to offer help and support with their online meetings."
"I aim for a calendar of events that stimulate the mind, help people socialise, and get them moving. A game of bingo isn't just a game of bingo – it's all the above! Everything I do has a purpose and I'm always thinking about our membership, to try and give them some choice and variety."
A friendly face
Ipswich Oddfellows Branch Secretary, Lynne Wyatt, said: "Wendy is the face of Ipswich Branch! She's held all the official roles and is everybody's go-to person for support, whether that's for advice, or for help with Zoom. She's so welcoming and supportive of all members, and dedicates a lot of her spare time to help the Branch succeed. We're so proud to have her on our team. She truly deserves this award."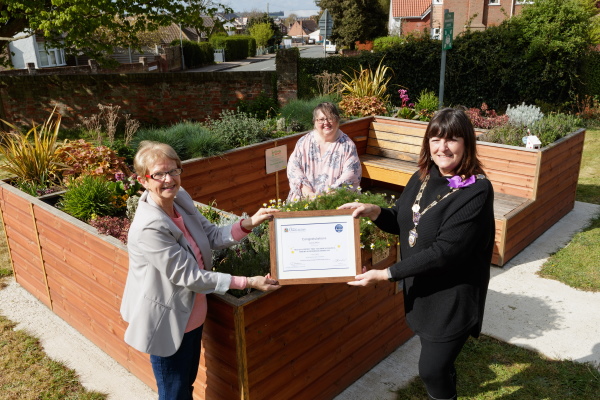 L-R: Wendy Atkins, Lynne Wyatt, Branch Secretary for Ipswich Oddfellows and Marion Ward, Chairman of Ipswich Oddfellows.
Jane Nelson, CEO for the Oddfellows, added: "Our members are at the heart of everything we do as a Society and it's people like Wendy who keep the wheels turning. As a much-loved member of the Ipswich Branch and the Society as a whole, this award is truly well-deserved."
The winners of the Making a Difference Awards have been invited to the Oddfellows' annual conference in May 2022 to be formally presented with their award and personal trophy.
Has somebody made a difference within your Branch?
If you know somebody in your Branch who, like Wendy, has gone above and beyond to help and support members of the Oddfellows, why not nominate them for one of our Making a Difference Awards? Any member can nominate another member. You can learn more about the different categories and discover past winners over in the Making a Difference Awards section of our website. 
To find details of your nearest Branch, visit our Branch Finder. To search for local events, visit our Events Finder.
There are also monthly online open days where you can find out more about the Oddfellows and what membership to your local friendship group has to offer.
If you're interested in joining an Oddfellows friendship group, contact us and we can send you a free information pack and local events diary.