Helping hand award for caring Janice
Updated: 26 May 2021
Reading resident, Janice Tomlin has been praised nationally for her caring nature as part of our annual Making a Difference Awards.
Janice, a member of the Oddfellows' Royal Berkshire Branch in Reading, was awarded a Making a Difference Award for 'Giving a helping hand'. The national awards are held each May to recognise and celebrate the exceptional contributions made by Oddfellows members to their local Branches and wider community.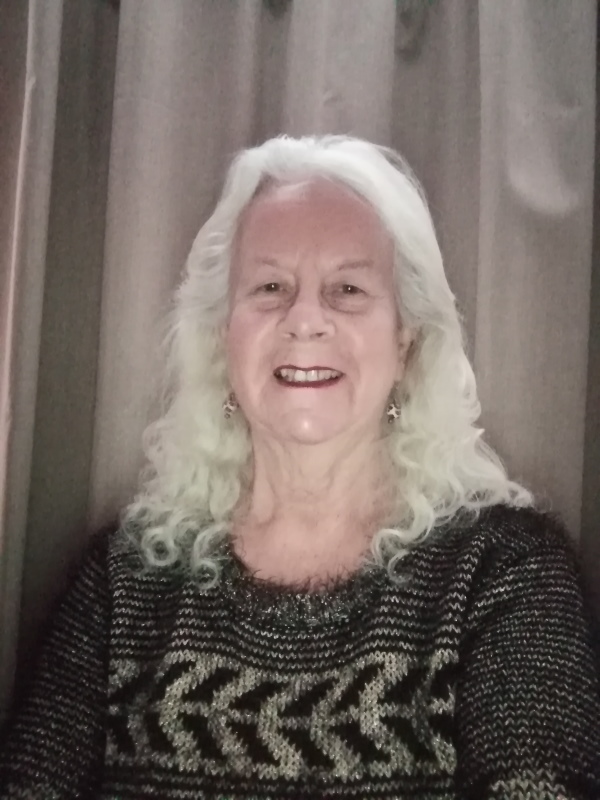 Pictured, Janice said: "I had no idea I'd even been nominated, so it was a shock when I was told I'd won the award, but I was incredibly pleased! I know how it feels to be on your own a lot, so being a listening ear for other members during such a difficult year has been a tonic for me as well, in many ways."
Singing Janice's praises
Janice first joined the local group after giving one of their afternoon tea events a try. She then became more involved with its choir group.
She added: "I didn't think much of myself as a singer, but they said if you can talk, you can sing! I went along for the first time and met a great group of people. We'd end up getting a coffee and cake after practice, or going for lunch. Since the lockdowns began, I've done my best to help others out, ringing round members for quick chats, opening up my garden for small groups when we've been allowed. It's brought a little hope and confidence to everyone, a reminder of what's to come when the restrictions are finally lifted.
"All my life I've been a helper in one way or another. I'm always the person who can help, I can just be there for people. Before I retired, I worked for Relate counselling, and previous to that I worked for the Christian Community Support Centre, so being there for somebody is just part of who I am."
A lifeline during lockdown
Reading Oddfellows District Secretary, Debbie Jex, said: "Janice is always very welcoming to new members and makes a real effort to introduce them to the rest of the group. She's got a talent for making greetings cards, which she sells to help us raise money for our Chairman's charity of the year.
"Throughout lockdown, she's been a lifeline to many members, making calls and writing a cheery newsletter to help keep spirits up. We're incredibly proud to have her on the team, and she truly deserves this award."
Jane Nelson, CEO for the Oddfellows, added: "Our members are at the heart of everything we do as a Society and it's people like Janice who keep the wheels turning. As a much-loved member of the Reading Branch and the Society as a whole, this award is truly well-deserved."
The winners of the Making a Difference Awards have been invited to the Oddfellows' annual conference in May 2022 to be formally presented with their award and personal trophy.
Has somebody made a difference within your Branch?
If you know somebody in your Branch who, like Wendy, has gone above and beyond to help and support members of the Oddfellows, why not nominate them for one of our Making a Difference Awards? Any member can nominate another member. You can learn more about the different categories and discover past winners over in the Making a Difference Awards section of our website. 
To find details of your nearest Branch, visit our Branch Finder. To search for local events, visit our Events Finder.
There are also monthly online open days where you can find out more about the Oddfellows and what membership to your local friendship group has to offer.
If you're interested in joining an Oddfellows friendship group, contact us and we can send you a free information pack and local events diary.