Travel the world... Strictly style!
Updated: 30 May 2019
Let your love of Strictly Come Dancing take you places! Whether you're an armchair fan or love a twirl around the dance floor, take your passion for a foxtrot to another level by combining it with a spot of globe-trotting.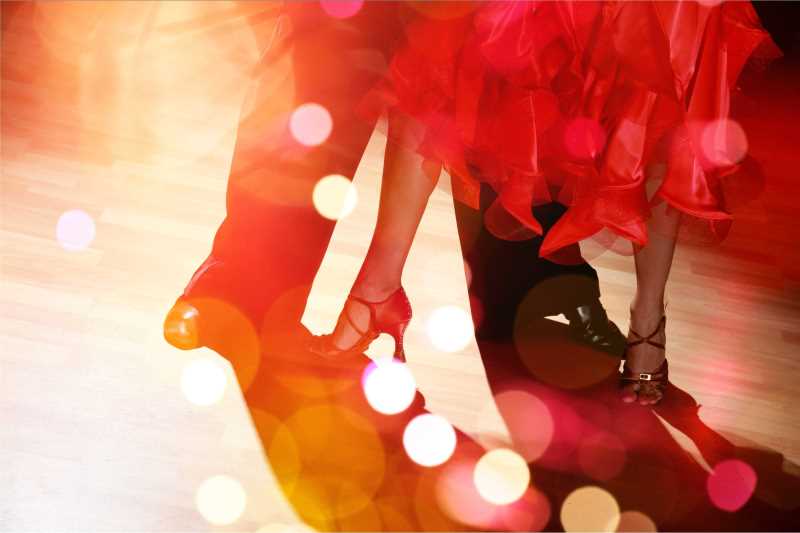 What could be better than taking a trip to somewhere that's intricately linked with a famous dance? So here are FOUR (Sorry not TEN, Len) places connected with a famous dance:

Viennese Waltz – Vienna, Austria
Beautiful architecture, dancing Lipizzan horses, and indulgent Sachertorte chocolate cake make Austria's capital city a great spot to visit, but don't forget it's also home to the Viennese Waltz.

The Viennese Waltz is a faster version of the ballroom Waltz, but has fewer steps, with a beautiful circular motion, which makes dancers spin around the floor. Who could forget soap star Ali Bastian and Brian Fortuna back in 2009 where in the eighth week of the seventh series they got the magical 40 points for their dance in the Blackpool Tower Ballroom?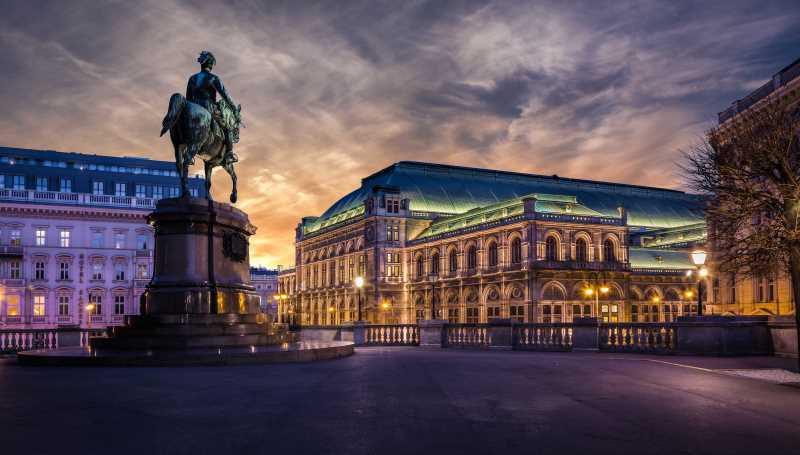 Twirl past the stunning Vienna State Opera at dawn.

Every January and February there are more than 400 balls to choose from in Vienna, with some tickets selling out months in advance. These are splendid affairs, with plenty of pomp and champagne-style luxury. Popular balls include the Kaffeesiederball (Coffee Brewers' Ball) which takes place in the very grand Hofburg, the Jägerball (Hunters' Ball, in national dress) and the Zuckerbäckerball, the Confectioners' Ball, where the woman crowned Miss Sugar receives chocolates for life. Ball gowns and dinner suits can be hired when you're in Vienna to save on luggage space, but don't forget to pack your dancing shoes!

The Viennese have seriously got good at this dance so it's worth having a dance lesson from one of the traditional ballroom schools while you're there, either to brush up for a ball – or simply for the fun of it.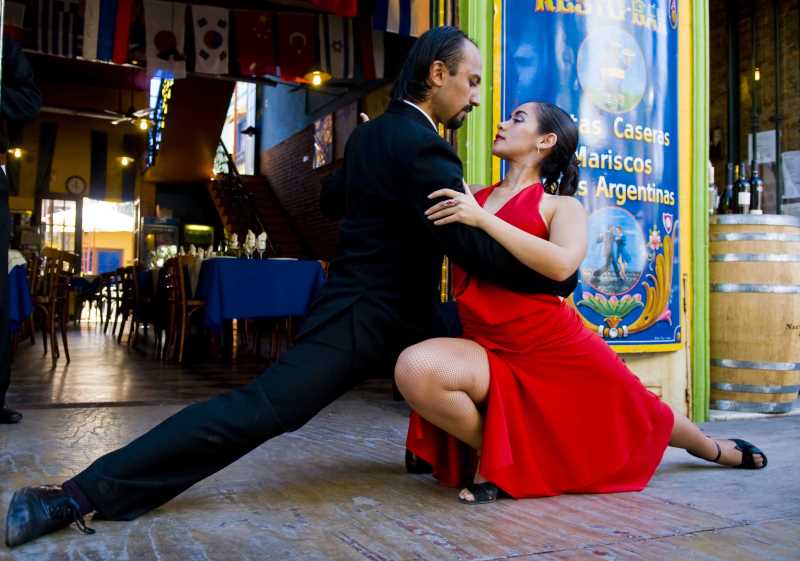 Kobby Dagan/Shutterstock.com

Argentine Tango – Buenos Aires, Argentina
Buenos Aires is the birthplace of the tango – and just like the dance – it's beguiling, flirtatious and bustling with excited energy. Lose yourself in colourful streets, get swept up the grandeur of buildings to die for and tuck into big, juicy, melt-in-the-mouth steaks. Buenos Aires is also the best place in the world to find out more about the sizzling, seductive Argentine Tango.

The dance is a smouldering combination of sexy promenading, quick flicks of the leg and some dramatic eye contact. Actor Jason Donovan and Kristina Rihanoff gave a scintillating display of how the dance should be done in the semi-final of series nine. Their intense performance gave the pair the perfect four 10s.

While in Buenos Aires, head to the World Tango Museum, a place dedicated to everything tango, and then arrange to visit a milonga (dance gathering) – or two. If you're really keen, visit in August when the Tango Buenos Aires Festival takes place. This two-week festival sees thousands of dancers and spectators flock to the city to enjoy free concerts, performances, classes, milongas, and the Mundial de Tango, the most important international tango championship, which sees hundreds of dancers from all over the world competing.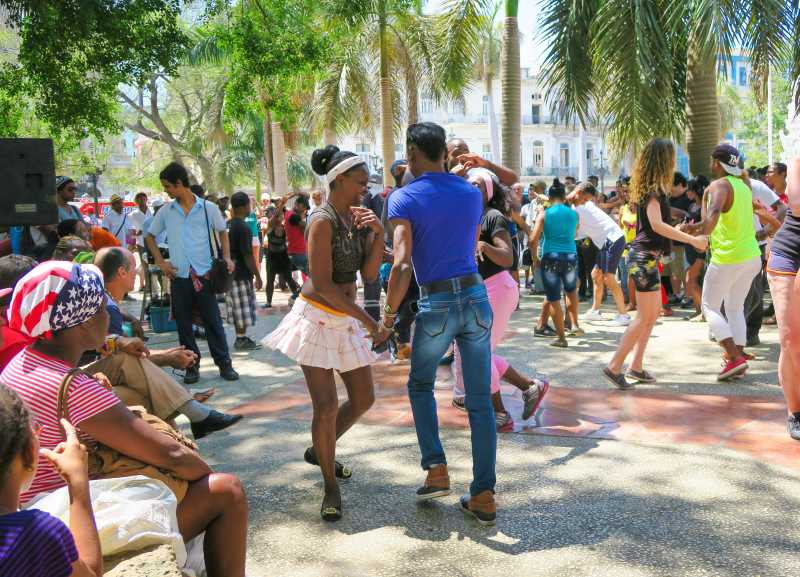 Be brave and Salsa with the locals in the squares of Havana. Lesinka372/Shutterstock.com
Salsa – Havana, Cuba
Head to Havana, home of the salsa, for a holiday like no other. Enjoy the backdrop of colourful old colonial buildings and watch people cruising around in their vintage cars as you sip a mojito or two. Cigars optional! The capital of Cuba is a busy place, full of music, art, culture and, of course, dance.
Salsa – not to be confused with the dip (it translates as sauce) – revolves around a pattern of six steps danced over eight counts of music with a partner, including plenty of turns, an overall side-to-side feel – and the famous smooth hip movements. Most importantly it should be hot and spicy like the dip!
The first ever perfect score for the Salsa on Strictly was in series four when pro-dancer Karen Hardy and cricketer Mark Ramprakash wowed the judges and the audience in the final with a fast and sexy routine to the song Hot, Hot, Hot – and won the coveted title.

Havana is full of great places to hang out, try some rum and see salsa, or dabble with the dance yourself. If you're feeling rusty then the city offers a host of high-class salsa dance schools where you can have group lessons or it's easy to get private tuition with your own teacher.

If you're after the fully immersive salsa experience, head to Havana when one of the infamous festivals is on, such as the Ritmo Cuba. This takes place over seven days, offering more than 100 hours of classes, with more than 60 of the best salsa teachers from across Cuba and the world.
(http://www.dancefestivalincuba.com)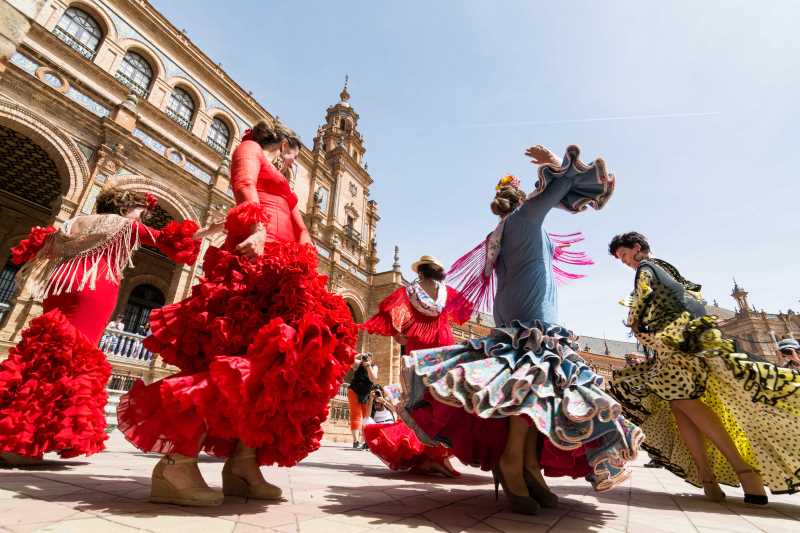 Give Flamenco a go in Seville. Leonov.o/Shutterstock.com

Paso doble – Seville, Spain
Take a trip to Seville in southern Spain to get to the roots of the fiery paso doble dance as well as enjoying some sunny weather, beautiful scenery and maybe a ride in a romantic horse-drawn carriage.

The Paso doble is modelled after the sound, drama, and movement of the matador facing a bull in the bullring, and originated in the Seville region. Dramatic storytelling is key to this dance and attitude is everything – dancers should be strong, intense and powerful.

A highlight of series nine of Strictly Come Dancing was Holly Valance and Artem Chigvintsev's dynamic paso doble during movie week, to the theme of The Mask of Zorro. With 38 points, it was the highest score of the series and saw the Australian actor get her first perfect 10 scores from judges Alesha Dixon and Bruno Tonioli.
Paso doble is based around the drama of a bullfight. It's not everybody's idea of entertainment, but if you can stomach it then the city's huge bullring is a popular tourist haunt. Seville also has a large, annual bullfighting festival around Easter time, starting with a grand procession and followed by a week of activities where you'll see locals dressed up in their traditional matador costumes.

As well as the paso doble, Seville is a great place to brush up on a dance skill that doesn't feature on Strictly – flamenco. You'll find flamenco shows happening every night in Seville (booking is recommended), but if you really want to get a full flamenco fix then plan your trip to coincide with the two-yearly three-week long La Bienal festival, the biggest flamenco festival in the world. (http://www.labienal.com/en/)
But one thing to add, wherever you travel around the world...
keeeeeep dancing!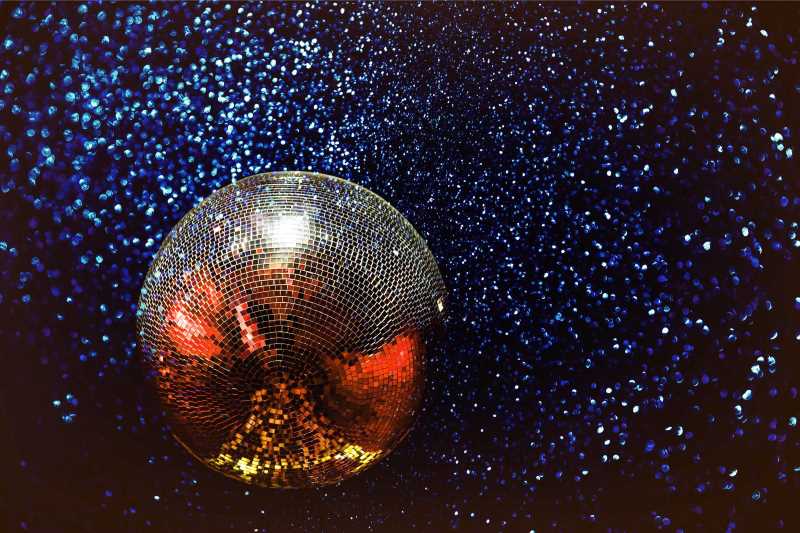 Not yet an Oddfellows member? Access to fun, friendly group holidays are just one of the many benefits of Oddfellows membership. Discover ways in which we can help you get even more out of life.