What to pack for a cruise
Updated: 14 Dec 2020
Flip flops or fancy heels? Seasoned traveller and member, Wendy Atkins, shares her top five cruise-packing tips to separate the essentials from the dead weight.
By Wendy Atkins, member and Oddfellows Active Travel Club (ATC) Cruise Co-ordinator
One of my favourite things about going on a cruise is how easy it is to get settled – you only have to unpack once and your hotel moves with you!
However, variable weather and a host of on-board social events can put a bit of a strain on the suitcase when it comes to packing. What's more, with an unlimited luggage allowance for cruises departing from UK, you really can take the kitchen sink if you're not careful!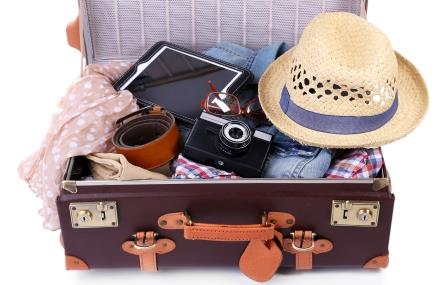 Here are my top five travel tips to help you separate the essentials from the dead weight.
1. It's all about layers
Depending where you're sailing to, there's usually a bit of a temperature difference between the ship and the shore. Packing layers means you are ready for any weather. Too hot? Peel them off. Too cool? Add some more. You won't regret it!
2. Happy feet, happy me
Comfortable shoes are an absolute must for a cruise. While you can do as much, or as little, as you want on your holiday, to make the most of the ports of call you'll be hampered without a pair of flat, worn-in shoes.
3. An experience to remember
With so many different destinations to visit make sure you take a camera, mobile phone or tablet to make those memories last a lifetime. And show them off to friends and family!
4. Whatever the weather…
No matter where you're going, always take a rain jacket. It's really not worth getting wet.
5. Distractions, diversions and entertainment
While there's plenty going on the ship it's always nice to have a bit of time to yourself. Whether it's a good read, puzzle book or newspaper, make sure you make time to relax.
About Wendy
Wendy started cruising with her husband Paul in 2000 and they've never looked back. An experienced traveller, she accompanies all Fred. Olsen ATC Cruises as our friendly tour operator. All Oddfellows members are entitled to exclusive Fred. Olsen discounts and a complimentary group drinks reception (subject to minimum numbers) on board. You can find out more in our Travel section.