Thousands raised to help hardest hit by pandemic
Updated: 16 Jul 2020
A nationwide appeal to raise critical funds for The Silver Line and the National Emergencies Trust has resulted in a donation of £19,210, which has now been sent to help some of those hardest hit by the coronavirus pandemic.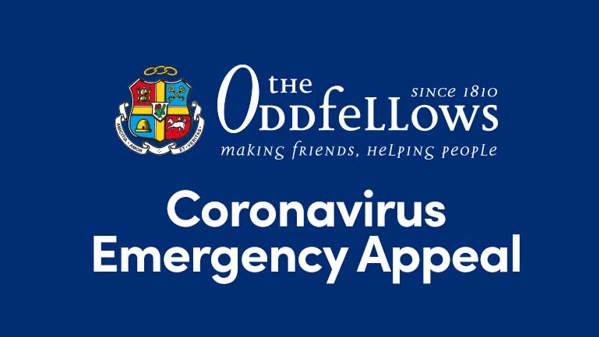 Early into lockdown, the Oddfellows' Coronavirus Emergency Appeal was launched after witnessing the devastating impact the crisis was having on people's physical, mental and financial health, and the increased pressure being placed on UK charities and support organisations.
The money was raised by donations from a number of Oddfellows Branches and members, as well as a contribution from the Society's Unity Fund. This has now been shared equally between The Silver Line and the National Emergencies Trust.
Jane Nelson, CEO of the Oddfellows, said: "Thank you again to all who have contributed to the Appeal, and for enabling people to receive the support they so desperately need, as well as to draw comfort from the knowledge that they have not been forgotten.
"For more than 200 years, the Oddfellows has stepped forward to help people where we can. The pandemic has brought, and continues to bring, a lot of suffering. This donation is yet another example of how our Society, our Branches, and our members truly care about others around them."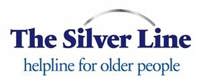 The Silver Line offers a 24-hour helpline and telephone friendship to anyone over 55 in the UK. Older people are among those hardest hit by the pandemic and the charity has been inundated by calls from many in desperate need of reassurance, comfort and support. You can learn more about the valuable work of The Silver Line on its website at www.thesilverline.org.uk
Paul Goulden, Director of The Silver Line, said: "We are so grateful to the Oddfellows for this huge show of support at an incredibly difficult time for lonely older people. For many of our callers, Covid-19 has added more anxiety and stress to an already difficult existence, and this donation means we can continue to be there when they need us most."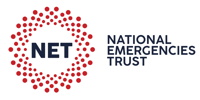 The National Emergencies Trust's Coronavirus Appeal is helping numerous grassroots organisations and charities to keep going during the crisis, so they can continue to provide critical support to struggling individuals, families and communities. You can see how the National Emergencies Trust's network is changing people's lives on its YouTube channel.
John Herriman, CEO of the National Emergencies Trust, said: "Your support means that we can continue to channel funds to communities across the UK through a network of grassroots organisations and charities supporting thousands of vulnerable people. Your generous donation will make a huge difference. Thank you."
To find out more about the Oddfellows and how it cares for its members and community, take a look at our Giving Back section.