Sharing is caring: Thank you Pat!
We love it when our members share the benefits of the Oddfellows with their friends and family. Pat, a member from Kings Lynn, has recommended over 20 of her friends and family to join the Oddfellows, earning her our Gold award, and £120 in Love2shop vouchers!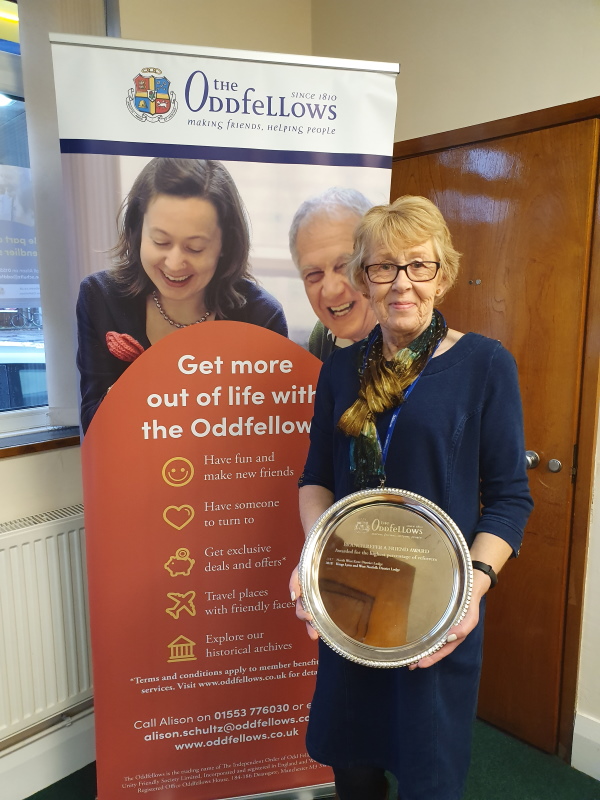 Congratulations Pat!
Thank you. I'm very grateful and proud to have reached this level. I really enjoy being a member of the Oddfellows, and I often volunteer for a lot of the social activities, to help them run as smoothly as possible.
When did you join the Oddfellows, and why?
It was a friend who referred me, actually! Back in late 2016, I attended a few events with my friend Violet, and I decided to join in January 2017. I love the Oddfellows ethos of "making friends, helping people", as it truly sums up what we do.
My favourite thing about being a member is having the opportunity to meet so many lovely people.
How many members have you referred?
I've referred 23 new members so far, and I'm very blessed to have a wonderful and rather large circle of friends who have seen how happy Oddfellows makes me, before joining on my recommendation.
What's your favourite thing about the Oddfellows?
My favourite thing about being a member is having the opportunity to meet so many lovely people, and with new members joining all the time, it's a lovely way to make some new friends. My husband, Richard, is also a member, so it's lovely to go to events as a couple as well.
What's the general response when you first tell people about the Oddfellows?
Lots of people have heard of us, but they don't know what we do! I'll often show them a copy of our events diary, and invite them along to the next coffee morning or talk. Often, at the end of the event, they're keen to come to the next one!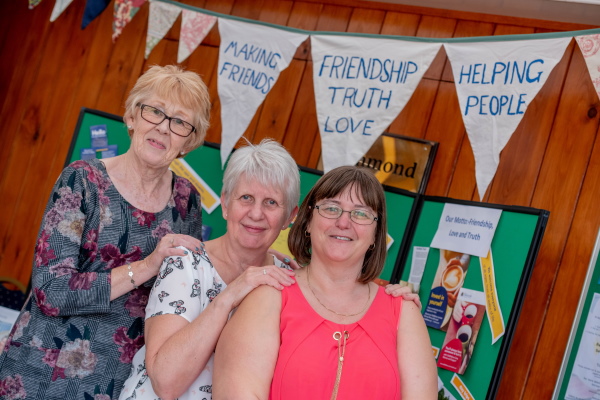 If you would like to learn more about our refer a friend scheme, how to refer someone and the different rewards available, visit the Benefits section of our website. 
Alternatively, use our handy online Branch Finder to see what's happening near you, and if you'd like to request a free information pack, you can contact our Membership Team on 0800 028 1810.