National Trust: our famous five
Updated: 15 Jun 2020
As the National Trust starts to slowly reopen some of its historic sites, Oddfellows Travel takes a look at five landmarks now open to pre-book.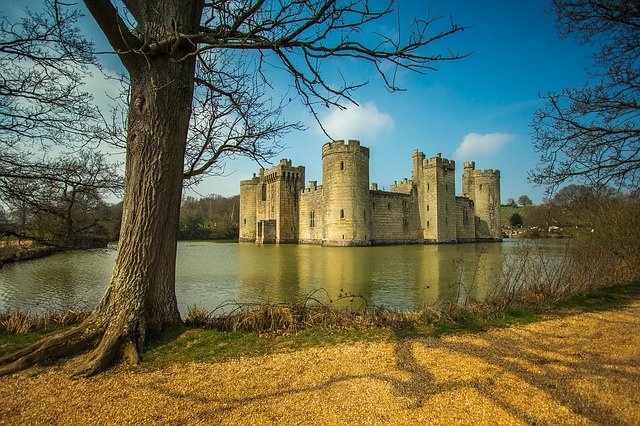 Lord Curzon, who owned Bodiam (pictured) from 1917, bequeathed the castle to the National Trust in 1926.
1 Bodiam Castle, East Sussex
Explore the grounds of this 14th century castle which comes complete with a moat. This fine example of medieval splendour is a quintessentially English castle with turrets and a gatehouse. It has a variety of rare original features including a wooden portcullis. The castle is also home to one of the south east of England's largest bat roosts (in spring, you can join a bat walk and see the roost up close). Take a picnic with you and sit by the moat, before taking a stroll around the lush green castle grounds. Plan your visit now: https://www.nationaltrust.org.uk/bodiam-castle

2 Clumber Park, Nottinghamshire
Explore over 3,800 acres at Clumber Park. Once the estate of the Dukes of Newcastle and although the house is no longer there, the estate has a stunning lake, mature parklands and calming woodlands – perfect for a picnic. There's also a Walled Garden Kitchen, so you can retrace the footsteps of the Dukes. Take your binoculars too, as there's lots of wildlife to spot. Plan your visit now: https://www.nationaltrust.org.uk/clumber-park
3 Fell Foot, Cumbria
Fell Foot is located at the southern end of Lake Windermere and has magnificent mountain views. Once home to a lakeside Georgian villa, all that remains of the buildings are three Grade II listed Victorian boathouses. In summer, ornamental flower meadows are in full bloom and provide the perfect habitat for local wildlife. Take a gentle stroll around the lake, followed by a flask of hot coffee (or tea if you prefer!) on the lawn. Plan your visit now: https://www.nationaltrust.org.uk/fell-foot
4 Corfe Castle, Devon
This battle-scarred but romantic castle hides a 1,000 years of history and was once a royal palace and fortress. As a survivor of the English Civil War, the iconic castle offers breath-taking views across the 1,000 hectares of Purbeck lowland heaths, home to some of the region's indigenous wildlife including the Dartford warbler and the sand lizard. The keep, which stands at 21m tall, sits on top of a 55m high hill can be seen from miles around. The first owner of this Norman masterpiece was William the Conqueror's son, King Henry I. Plan your visit now: https://www.nationaltrust.org.uk/corfe-castle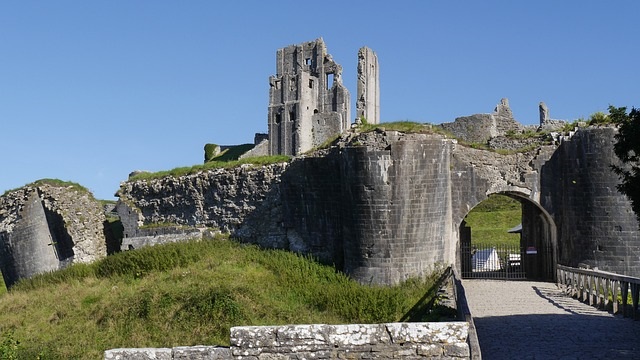 King Henry I, son of William the Conqueror, was Corfe Castle's (pictured) first royal owner.
5 Sutton Hoo, Suffolk
Take a walk around the estate at Sutton Hoo and marvel at the Royal Burial Ground, a breath-taking and ancient Anglo-Saxon burial site. The landscape and wildlife are intertwined here. There are wooded areas to explore and if you're lucky you might just spot a woodpecker or hear a nightingale sing in the summer. There are also sweeping views across to the River Deben, another haven for wildlife. Plan your visit now: https://www.nationaltrust.org.uk/sutton-hoo
For the latest site openings and to pre-book prior to any visit, go to the National Trust website. We'd love to see your photos and hear about your visit, so please share them with us on our Facebook page.
Looking for inspiration for your next holiday? Oddfellows Travel is working on a brand-new line-up of short breaks, longer trips and cruises for 2021. Take a look at what's coming up in our Travel section.
DISCLAIMER: Links to third-party sites do not constitute an endorsement by the Oddfellows and use of the advertised products and services is entirely at your risk. The Oddfellows does not accept any liability or responsibility for any third party material on other websites.