Moving home when you're retired
Updated: 08 Apr 2021
As we go through life our circumstances change, and our housing needs can change too. There are many reasons why your home may become unsuitable – too big or expensive to maintain, or too far away from family or friends. Whatever your situation, it's a good idea to understand your options and plan ahead.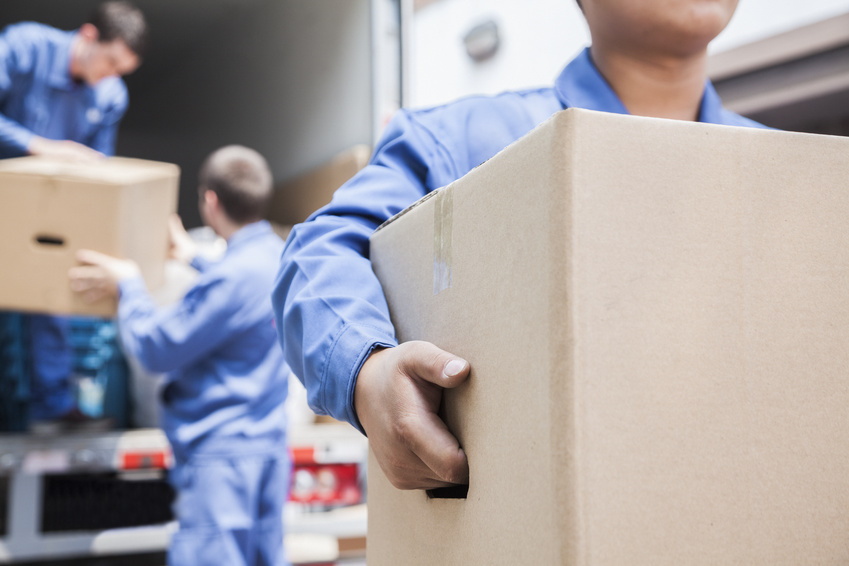 Our friends at Citizens Advice have kindly shared some important things to think about, so you don't have to make decisions at short notice.
Housing options
Some people relish the idea of moving in with family. If you have your own house to sell, the profit could enable you and your loved ones to move to a larger house together, possibly with a separate space for you. If you are renting, your family's combined income could mean that you can afford a larger place. If that wouldn't work for your situation, you might consider downsizing by buying a smaller, more manageable property in a more suitable location. This might leave you with some money left over for other things.
It is worthwhile considering what help or services you need now and in the future. Sheltered housing, Extra Care Housing and retirement villages are all options designed for older people, combining a place to live with access to a range of support services. These include: emergency alarms, on-call and on-site wardens, communal areas to meet others, and help with personal care or household chores. Some retirement complexes even include shops, hair salons and cafes. There are different schemes around the country, so making further enquiries is important.
For free and independent guidance, use the Elderly Accommodation Council's FirstStop Advice online tool at https://hoop.eac.org.uk
Hidden costs and financial help
Retirement housing is available to rent, but there may be a waiting list so it's important to take action in good time. The first step is to ask your local council's housing or social services department for information.
Many retirement homes are owner occupier, often leasehold. There may be 'hidden' charges such as ground rent, maintenance and service charges and additional fees, called 'event fees' when you sell. Depending on the length of the lease, there may also be a cost for extending it. The Leasehold Advisory Service offers guidance at www.lease-advice.org or call 020 7832 2500.
Depending on your financial situation, and whether you own or rent your home, you may be entitled to financial help with mandatory service charges if you can't choose to opt out of them.
Renters may qualify for Housing Benefit, which should cover rent and some service charges.
You may also get help with Council Tax. If you own your property and qualify for Guaranteed Pension Credit, a means-tested welfare benefit which can top up a low pension, you might qualify for additional money to help pay ground rent and some service charges and may qualify for help with Council Tax too.
The cost of personal care is not covered by welfare benefits, but you may qualify for either Attendance Allowance or Personal Independence Payment, both of which are non means-tested disability benefits.
Timing is important
For homeowners, there are further reasons to think about the timing of a house sale, including thinking about what to do with the money and how it may affect other things.
If you are on welfare benefits, you might need to notify the office that pays them.
If you are planning to use the money to help your family, you should be aware that assets you give away in the last seven years of your life could affect Inheritance Tax – money given away before that isn't taken into account.
Your assets from a property sale could also be taken into account if you need to ask your local council to help pay for care at home or in a care home.
If you have given away money, as gifts to family members for example, in some cases social services can treat you as if you still have that money and expect you to pay more of your own care fees. Sometimes they even seek to recover money from the people you gave it to. The longer the gap between giving money away and needing financial help, the less the council can argue that you have deliberately 'deprived yourself of capital'. Seek further advice if this may affect you.
Useful links
Oddfellows Citizens Advice Line for housing and welfare benefits. This is an Oddfellows member-only service. Please sign in to the Members' Area for contact details. You can also find the number on your membership card or Member Handbook, or you can call our Membership team on 0800 028 1810. For non-members, visit the general Citizens Advice website.
Elderly Accommodation Council for comprehensive online information on all aspects of care, support and housing for older people, including databases of specialist housing and care homes, and information about services that provide help around the home and daytime activities. Visit https://housingcare.org
Independent Age for information about housing options. visit www.independentage.org/information/housing-options/types-of-housing or call 0800 319 6789.
DISCLAIMER: Links to third-party sites do not constitute an endorsement by the Oddfellows and use of the advertised products and services is entirely at your risk. The Oddfellows does not accept any liability or responsibility for any third party material on other websites.