An Easter message from our Grand Master
Updated: 24 Mar 2021
Dear members and friends, I am writing to you just before Easter to send my best wishes to you, your families and friends...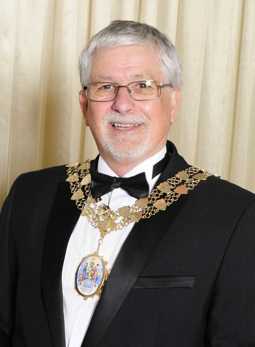 This past year has been a difficult time for us all and my thoughts go out to those of you who have been unwell or who may be suffering from the loss of a loved one. It is in the bonds of friendship and the support we receive from others that helps to bring us through difficult times.
We do have a great deal to be thankful for – the outstanding commitment given by front line service providers, the NHS, emergency services, teachers and many more has been incredible, with many stories of unsung heroes.
We must not forget the part that Unity staff have played, adapting to working from home, stepping up to the task before them and continuing to provide a first class service for all. Many of our Branches continue to provide existing and new ways of supporting their members and we have all learnt a new word, "Zoom".
As lockdown begins to ease and, hopefully, better weather and times are on the way, we can look forward to going out again and meeting with family and friends face to face.
Remembering the words of Captain Sir Tom Moore, "Tomorrow will be a good day".
Happy Easter, everyone.
Fraternally,
David Randall
Grand Master of the Order
(Chairman of the Society)