5 of the best UK vineyards to visit
Updated: 11 Dec 2020
There was a time when British wine was the laughing stock of the wine world, but times have changed. With more than 700 in the UK, from the Channel Islands to the Outer Hebrides, what better way is there to find out more about our domestic wine than to visit a vineyard?
We asked reporter Kathryn Donachie to raise a glass to her favourite five. Santé!
1. Denbies Wine Estate, Dorking, Surrey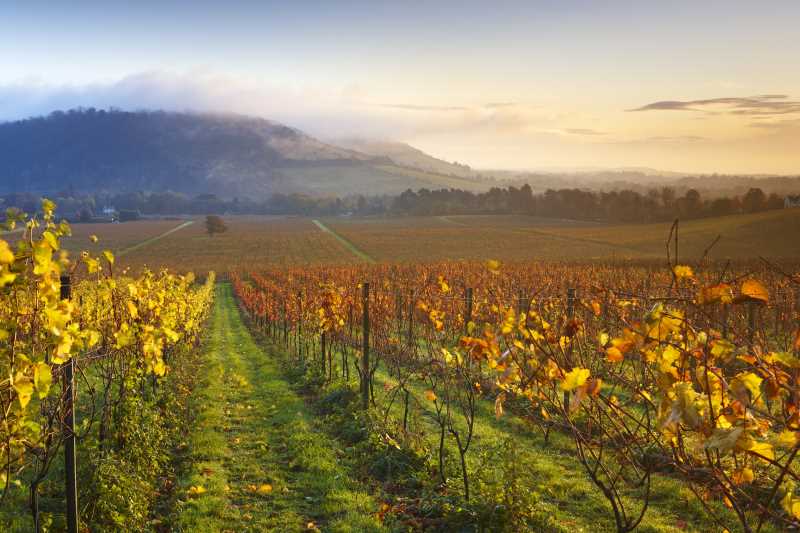 Image: Helen Dixon
Established in 1986, this is England's largest vineyard, with 265 acres planted, and one of the largest wine producers in the UK. Denbies' wine now competes on an international level, and has won multiple gold awards for sparkling wine production.

There's plenty to see and do on the estate as a visitor, with three indoor winery tours available every day, as well as an outdoor tour on a vineyard train with recorded commentary and fabulous views over the estate and the North Downs.

There are seven miles of public footpaths that wind through the vineyards, and if you want to get a taste of life among the vines then you can sign up for a grape-picking experience too! The vineyard's two restaurants offer delicious dishes and afternoon tea – and there's even a B&B attached if you want to kick back, stay over and enjoy a few! (www.denbies.co.uk)
2. Camel Valley, Bodmin, Cornwall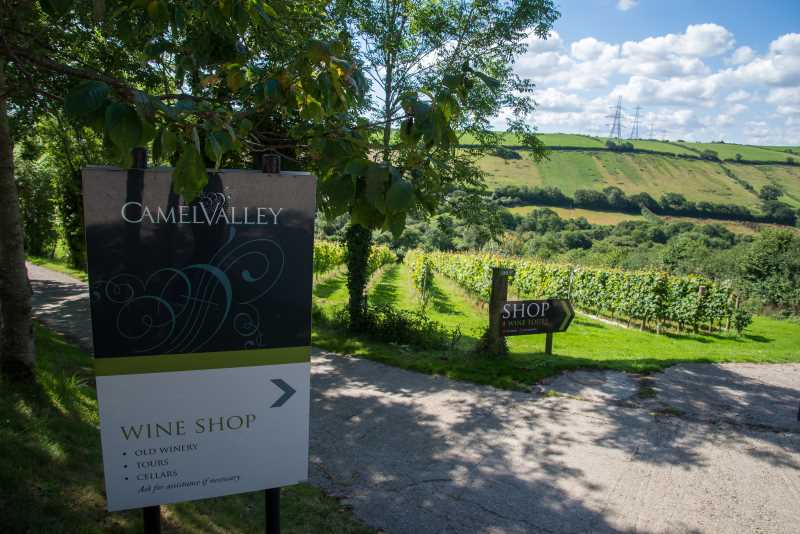 If you want a tour fit for a prince then head to the Camel Valley vineyard, which is the first English wine producer to be granted a royal warrant. The vineyard, on the slopes above the River Camel, was founded in 1989 and produces 10 wines, including a pinot noir rose and a sparkling red, as well as a sparkling cider.

Between April and October, there are daily weekday guided tours, which includes a glass of wine. And each Wednesday, there's a grand tour and tasting. Booking is advised. If you don't fancy a tour, then simply enjoy a glass or wine or two on the terrace overlooking the stunning scenery. (www.camelvalley.com)
3. Three Choirs Vineyards, Newent, Gloucestershire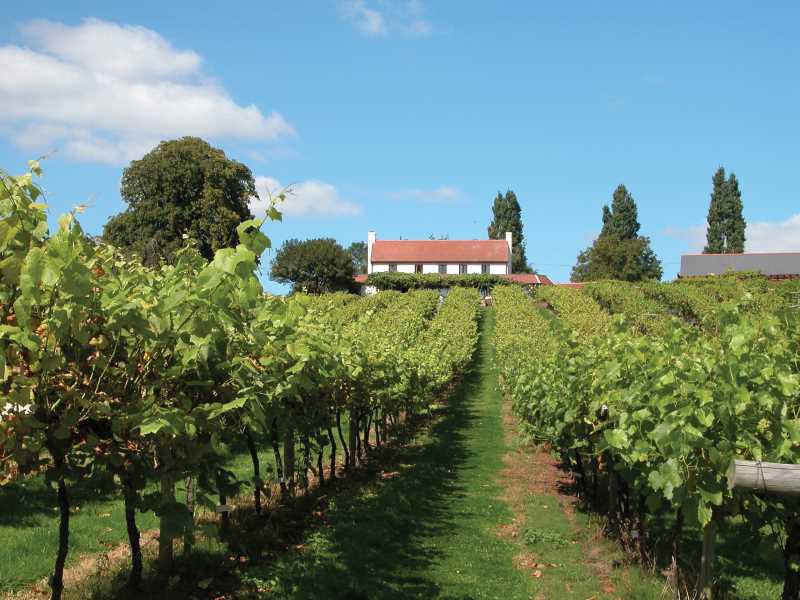 This vineyard, nestled in the picturesque Gloucestershire hills, is one of the oldest in England. There are 75 acres of vines, some dating back to 1973, and all in a picture-perfect setting.

Three Choirs Vineyards produce a range of award-winning wines. Top sellers include the crisp, dry white Bacchus and a light fruity red, Ravens Hill. All grapes are grown on two estates, this one at Newent and one in Wickham, Hampshire, and all wine making is undertaken at its purpose-built winery at Newent.
Tours take place three times a week and there's an option to include lunch at the vineyard's delightful brasserie. Three Choirs also offers lovely accommodation, some with amazing views over the nearby vineyards. (www.three-choirs-vineyards.co.uk)
4. White Castle Vineyard, Abergavenny, Monmouthshire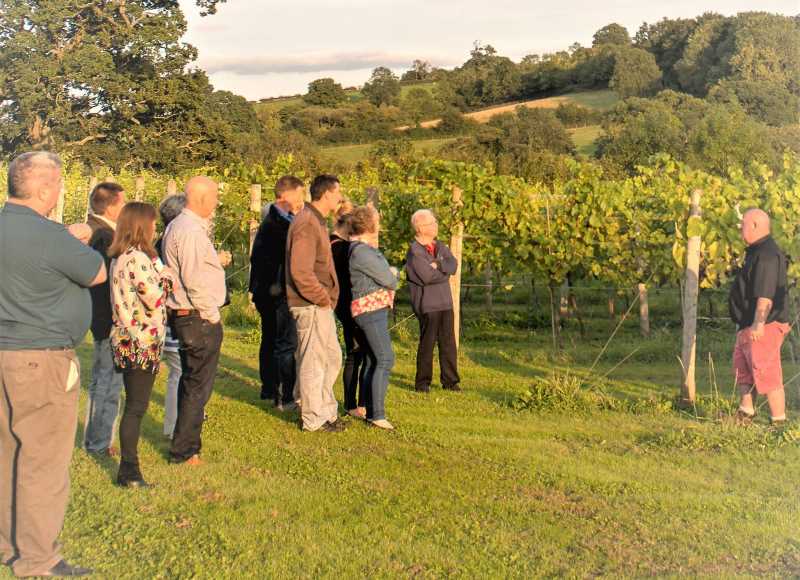 Small can be perfect and it is in this case. With just five acres, this vineyard oozes peace and tranquility. The vineyard produces a range of award-winning wines including pinot noir, regent, rondo, phoenix, seyyal blanc and siegerrebe.

The vineyard opens for a tour followed by wine tasting on Friday, Saturdays and Sundays. As a special, lasting treat, there's even the opportunity to adopt a vine. (www.whitecastlevineyard.com)
5. Woodchester Valley Vineyard, Stroud, Gloucestershire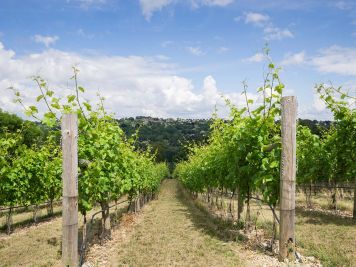 The family-owned Woodchester Valley Vineyard and Winery has a total of 45 acres under vine and produces a multiple award-winning selection of still white, red, rose and sparkling wines. In 2020, it's Rose Brut 2017 won Gold at the WineGB Awards, as well as three Silver medals for its Cotswold Classic 2017 sparkling wine, Atcombe Red 2018 and Atcombe White 2019.
They host two tours year-round – a classic tour and a sparkling wine tour. On both, you'll be taken on a walk around its Woodchester site and vineyards and then back to the tasting room for a tutored tasting of five wines. Pre-booking is essential. If you want to make the vineyard a base for a stay in the Cotswolds, they've three guest rooms, a farmhouse, as well as a larger property that sleeps up to 12 people. (www.woodchestervalleyvineyard.co.uk)
Find your nearest vineyard with the Great British Vinyard Guide
If you don't fancy straying too far from home, or you want to start compiling your own list of favourites, then use the Great British Vineyard Guide's local guide to see what's available where you live. (www.gbvg.uk)
Love a group day out?
Oddfellows members across the country regularly go on day trips and cultural excursions. They're ideal if you want to enjoy days out in the company of other people. You can find your nearest Oddfellows group by using our Branch Finder.
Oddfellows Travel also runs group holidays and weekend breaks throughout the year across the UK and Europe. Take a look at what's coming up.
DISCLAIMER: Links to third-party sites do not constitute an endorsement by the Oddfellows and use of the advertised products and services is entirely at your risk. The Oddfellows does not accept any liability or responsibility for any third party material on other websites.