Returning to learning - studying in later life
Time on your hands and a love for learning? There's no cut-off age for education and nowadays there's a wealth of different options open to match your specific needs. So if your thirst for knowledge is making you hungry for study, here are some pointers for what's on offer.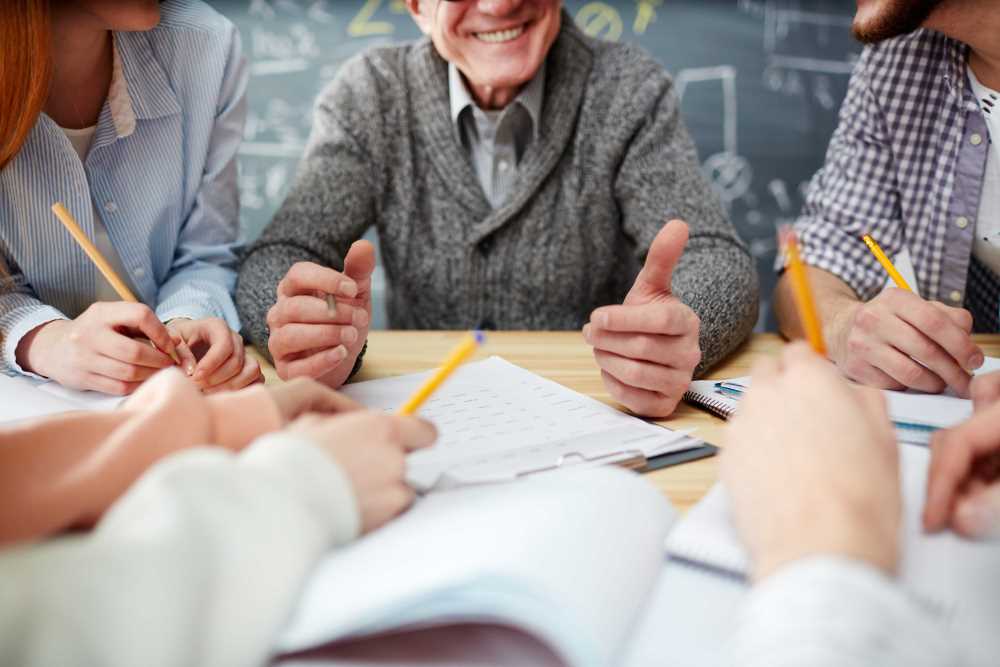 Learn just for fun, or get qualified

Courses
Alongside the traditional degree courses that have been running for years, such as English and maths, a range of specialist and vocational courses are now available. If you want to turn a hobby into a qualification then Herriot-Watt University in Edinburgh offers a BSc in brewing and distilling, and the University of Birmingham offers a course in applied golf management. There are even degree courses in surfing, circus performance and equestrian psychology.

The breadth of courses can be daunting, but luckily most establishments have all the details online so you can do your research at your leisure. The websites What Uni (www.whatuni.com) and Which? Uni (www.university.which.co.uk/courses) are a helpful way to narrow down options by location or subject area.

If you don't have the traditional qualifications needed for a degree, then an access course is the perfect way to prepare for further study. These are available in a range of subjects, such as nursing, social studies, law, and art and design (www.accesstohe.ac.uk). 

Applying
The majority of degree course places are allocated through the Universities and Colleges Admissions Service, known as Ucas (www.ucas.com). You'll need to write a personal statement advocating why you want to do your intended course and supply references. The cut-off dates for entry to most courses is mid-January each year. Don't be put off by the thought of this form and paperwork. There are lots of websites which can help you navigate the application process painlessly.

Funding
The rules for what funding you are entitled to may seem complicated, but actually they can be easily split up into your individual circumstances: where you live, whether you've studied before and how old you are.
Start by checking out the information for where you live. For England check www.gov.uk/student-finance; for Wales www.studentfinancewales.co.uk; for Scotland www.saas.gov.uk and for Northern Ireland www.studentfinanceni.co.uk.

For example, if you live in England or Wales, you could be entitled to a loan that would cover your course fees and provide a maintenance loan of up to £8,700 for study outside London or £11,350 for studying in the capital. Don't worry about having to pay it off all at once: repayments start when you're earning more than £21,000 and are taken as a percentage of your salary.

If you've studied when you were younger then you still might be eligible for some funding but this will depend on your particular circumstances. If you're under 60, then the rules of what finance is available for you are exactly the same as if you were leaving school, but if you're over 65 then you're only entitled to a smaller support loan of about £3,700.

This may seem like a maze but the good news is that there is a great deal of support readily available to help you; online, via the telephone and even in person.

Oddfellows members should also take a look at the Oddfellows Educational Awards - non-repayable bursaries to support the costs of work-based training or education.

Open University (www.open.ac.uk)
More than 2 million people have studied with the Open University (OU) since it started in 1969. It provides part-time and distance learning so that studying can fit in with the rest of your life. Currently there are more than 170,000 students with nearly a quarter of them over 45.

There is no entry requirement to study and the OU provides access courses to help those who haven't studied for a while to develop their confidence and study skills.

The OU also was behind the website Part-Time Education for Adults Returning to (Pearl) www.pearl.open.ac.uk where you can get wide-ranging personalised advice on what would suit your particular needs.

University of the Third Age (U3A) (www.u3a.org.uk)
If you're looking for something less formal without a specific qualification then U3A might be the best option. The organisation is for those in their "third age", which isn't a specific age but aimed at people who no longer work full time. It has a self-help learning principle, where members decide what should be studied.

Heard about the Oddfellows Educational Award?
To give an extra helping hand with the associated costs of work-based training or education, eligible Oddfellows members can apply to be considered for an Educational Award. The non-repayable bursaries can go towards anything from text books and vital equipment to helping out with rent, bills and other practical considerations.

Eligible candidates must have five years of continuous Oddfellows membership (Young Oddfellows membership is taken into account) and must be starting their first degree or first apprenticeship. Each case is then reviewed on personal merit.

Help for first degree students
Each year, nationally the Oddfellows grants up to three First Degree Course Educational Awards consisting of £900 per year for the duration of a student's first degree programme.*

Help for apprentices
Each year, nationally the Oddfellows grants up to three Apprenticeship Educational Awards consisting of £250 per year for the duration (maximum three years) of an apprentice's apprenticeship.* The Apprenticeship category was introduced to the Educational Awards scheme in spring 2017.

Find out more about the Oddfellows Educational Award and how to apply.

*Terms and conditions apply to all financial benefits. All Oddfellows benefits are non-contractual and may be withdrawn at any time without notice. Read the full list of member benefit terms and conditions.

DISCLAIMER: Links to third-party sites do not constitute an endorsement by the Oddfellows and use of the advertised products and services is entirely at your risk. The Oddfellows does not accept any liability or responsibility for any third party material on other websites.