Online events for all at the Oddfellows!
Updated: 28 Jan 2021
We are inviting anyone struggling with the impact of spending increasing time alone to join us at one of our regular free online social events.
Our network of 121 local Branches has a jam-packed diary of upcoming online social events, to which everybody is welcome to join! You can see what's coming up and find Zoom logins over on our Events page, or contact your local Branch Secretary for a physical copy of the diary. Find your local Branch's contact details with our handy Branch Finder.
We're also running weekly UK-wide events to help boost the mood of the nation, and everybody's welcome:
Every Wednesday at 11am: National Cuppa and Chat, meeting ID: 988 3920 7187
Every Thursday at 2pm: Just-for-fun Thursdays, meeting ID: 988 3920 7187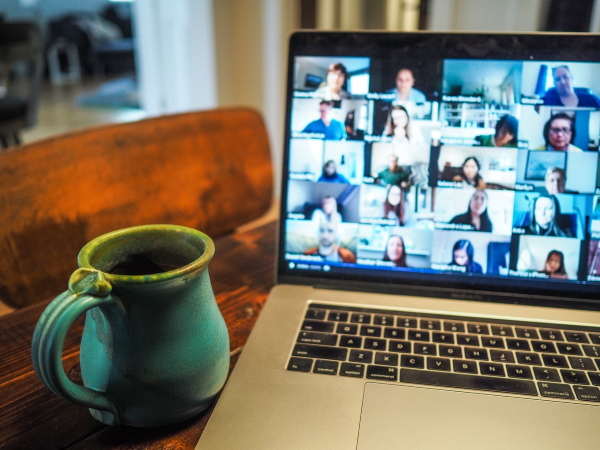 Something to look forward to
Dawn Walters, spokesperson for the Oddfellows, adds: "It's been a hard start to 2021 for many. Even though we can't meet up, we still want to bring a bit of friendly conversation, company and comfort into people's homes. Having something to look forward to in your day can be a real mood-lifter."
"If you don't know where to start with using Zoom, drop the event host a line and they'll happily talk you through it. You just need a good internet connection and a device such as a smartphone, tablet or computer."
Feeling nervous? We can help. 
If you're a little nervous about joining in virtually, here are our top five tips for trying an online event:
1. Pick an event that suits you. If you love learning, give a guest talk a go. If you like to chat, try a coffee morning. If you prefer to sit back and listen, look for a talk or tutorial.

2. If you don't know where to start with Zoom, contact the host ahead of the event. They can help you to get connected and even have a quick practice beforehand.

3. Be prepared, and on time. Have the Zoom meeting ID and password to hand, so you don't feel flustered when you join.

4. Sit somewhere comfortable, with good lighting and a drink to hand. Try and place your device at eye level and on something sturdy so it doesn't move about.

5. Always remember that you don't need to turn your camera on if you don't want to. The most important thing is that you're there and in company.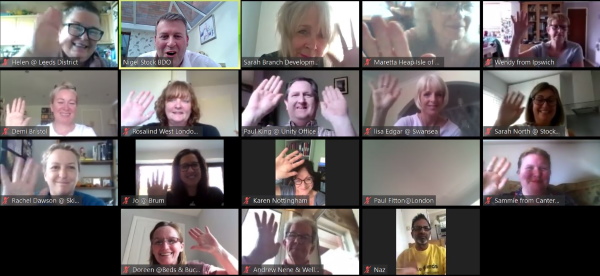 We're looking forward to the day we can resume our face-to-face meet ups, lunches and trips out - but in the meantime, why not come along to one of our online events and give us a try? We'd love to see you there. 
If you feel that you'd benefit from additional support and friendship, you can visit our Join Us page, to discover the different benefits membership provides. You can also use our handy Branch Finder to search for your local Branch using your postcode.
With a whole host of events happening online and in person, our Events page is the quickest way to see what's going on near you, and nationwide, too.
To learn more about the Oddfellows and how to join, contact us by email, or call 0800 028 1810.