How to make friends in a new area
Updated: 10 Jun 2021
2020 has seen many people reassess their lives and reconsider where they live, whether that's leaving a long-term home to be nearer family, downsizing once children have flown the nest, or simply moving to somewhere better suited to changes in lifestyle.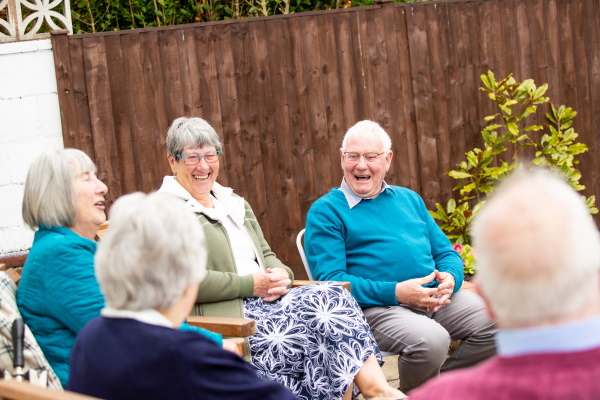 But moving in later life can also be quite daunting. Not only can it be emotionally distressing to leave behind a home and friends you know and love, but there can be a lot of uncertainty around meeting new people and becoming part of a new community.
We asked some of our members who'd joined the Oddfellows after moving to a new town about their experiences, to help us to put together this guide to making friends in a new town.
Top tips from our members
So, whether you are a shrinking violet who finds new situations nerve-wracking, or you simply don't know where to start – here are our top tips to help settle you in.
I've made some wonderful friends who have lived in this area for many years, so it's been really interesting visiting them and enjoying their company. I feel like I'm permanently on holiday with a group of adventurous pals! Christine Prime, Member of King's Lynn Oddfellows
1. Join a club 
Finding a club or organisation that interests you is a great way of meeting like-minded people. Look for 'clubs or associations near me' in a search engine or check out your local community centre or library notice board. Most clubs are keen on getting new members and there's nothing to lose from giving a group a try. You don't have to go back if it's not for you.
2. Volunteer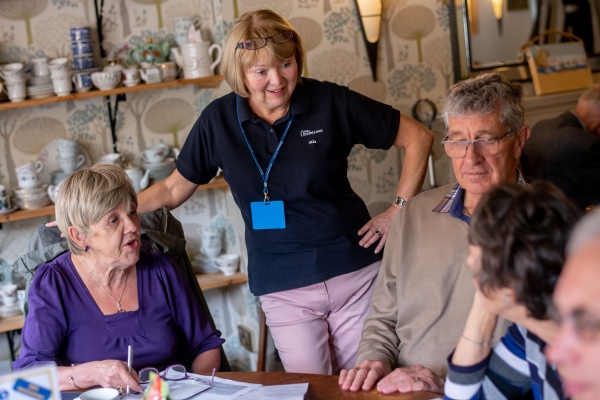 Giving some of your free time to a local cause will open a door to other people who care about the same things as you do. You'll also be able to tap into lots of local knowledge and networks. Again, you can find out about volunteering opportunities through your local library, community centre or by a quick Google search.
3. Get online
A social media site such as Facebook is a fantastic way to learn about your local community. Most communities have a dedicated Facebook page where they not only share information about events, but also conversations about what's going on. Reading other people's comments about a controversial speed hump or an upcoming community fete will give you an idea of what's happening in the town and can also open up opportunities for meeting new people. Just make sure you don't hide behind a screen. Once you have made some connections be sure to follow them up with some face to face meetings so you can really get to know people.
4. Get out and about
Communal areas such as parks, community centres and outdoor spaces are a great way to get to know people around you. Dog walkers are fantastic because they often take a similar route every day and will be glad of a new face to talk to, even if you don't have a dog yourself. Once you recognise the same faces (doggy or human) you can begin to strike up a conversation beyond the dogs.
Likewise, your local parks and community centres often have a varied programme of events – from 'friends of' groups, to gardening volunteers, to exercise sessions and even walking groups! These are fantastic opportunities to find people who share the same interests as you.
5. Get active
Being active is important for our health and wellbeing, no matter what age. Not only does regular gentle exercise help keep your blood pressure and cholesterol levels low, it's also a great way to socialise in a casual environment.
There will be lots of classes to suit all abilities at your local sports centre or gym. If you're unsure where to start or haven't exercised in a while, look out for sessions in Yoga or Tai Chi which are a much gentler form of exercise and can be tailored to your own ability.
6. Meet your neighbours
Your street, local park or village is your closest and most convenient community, so don't be shy when it comes to introducing yourself. Just start with a hello, a smile, or a wave. There's always at least one neighbour who will be happy to give you the local run-down!
7. Bring support
If you have relocated on your own it can be difficult mustering up the courage to go exploring on your own. Try inviting an old friend over to visit. Whether they come for the day or a weekend, you can make the most of their company by exploring places on your doorstep together.
8. Take your time
Throwing yourself into every activity and group can be a little overwhelming, so take your time choosing what suits you. Our members who recently moved said it took an average of one to three years for them to feel settled into a new place, so don't get disheartened if takes a little longer than expected.
 Getting settled can be a slow process but be kind to yourself, and try some of these tips. You will feel part of your new, local community before you know it.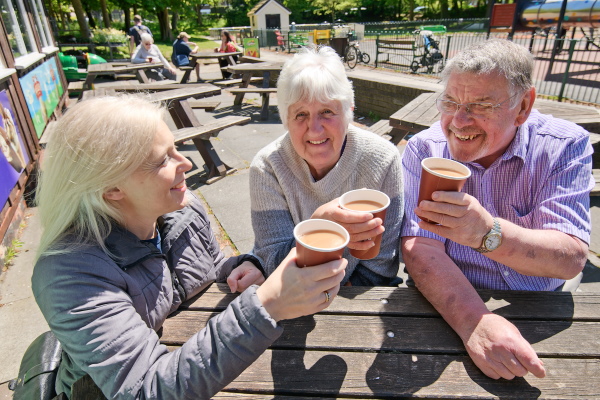 Oddfellows friendship groups
We're always ready to welcome new members to our local Oddfellows friendship groups. You can find your nearest by using our Branch Finder, or use our Events Finder to search for social events and activities happening near to where you live.
Give the Oddfellows a try. There's no obligation to join. Contact us to request your free information pack and local events diary. 
Read more advice on making friends and building social confidence in our friendship guides section.