Holidays that give back
Updated: 30 May 2019
Don't think that volunteering holidays are just for gap-year students or hipster millennials, because having a few more years under your belt can be an advantage when it comes to snapping up sought-after spaces. Your accrued life and work experience means that you'll have a lot to offer.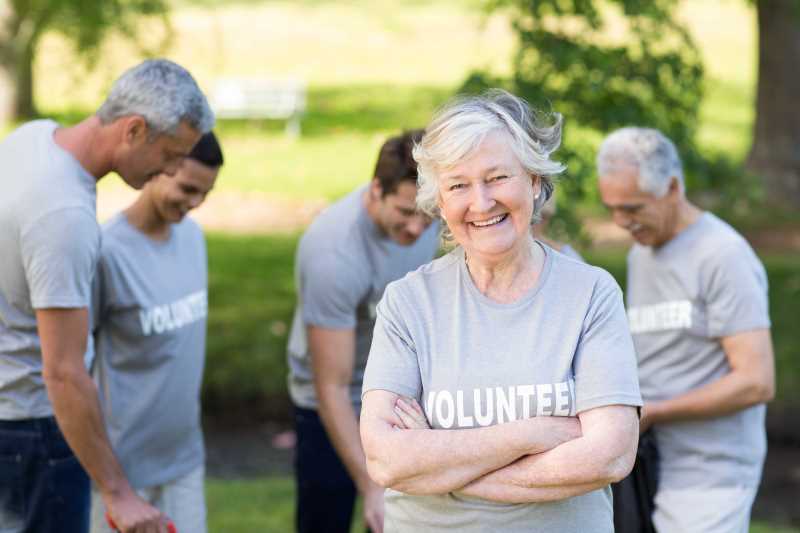 Volunteering holidays give you the perfect chance to get away and try something different, use your current skills or learn new ones, have an adventure or two with other adventurous folk – and do some good along the way. We took a look at what opportunities might perfectly match a more mature volunteer.
Domestic departures
You don't have to go abroad to see what volunteering holidays are all about. The National Trust has offered working holidays in England and Wales for more than 50 years and provides an extensive brochure of trips with more than 170 to choose from!
The holidays vary from a weekend break to a whole week and are always evolving with some amazing locations and experiences, so volunteers get to help out at some of the finest parts of coast, countryside, historic houses and gardens in Britain. What's more, working alongside others is a great way to make new friends – often made for life.
Activities you can take part in on the National Trust's schemes include surfing, sailing, wild swimming, coasteering, walking and cycling, or there are specific holidays centred on one pursuit such as archaeology, farming or gardening. If you're into history then there's the chance to help out at events at historic houses, learning about past-times, or even dressing up in a costume to bring National Trust properties to life.
The organisation also has more sedentary holidays which are not so physically challenging, such as carrying out biological surveys of animal and plant species. Details of National Trust working holidays can be found here: www.nationaltrust.org.uk/holidays/working-holidays
Lending a skilled hand
If perhaps you've retired but still want to put some professional or practical skills to good use, then the professional volunteering programme at Voluntary Service Overseas (VSO) might be a good place to start.
Last year, VSO volunteers helped reach 2.1 million people. The schemes focus on the areas of health, education and livelihoods working in particular with poor people in Africa and Asia. These volunteering opportunities give you the chance to use your skills and experience to have a long-lasting impact on people's lives.
Vacancies are advertised on the organisation's website and you'll have to pass some checks and commit to a certain period of time. In return, VSO provides training and support, a basic living allowance and accommodation and medical cover. Details of the VSO professional volunteering scheme can be found here: www.vsointernational.org/volunteering/volunteering-pro

The nature of giving
The largest nature conservation charity in the country, the Royal Society for the Protection of Birds (RSPB), has been running volunteer holidays for years. Volunteers can take part both in the UK and abroad for a minimum of one week to eight months, on projects that vary in scope and interest – so don't feel that you need to be a bird expert to take part.
Jobs are varied and can be suited to your skills. These might include meeting visitors, surveying and monitoring, scrub clearance or even tree felling. Find out more about the RSPB volunteering opportunities here: www.rspb.org.uk/get-involved/volunteering-fundraising/volunteer/residential-volunteering
Conservation vacation
More than 200 different volunteer breaks aimed at improving the environment and getting close to the great outdoors are run by the Conservation Volunteers. Stays last about two weeks and include short conservation projects in the UK, as well as international conservation breaks in Cameroon, Slovakia, Germany and Bulgaria. Visit www.tcv.org.uk/volunteering for more information.
If you don't fancy spending all your holiday volunteering then the Marine Conservation Society is always on the lookout for help with keeping Britain's beaches clean. So you can take a trip to the seaside and combine that with keeping the UK's coastline pristine. It's a great way to get some fresh sea air, do something for the environment and make friends. Visit www.mcsuk.org/beachwatch/volunteers for more information.

A world of reward
And there's so many more exciting opportunities if you've got the time to spare and you're open to new adventures. A quick Google of volunteer holidays throws up pages of results, so make sure you do your homework before booking anything or giving away any money. Who knows – what starts as a weekend trip to try something new could become a lifelong passion; the opportunities are endless.
DISCLAIMER: Links to third-party sites do not constitute an endorsement by the Oddfellows and use of the advertised products and services is entirely at your risk. The Oddfellows does not accept any liability or responsibility for any third party material on other websites.