5 ways to stay connected
Updated: 29 Sep 2020
As the UK has seen tight social restrictions in place throughout 2020, to help fight against the COVID-19 pandemic, there has been a huge shift in the way we live, work, and most importantly, socialise.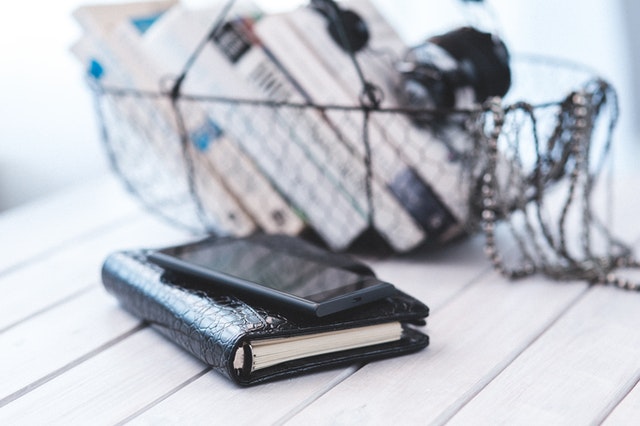 However, it's not just lockdown that can cause people to lose touch. Bereavement, caring responsibilities, moving away, family leaving home, retirement and many other life changes can leave anyone, no matter their age, open to feelings of loneliness and isolation.
The Oddfellows is keen to help people, whether they're members or not, to stay connected. So we're sharing our top five ways to encourage everyone to keep in touch:
1. Telephone
If you've not heard from someone for a while, why not drop them a line? If you can't commit to a call, even a text message would be more than welcome.
If you're an Oddfellows member and feel in need of company or a regular chat, please give your Branch's Care and Welfare Support team a call so we can look at ways to stay in touch more.
2.Postcards
Letter writing is fast falling out of fashion, but an email or handwritten note only needs to be a few lines. If you live close by, why not hand deliver? A great way to get out and get moving at the same time.
The Oddfellows has a 'Penfellows' initiative, which encourages members to stay in touch with other members by letter. If you're interested in taking part, just ask your Branch Secretary for more details.
3. Neighbourhood watch
When was the last time you talked to your neighbours? You don't need to be the best of friends, even a quick hello over the hedge will help you and them feel more connected.
4. Get online
You don't just have to use online video conferencing to stay in touch, getting online offers lots of other ways to socialise too: find your tribe on social media, join an online hobby group, learn with an online course, follow along with an exercise class or join a chatroom. If you're online, why not check out the Oddfellows on Facebook and Twitter.
If you're an Oddfellows member and struggling to use the internet to stay connected, or to join in our online activities, give your Branch a call and they can look at ways to help.
5. Park life
Another great way to stay connected is to head to your local park where you could arrange to meet a friend for a socially-distanced walk or picnic. Parks are busy places – you could always try striking up a conversation with some of the familiar faces you see on your walks.
To find your local Oddfellows Branch, search using your postcode on our Branch Finder, or contact our Membership team.
You can also search our Events page to see what's happening near you. We're running both online and face-to-face meet-ups that are Covid-19 Secure.