Top tips to save money on train travel
Do you remember the 80s slogan 'Let the train take the strain'? It's still true today that train travel can be a welcome break from the hassles of driving or, for those who don't own a car, it's a convenient way of getting from A to B. But train fares aren't cheap and they're expected to rise a further 3.5% in 2019.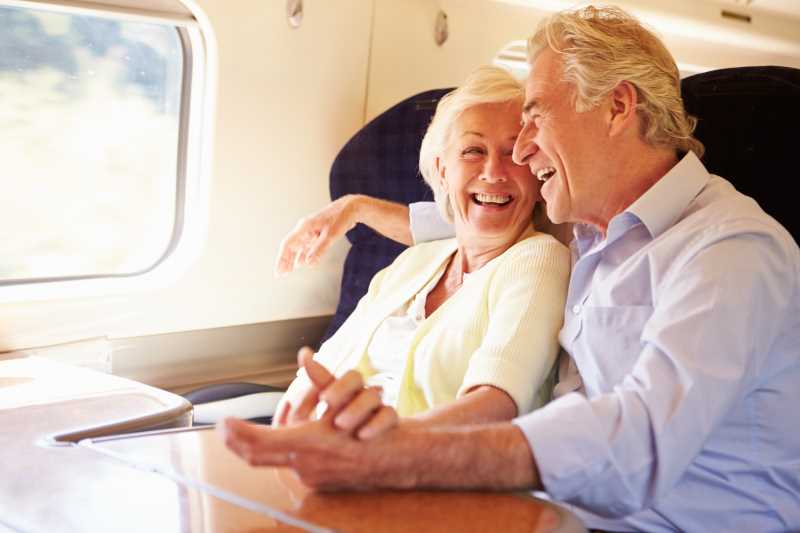 If you're on a budget, then this can make you think twice about travelling by train and can mean that you don't go and visit friends and family as often as you'd like. So here's some good rail travel news for a change…
We asked super-savvy reporter Kathryn Donachie to investigate three of the best ways to get your tickets for less, so you can start pencilling in some visits and keep more money in your pocket.
The best time to start looking at train tickets is 12 weeks before your journey.
1. Be an early bird
The early bird catches the worm – and also gets the cheapest tickets before they're all snapped up. The best time to start looking at train tickets is 12 weeks before your journey.

There's an easy way to make sure you don't miss out if you know where and when you want to go. Trainline has a ticket alert system which will send out an email when cheap advance tickets – usually the cheapest – go on sale. Booking one of these tickets could save you 51% compared with buying an Anytime fare.* Sign up to the email alert system here: https://www.thetrainline.com/ticketalert

The Trainline app also is able to let you know when train tickets are likely to take a hike in price as well as when they're expected to sell out. Find out more here: https://www.thetrainline.com/price-prediction

Another handy cost-cutting tool is National Rail's future travel chart, which shows the earliest you can buy advance tickets for each individual train firm: http://www.nationalrail.co.uk/times_fares/ticket_types/44703.aspx
2. Make some journey magic
There is a fabulous way of saving money using a quirk in the ticketing system. Instead of buying tickets for the whole journey, purchasing tickets for its individual parts separately can slash the price, even though your journey is exactly the same. This is known as split ticketing and is perfectly legal (but make sure your train calls at all the stations you buy tickets for).

This is made easy with a number of companies doing the hard work and automatically coming up with the cheapest split ticketing so you don't have to think. The sites to try include Trainsplit https://new.trainsplit.com/, Ticketclever https://www.ticketclever.com/ and Splitticketing http://www.splitticketing.com/

A word of warning on split ticketing which involves changing trains – you may have to pay extra if your service is delayed and you've bought a ticket that is time-specific.

3. Have a Railcard up your sleeve
If you know you've got a number of train journeys in the next year, then it makes sense to get a Railcard. These aren't just for young people – and can cut a third off ticket prices. These are some of the most popular Railcards:
Family and Friends: This gives you a third off adult and 60% off child fares, a minimum of one adult and one child, and a maximum of up to four adults and four children (age 5-15) can travel using one card.
Senior: Those aged 60 and over get a third off rail fares.
Two Together: Two named adults can get a third off rail fares when they travel together so you and a pal can plan some adventures.
Disabled Persons: You may qualify for this if you have a disability that makes travelling by train difficult. You'll get a third off fares, including at peak time.
You can buy them on the Railcard site https://www.railcard.co.uk and most are usually £30 per year or £70 for three years.
If you want to save even more money then buy them with Tesco Clubcard vouchers or via a cashback website such as Quidco or Topcashback which refunds a percentage of your spend. If you know someone with an annual Gold Card then they can buy a Railcard for you for just £10. You can find all the details on the railcard website.

Railcard users also are eligible for special entertainment deals for example on theatre tickets, music gigs and even afternoon tea, the perfect way to end a day out, toasting your money-saving with a cup of tea.

Happy travels, bargain hunters!
Not yet an Oddfellows member? Money-saving member offers are just one of the many benefits of Oddfellows membership. Discover other ways in which we can help you get even more out of life.
*Source: https://www.thetrainline.com/ticketalert. Average savings on Advance fares vs Anytime fares purchased on day of travel. Subject to availability. Excludes coach.

DISCLAIMER: Prices and saving correct at time of writing. Throughout this article, we reference third-party websites and contact details. These references do not constitute an endorsement by the Oddfellows and the use of their services is entirely at your own risk. The Oddfellows does not accept any liability or responsibility for any third-party material on other websites.