Siblings' thanks for bursary help
The Oddfellows' Educational Award has provided invaluable support for two high-flying graduates and siblings from Deeside. They got in touch to say thank you for the difference it has made.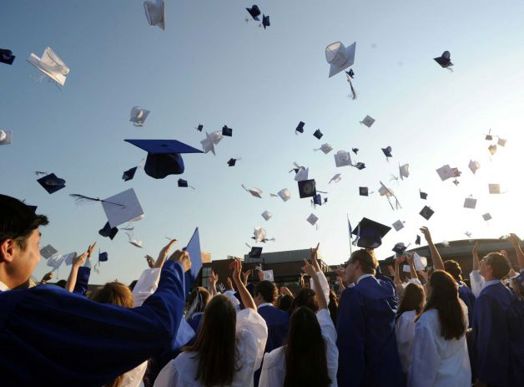 University can provide a pivotal stepping stone in helping young and mature students achieve their dream career. But, with the expense of tuition fees, accommodation costs and the need for additional studying resources, the cost of university can sometimes feel overwhelming.
Each year, the Oddfellows lends a helping hand through its First Degree Course Educational Awards, a non-repayable bursary that can go towards the costs of funding text books, rent, bills and other costs associated with life at university. Three First Degree Course Educational Awards are presented annually, consisting of a £900 a year grant for the duration of student's first degree programme.
Two of its recipients, Vanessa and Alastair Nokes from Deeside District Branch are prime examples of how a little extra help can go a long way.
Vanessa Nokes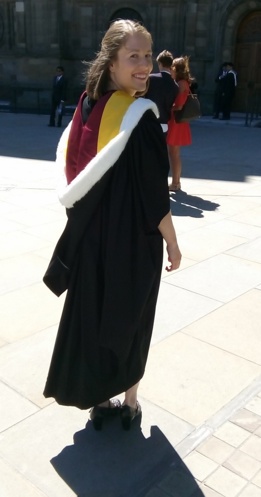 Graduating in 2018 with a Distinction level degree in Veterinary Medicine from Edinburgh University, Vanessa has gone on to work for a mixed practice vet in Wales.
Throughout her five-year studies, Vanessa was met with a mix of traditional studies and compulsory placements during holiday periods, which made it difficult to get a job and support herself.
The Educational Award enabled Vanessa to take advantage of experiences that would help shape her career, funding the cost of travel, accommodation and industry trips.
"The Educational Award made a massive difference to my time at university, helping me to gain skills that will serve me well in my career," said Vanessa.
"During my final year of study, I was able to take part in a programme in Cyprus which traps, neuters and releases wild cats in the area. This helped me develop my handling and surgical skills, which have proved useful in my new job.
"Without the grant, I definitely would have struggled financially. It has supported me academically and afforded me the opportunity to get hands-on experience of what it's like to work in veterinary medicine, while expanding my professional network of contacts within the industry. I can't thank the Oddfellows enough for their support."
Alastair Nokes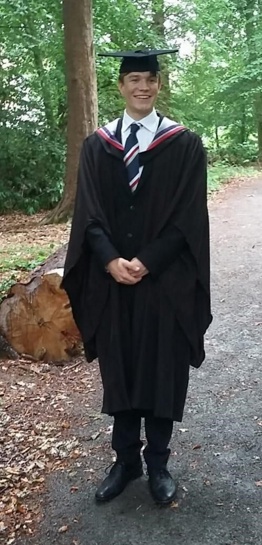 After achieving a First Class degree in Law at Lancaster University, Alastair has continued his academic journey on a Legal Practice Course (LPC) and Masters, before starting as a trainee solicitor next year.
Alastair credits the Educational Award for supporting him in completing his studies, while also giving him the opportunity to experience international law. This exposure has enabled him to broaden his expertise and skills, helping him to secure his first steps on the job ladder.
"The money provided by the Educational Award gave me the opportunity to join the Law Society, which enabled me to travel to networking events around the country. This was vital in building industry contacts, which are important in such a competitive market," said Alastair.
"I was also lucky enough to participate in the international Vis Moot competition, once as a team member and next year as a coach. The competition takes place in Vienna and helps train the lawyers of tomorrow in methods of alternative dispute resolution.
Alastair concluded: "I am beyond grateful for the support I received from the Oddfellows. The financial help enabled me to make the most of the opportunities available, which have helped me secure my dream job."
We also help apprentices
Educational Awards not only provide support to students entering onto a first degree. Every year, the Oddfellows grants up to three Apprenticeship Educational Awards consisting of £250 per year, for up to three years of the duration of the apprenticeship.
How do I apply for an Oddfellows Educational Award?
To be eligible to apply, you must have five years of continuous Oddfellows membership and starting your first degree or apprenticeship. Application forms can be sourced from your Branch Secretary and are accepted around April each year. To find out more, visit our Oddfellows Educational Awards page.