Old Gaol unlocks Oddfellows history
Members and friends of Buckingham-based Grenville Branch of the Oddfellows came together at Buckingham Old Gaol on 28 June to enjoy a private viewing of an exhibition created in its honour.
The display contains artefacts unearthed by the Branch as it cleared out the attic in preparation for the sale of their now former Well Street home of 128 years – Oddfellows Hall.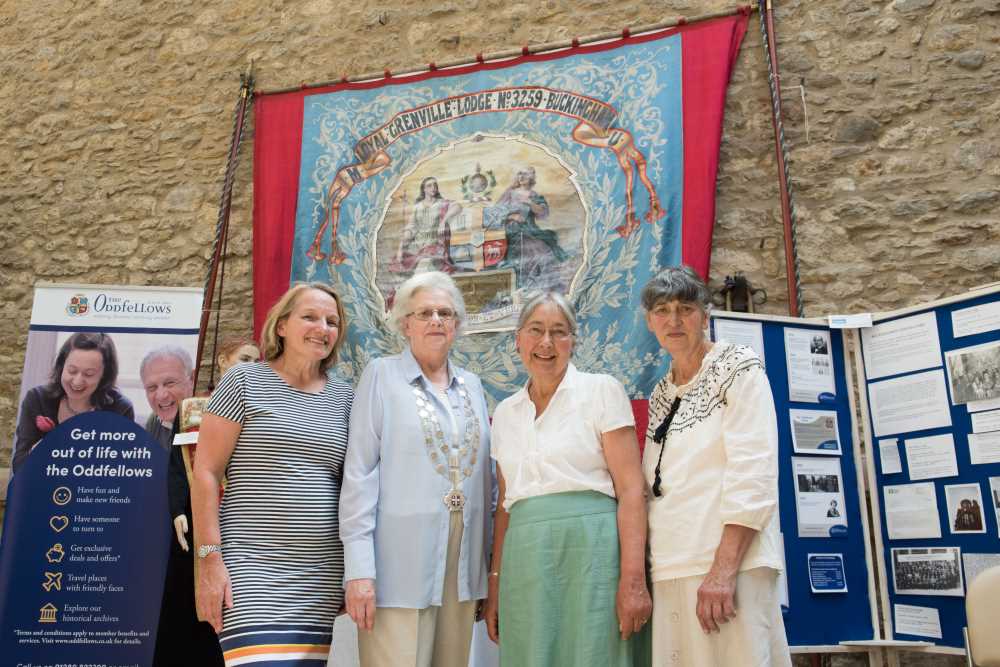 L-R Oddfellows Branch Secretary Doreen Sams, District Chairman (Provincial Grand Master) Ann Boyle, Old Gaol Trustees Helene Hill & Kay Meadows.

"We couldn't believe what we found. The items tell the stories of our hall and past members' contributions to local social and labour history. It seemed wrong to keep them under dust and wraps," said Branch Secretary Doreen Sams.
"Our hall played a major role in the community. Over the years it has been used as a cinema, dance hall, soup kitchen, girl guides hall, dining hall for schoolchildren, as well as a business conference venue. When it was built in the late 19th century, it was described as a 'fabulous modern facility'!" she added.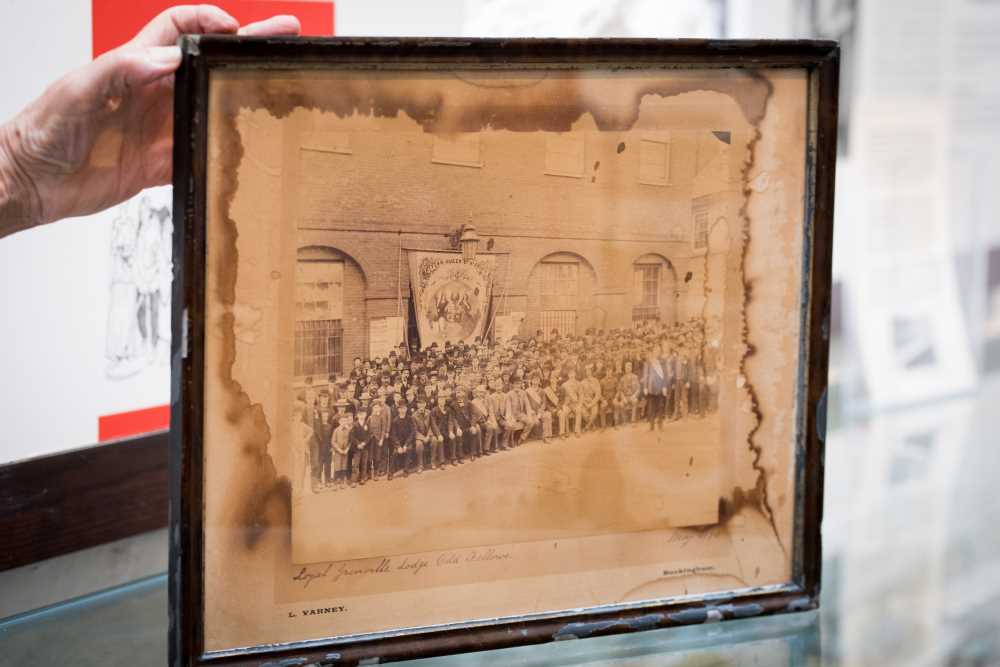 The museum's curators helped to shape the eclectic local history collection, which included items such as a 10-foot hand-painted silk procession banner, society regalia, sashes and jewels, old handbooks, leaflets and competition cups and shields. Display boards also contained insight from people who had used Oddfellows Hall over the years, following a call for information through a local paper, the Buckingham and Winslow Advertiser.
The pieces reflect a people's desire to come together to help others, which is a message that never goes out of fashion. We'd love to keep their humanitarian spirit alive.
"The Oddfellows has a long and illustrious history," added Doreen. "Having the opportunity to shout about it, with the expert assistance of the Buckingham Old Gaol museum, has been a wonderful experience.

"Our links with the area go back to 1858, when our Branch was founded. We offered a way for local workers and their families not covered by other means to pay small regular sums to insure themselves should they fall on hard times.

"During the industrial revolution, we continued to play a vital role in protecting local workers from destitution – pioneering early forms of social security such as sick pay, unemployment benefit and life insurance.

"By 1850, nationally we'd grown into the largest friendly society in Britain with our members playing a key part in establishing the welfare state and National Health Service.

"Although we don't need to fulfil this important welfare function anymore, we continue to take our commitment in helping people seriously. And this display tells that story.
"Today, we help our members and wider community live better lives by running regular social events, as well as fundraise for good causes, and offer care, support and advice should members find themselves in need. Our work in helping people is on-going. It's simply what we do best." added Doreen.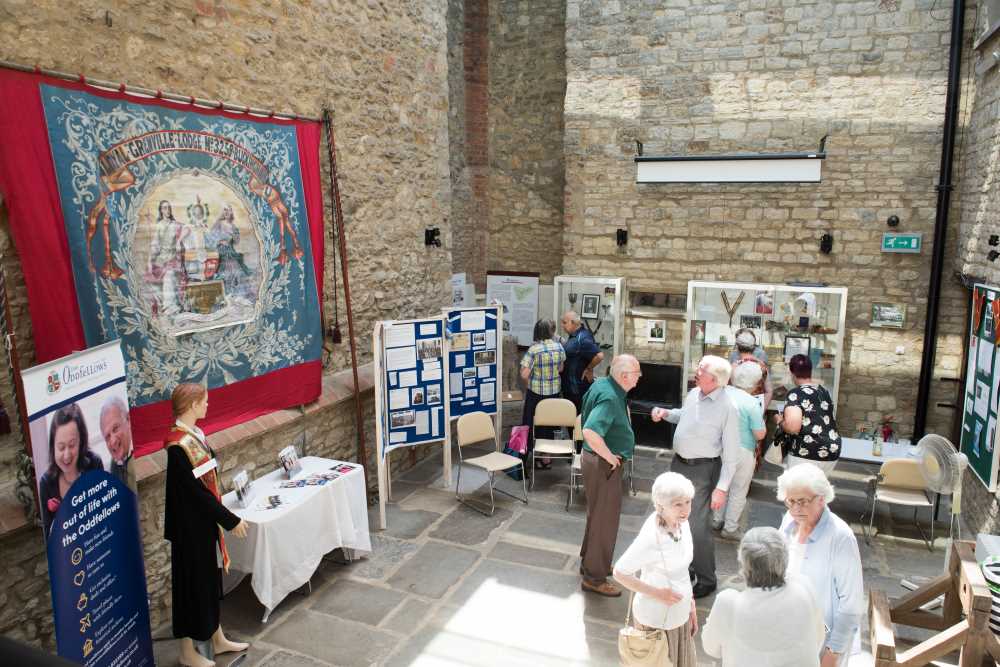 The Oddfellows' free exhibition is running in the museum's Exercise Yard until the close of play Saturday 7 July. Doreen is keen, however, to hear from other museums or galleries who are able to offer display space in the future.

She added: "It would be a shame to put these items back in a box in our basement. The pieces reflect a people's desire to come together to help others, which is a message that never goes out of fashion. We'd love to keep their humanitarian spirit alive."
To find out more about membership to the Oddfellows' Grenville Branch and its events and activities, contact Doreen Sams on 07730 218723 or email doreen.sams@oddfellows.co.uk.

Buckingham Old Gaol, found on Market Hill, Buckingham, is open Mon-Sat 10am-4.00, with last admissions at 3.30pm. For more information, visit www.buckinghamoldgaol.org.uk.
Love history? Have you seen our history timeline? And if you're an Oddfellows member, then why not take a nosey round our online Historical Archives. If you're not a member, 24/7 access costs just £10 a year.