Members in profile: Brenda Lowe
"I went along to an Oddfellows meeting and I had found friends again, lovely people. I'd say the same to anyone in a similar position, just give it a try."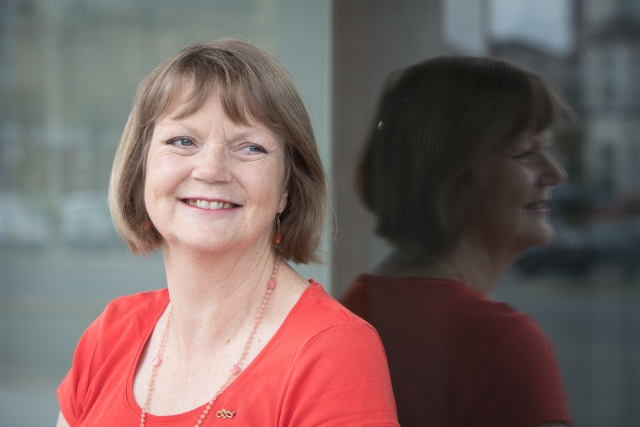 A woman from Skelmersdale has recounted how being part of a friendship group has been the tonic to her happy life.
"When I lost my husband, the support I received from other members was tremendous. Knowing there were people around me who cared made all the difference," said Brenda Lowe, 59.
Brenda has shared her experience in support of her local Oddellows group's 'Get your Five-a-Day, every day' promotional campaign – appealing for new members to come along and give the group a try.
Brenda, originally from Plymouth, became an Oddfellows member at birth after her parents were so convinced by the support it offered.
She explained: "I was down to be an Oddfellow before I was even born in Plymouth. When I left home I was able to join the local branch in Ormskirk and Southport. It made making friends in a new area much easier. My grandparents were also members so we are now into the third generation of Oddfellows members.
"Being part of a friendship group has given me support in a number of ways. Rebuilding my life after losing my husband, Derek, was made easier by the care shown by other members – a number of them would come round to my house to take me out. It was a touching and a very welcome distraction at such a difficult time."
Brenda, who went to work in the x-ray department at Ormskirk Hospital when she moved from Plymouth 39 years ago, made contact with the local Oddfellows Ormskirk and Southport District Branch through a patient she got talking to at the hospital.
She explained: "From there, it was easy. I went along to a meeting and I had found friends again, lovely people. I'd say the same to anyone in a similar position, just give it a try. I believe the Oddfellows offers something for everyone. You have people all around you for support when you might need it.
"I've made many lasting friendships as a result of being part of a local community group. We get together regularly, there are trips away – you just have lots of opportunity to spend enjoyable times with others. I'd definitely recommend it if you're looking to get out and about more, or would like to meet new people," she added.
For more than two centuries, the Oddfellows, with 314,000 members and 126 Branches nationwide, has been serving up a unique recipe of friendship and support to local members, with the five key ingredients of regular social events, care and welfare support, travel clubs, discounted offers and historical archive access.

Discover a fresh way to get your five-a-day with the Oddfellows.