Meet the Apprenticeship Educational Award Winners 2021
Updated: 18 Mar 2021
Each year, we offer members who are undertaking an apprenticeship the opportunity to apply for a financial grant to help them with their training.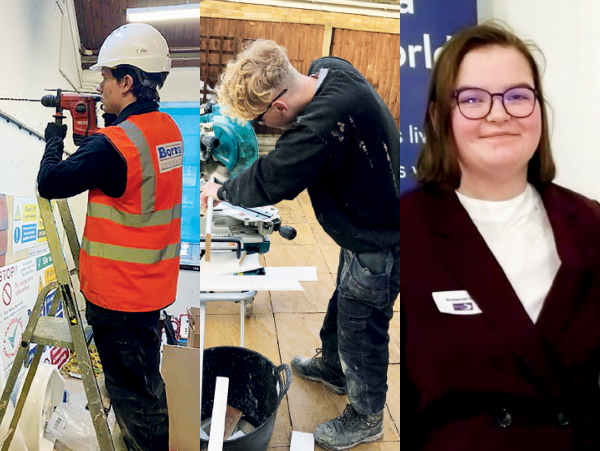 Applications are open from March each year, until 31 December, and of those who apply, three members are selected by our Fraternal Board to receive £250 for every year of their studies.
Meet our 2021 Apprenticeship Educational Award Winners!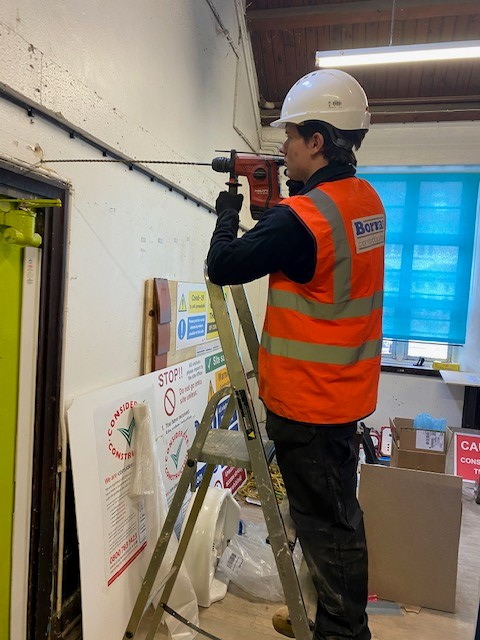 Fenton at work with Gayges Ltd.
Fenton Gaymer, 16, is completing a plumbing apprenticeship at Gayges Ltd in Swanley, Kent, through Bexley College.
A member of the North West Kent Branch of the Oddfellows, he says: "I'm really excited to start my career in plumbing. It's an essential service and I feel that there will always be a need for plumbers. An apprenticeship is a great way to begin a career, as it offers the opportunity to earn a wage whilst learning a skill, meaning that when I'm fully qualified, I'll be able to get started straight away."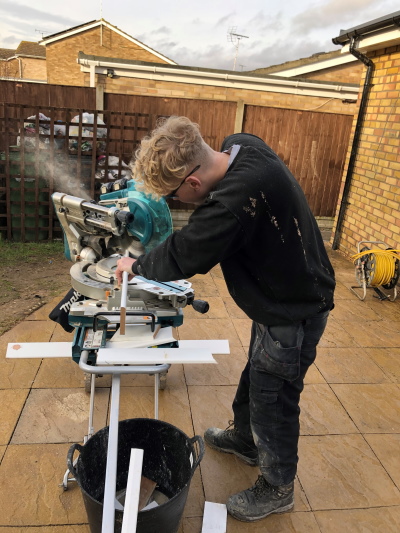 Jack, hard at work - watch those fingers!
Jack Lockwood, 18, is completing an apprenticeship in Carpentry with Alan Bender Ltd in Colchester, through the Colchester Institute.
Jack is a member of the Castle Branch of the Oddfellows, and says: "I'm hoping to put as much of it as I can towards a van and some tools to help me get set up in the trade. My Grandad was a carpenter, but I really got into woodwork at school. It's always satisfying to see a project from start to finish, and feel proud that you've created it yourself."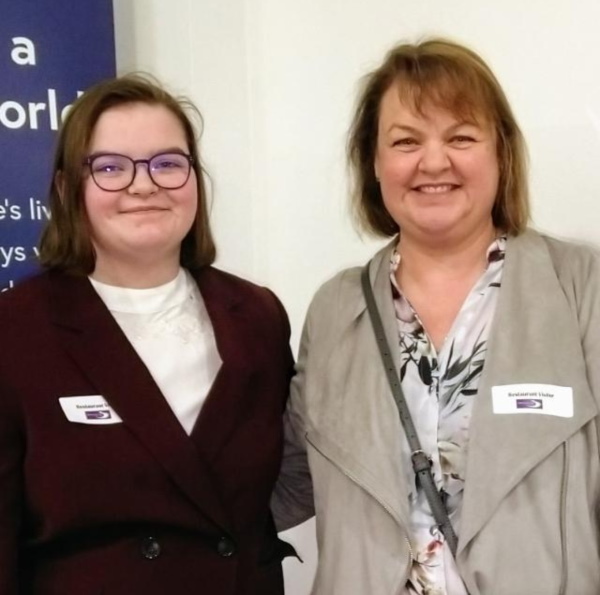 Rhianna (left) with her mum, Joan.
Rhianna Lees, 17, is completing an apprenticeship in Manufacturing Engineering at Rolls Royce in Derby, through the University of Sheffield.
A recipient of the Oddfellows Orphan Gift Fund, and member of the Coventry Godiva Branch of the Oddfellows, Rhianna says: "I'm extremely grateful for the award. It will go a long way in helping me to purchase essential course textbooks. My mum's always encouraged me and my twin brother to dream big and go for what we want. She's really made me
who I am today."
Interested in applying for one of our Educational Awards?
As well as our Apprenticeship Awards, we also offer Educational Awards for members who are undertaking their first University Degree. If you'd like to be considered for our First Degree Course Educational Awards, contact your Branch Secretary for an application form. The deadline is 31 August each year, and member eligibility applies.
Not yet an Oddfellows member? Financial help is just one of the many benefits of Oddfellows membership. Discover other ways in which we can help you get even more out of life.