Meet Paul, the social star of South London Oddfellows!
Updated: 26 May 2021
Orpington resident, Paul Fitton, has been recognised as part of our annual Making a Difference Awards for keeping his local community's spirits lifted during the pandemic.
Paul, who has been a member of the South London Oddfellows since 2009, was awarded a Making a Difference Award for 'Enriching lives socially'. The national awards are held each May to recognise and celebrate the exceptional contributions made by Oddfellows members to their local Branches and wider community.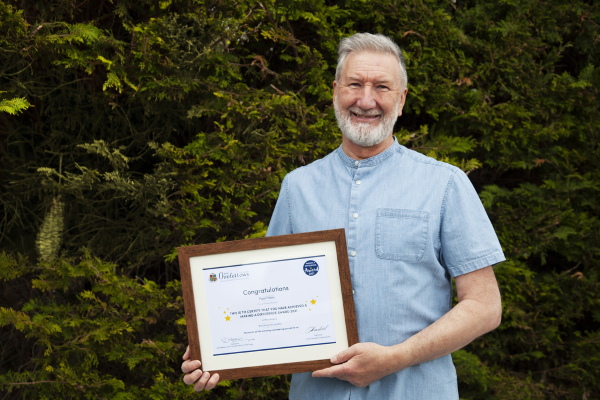 Pictured with his award certificate, Paul said: "It was a lovely surprise when I found out I'd won. Organising social events for my local group is more than just a job for me, it's fun and fulfilling. Helping people meet and make new friends in the area is wonderful."
A busy retirement
Paul is a familiar face at the Oddfellows' South London Branch, which is based on Maidstone Road in Foots Cray. He first joined as the group's Social Organiser after retiring from his job in the civil service aged 55.
Throughout the lockdowns, Paul kept the group's members connected and entertained through a weekly 20-page e-magazine, a varied schedule of guest talks and games hosted over Zoom, and frequent friendly calls to offer his help to others.
He added: "The Zoom events took a bit of getting used to, but now most our members have mastered being online and it's been fantastic to see them joining in the fun. I love my role as Social Organiser, organizing guest speakers and interesting days out. We often meet up with members from the 15 other Branches in the area for outdoor and virtual events, so there's always plenty to do and lots of people to see.
"For me, the key thing about the Oddfellows is the friendships it has brought to my life. I was warned when I retired that I'd run into all sorts of stresses about health, finances, loneliness – but I've never had to worry about any of that. I'm never bored and I'm never short of somebody to talk to!"
Friendship when it's needed most
District Secretary for the South London Oddfellows, Clare Puddefoot, said: "Paul treats all members like he's greeting a beloved friend and he truly demonstrates our ethos of friendship, love and truth. He's incredibly deserving of this award and we'd like to thank him for all of his hard work over the years, and particularly so during the most recent lockdown."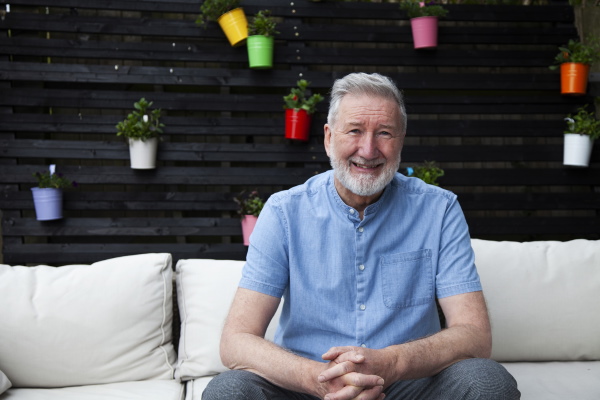 Jane Nelson, CEO for the Oddfellows, added: "Our members are at the heart of everything we do as a Society and it's people like Paul who keep the wheels turning. As a much-loved member of the South London Branch and the Society as a whole, this award is truly well-deserved."
The winners of the Making a Difference Awards have been invited to the Oddfellows' annual conference in May 2022 to be formally presented with their award and personal trophy.
Has somebody made a difference within your Branch?
If you know somebody in your Branch who, like Wendy, has gone above and beyond to help and support members of the Oddfellows, why not nominate them for one of our Making a Difference Awards? Any member can nominate another member. You can learn more about the different categories and discover past winners over in the Making a Difference Awards section of our website. 
To find details of your nearest Branch, visit our Branch Finder. To search for local events, visit our Events Finder.
There are also monthly online open days where you can find out more about the Oddfellows and what membership to your local friendship group has to offer.
If you're interested in joining an Oddfellows friendship group, contact us and we can send you a free information pack and local events diary.