How to prepare your home for sale
Until 31 March 2021, you won't have to pay any stamp duty* on a main residence up to £500,000 in England and Northern Ireland. In Scotland and Wales, the threshold's increased to £250,000. If the news has nudged you to sell up and move home, then here's eight tips to help you on your way.
No matter how many Location, Location episodes you've seen or even if you've watched Homes Under The Hammer religiously, the task can seem daunting – especially if you've been in the same house for a number of years.

But in today's economy it's important to do everything possible to make sure your property looks its best so you can achieve the top price possible, see off any competition and hopefully have a quick and straightforward sale.
To help you to find a buyer, and fast, here are eight essential steps you can take to make your home the one everyone wants to snap up.
Eight ways to get your house ready to sell
1  Check out the kerb appeal
Remember that first impressions count. Imagine seeing your property from the outside for the first time objectively. What you want is to wow potential owners – and that's not going to happen if the house number is hidden behind an overgrown shrub, the bins are overflowing, the doorbell doesn't work and the gutters need clearing out.

If you live in a flat, make sure the communal areas are looking their best. If you have an allocated parking spot or a drive, then leave this free for any potential buyers. Starting with easy parking means the viewing is off to a good start!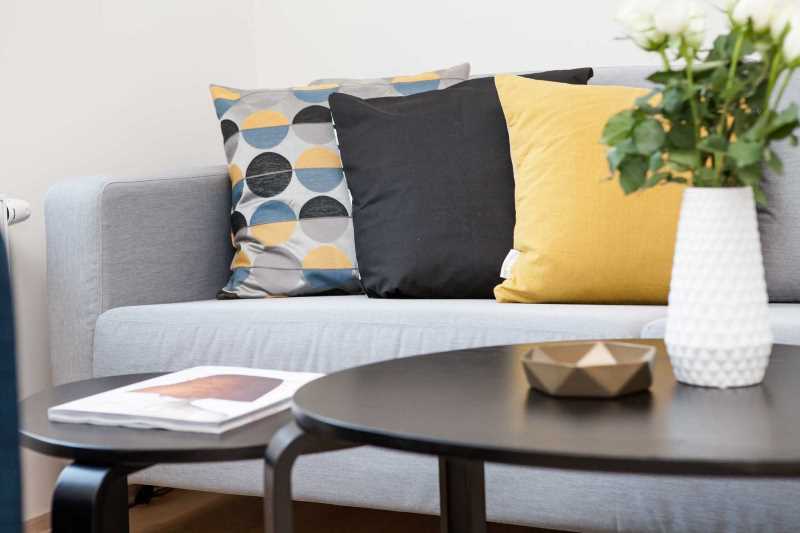 Plump those pillows and keep your bits and bobs to a minimum.
2  Clutter no more
There's no need to go totally minimalistic, but an easy way to make your house seem bigger, more attractive and brighter is to get rid of some of the stuff. You may have got used to your extensive library of paperbacks, but piles of them taking up space in your living room could make your home feel cramped. Pay particular attention to books, CDs and DVDs, ornaments, kitchen gadgets that live on worktops and plants. Put items away wherever possible – if things are lying about, it could give house-hunters the idea that there's not sufficient storage.

Don't forget that potential buyers will open cupboards and drawers so you can't just cram stuff away and shut the door. Have a good cleanout of what really matters to you and what you no longer want. This could be the chance to sell some clutter, perhaps on eBay, Gumtree or Facebook Marketplace, or take a trip to your nearby charity shop. If you can't bear to get rid of items but know your home feels crowded then renting a storage facility could be a useful option – it would allow you to keep your precious stuff for your new home while being able to show off your property in a better light.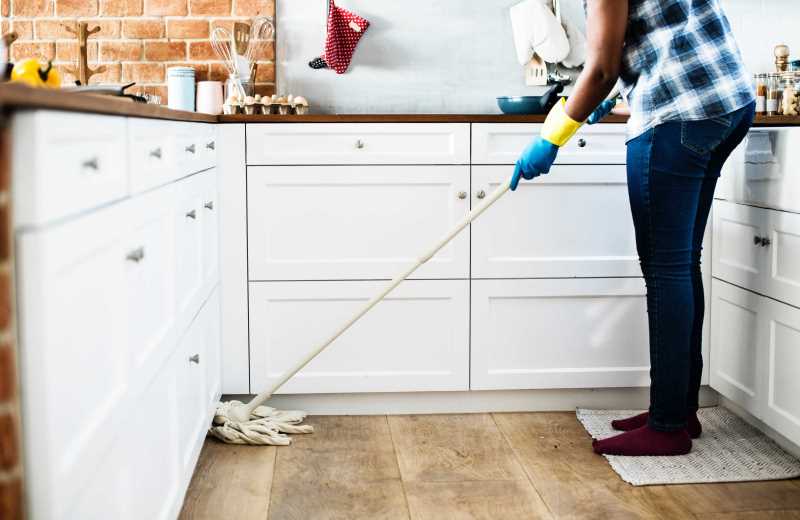 You're going to have to up your cleaning game, we're afraid...
3  Channel your inner Mary Poppins
If you've gone to the trouble to declutter your home then it's imperative to keep it clean and tidy. That might mean a daily vacuum, and a good dusting session when needed. Pay particular attention to your kitchen and bathroom facilities as there's nothing like a dirty toilet pan to put a buyer off.
Eradicate cobwebs, bleach that grout, and get that oven spotless. We can't all work magic like Mary Poppins though and if you are struggling with time or find it difficult to keep on top of cleaning, then consider getting in the professionals, either for a one-off deep clean or on a weekly schedule while your property sale goes through. See the payment as an investment on getting a quick sale.
4  Small matters
It's often the small things that put buyers off – sometimes something so little you've not even thought about it. So grab a notebook and try to see your home from a fresh perspective in all its details. Write down all the little things that are lacking and get to work sorting them out.

The type of things that put people off might be leaky taps, broken light bulbs, stains on the wall, cracks in the wall and doors and drawers that don't shut properly. Similarly, make sure towels are freshly laundered and cushion covers haven't seen better day, but are looking plumped and inviting.
5  Let's depersonalise baby
It's fabulous to have hundreds of family photographs and memorabilia scattered around your home – except when you're trying to sell it. In order to get someone to buy your property they need to imagine themselves living there, and that can be hard with many personal items taking up space. Your home doesn't need to look completely bare, but removing about 90% of personalised bits and bobs should allow viewers to see your property in a new light and easily imagine it as theirs.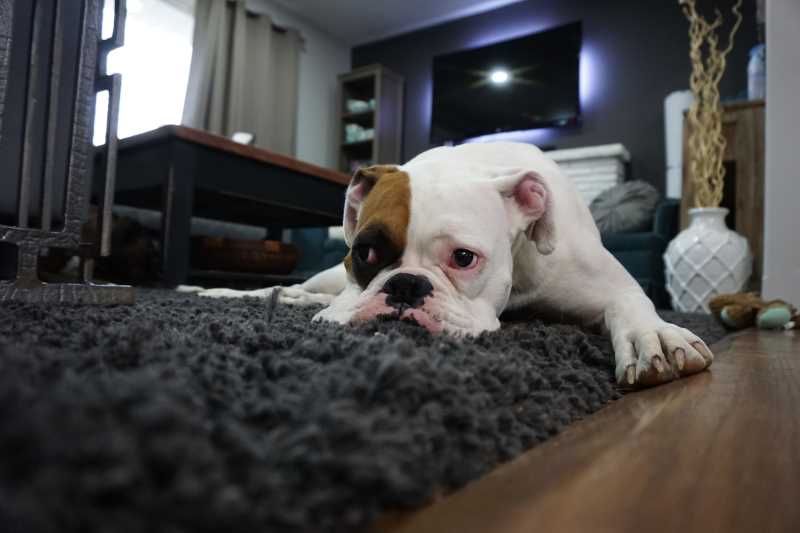 It's best to pop the pooch out on home-buyer visits.

6  Smell to sell
Some people will tell you to have freshly baked bread or brewed coffee wafting through your property to make it more saleable. But the main thing is that your home smells clean and fresh. Get rid of odours – particularly those from cigarette smoke, strong cooking smells, mildew and pets.

Don't try to cover up bad smells with a heady air freshener – instead open the windows and get some fresh air in. If possible, make sure pets are out when house-hunters are looking round your property. You may love Biffy the beagle, but your buyers may be allergic.
7  Don't forget the garden
With all the emphasis on the inside of your home, you could be tempted to overlook the garden. For some viewers, the garden could be the one thing that makes or breaks a deal.

Whether you've got a couple of acres, a concrete yard or a small balcony, treat the garden as you would a further room. That means it needs to be decluttered, looked at with fresh eyes for any maintenance that needs doing, and kept spick and span for viewings.
8  That's what friends are for
If you're having difficulties with getting your home ready then don't be afraid to ask friends and relatives for their advice or practical help. They could pretend to be viewers and see what they can spot that could be improved. Throw a gardening party or a decluttering get-together with some friends and some food – soon what seemed like chores could turn into a fun activity. It may seem like a massive job to start off with, but taking it bit by bit you could soon have your home prepared for market – and be ready to start off on a new adventure in life.
*Known as Land and buildings transaction tax in Scotland and Land transaction tax in Wales.