Getting back on your bike as an adult
Updated: 15 Dec 2020
Cycling is the fourth most popular sport in the UK. It's easy to see why, as you can do it whatever your age or level of fitness. If you've not been on a bike since childhood, then maybe it's time to get back in the saddle!
Cycling really is good for you. It boosts brain function. It's low impact, which means your joints won't feel the strain as much as with other sports such as walking or running. It's a top-notch cardio workout, increasing your blood flow, heart rate and ventilation rate. And it builds lower body strength. Last, but not least, cycling is a lot of fun!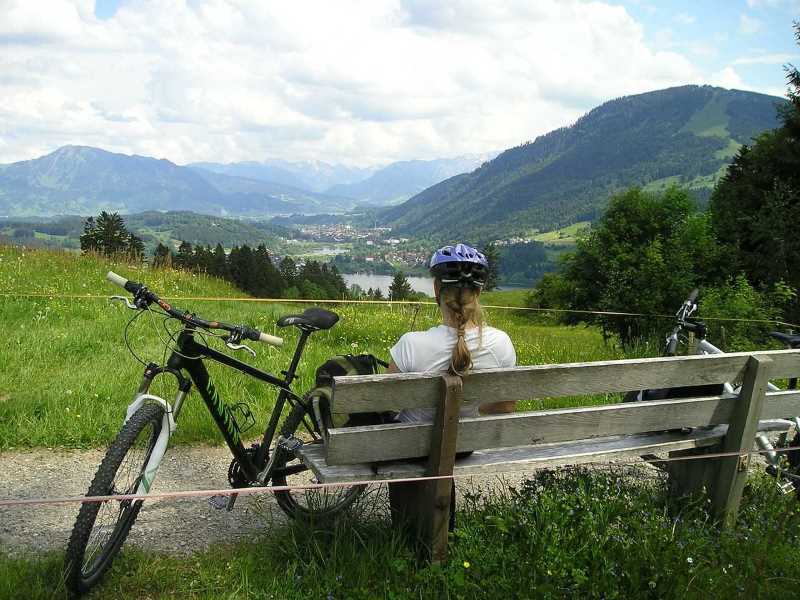 Get to parts of the world motorists can't reach, and take it all in...
However, if you're not convinced and you're about to stop reading  – maybe you struggle with balance, feel you haven't the time for it, or you're not up for going outside – then the rise of hi-tech workout bikes allow you to pedal away in the comfort of your own home, any time you choose. So it can still be for you!
Cycling UK estimates that there were 3.1 million people using a bike at least once a month in 2017, and stats show that more and more people are getting back on their bikes.
...there's nothing like ending a cycle ride with a meal out, picnic or a pub stop.
If you've let your trusty two-wheeler get a bit dusty in the garage – or think it's time to start a new hobby – then here are a few pointers to help.
1. Look after your bike
Before you head out on your first trip, give your bike a good MOT. If you're not mechanically minded then find a local bike shop that can check to see everything's in full working order and that your bike still 'fits' you well.
If your bike is an older model, it might be worth investing in a new one as they are generally more lightweight and easier to manoeuvre. Check that you've got the saddle at the correct height and angle so that when you cycle your knees don't roll in. Invest in a good puncture repair kit, visibility aids, a properly-fitting helmet and a working bell.
2. Buddy up
Cycling is a great way to make new pals. Most local towns have a club or try the search facility on the British Cycling website (www.britishcycling.org.uk/clubfinder). Being part of a club is a great motivation to take part in rides – knowing others will be there can make it harder to miss.
If the idea of being part of a club is a bit daunting, then set up informal rides with friends. They don't have to be lengthy and they don't have to be a long way from home. Cycling is a fantastic way to explore the nearby neighbourhoods – everything looks different from a cyclist's viewpoint – and there's nothing like ending a cycle ride with a meal out, picnic or a pub stop.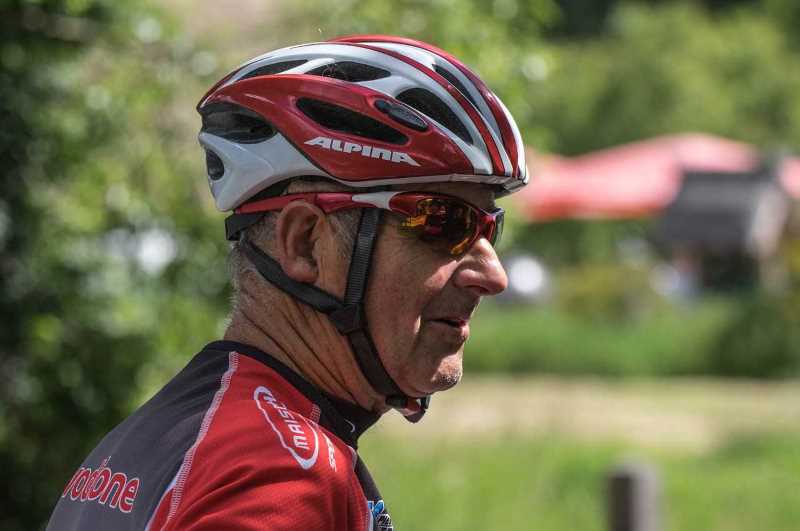 You never know, you might uncover a talent and start competing!
3. Try some new tech
Nowadays there's no need to let your legs do all the work. Electric bikes can propel you even if you don't pedal. However, that's not going to give you all the health benefits that cycling brings, so the best way to use an electric bike is to allow it to assist you as you push the pedals.
Indoor stationary exercise bikes have come of age and now have some really fancy wizardry included. Some come with virtual reality so as you cycle you can appear to be anywhere in the world while in your front room; so you can tackle the Grand Canyon without leaving your house! Others are made with tech that lets you take part in gym spin classes; ideal if you enjoy a good workout but want to pick and choose workout times.

4. Play it safe
If you're starting exercise after a long break and have an existing condition, it can be a good idea to check with your GP that it's OK to cycle. When you do go for your first ride, don't overexert yourself. Listen to your body and choose routes that are enjoyable, not too strenuous or cause pain. Stamina and skill will come in time.
If you have any balance problems then an indoor bike, for example at a gym, would be the best starting point – and remain at a steady speed to begin with. Don't forget that cycling can be thirsty work – take plenty of water with you and some snacks to keep well-fuelled.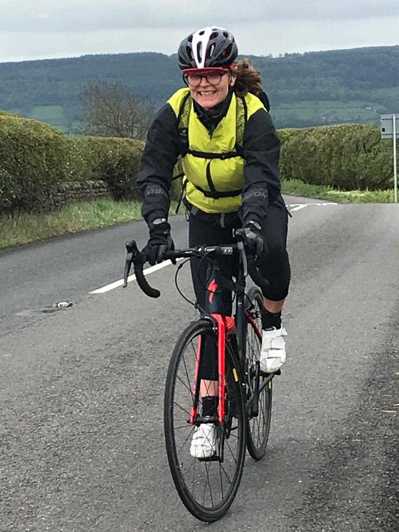 Make sure you get kitted out properly to stay safe on the roads.

5. Rules of the road
As well as your own safety, remember the rules of the road and look out for drivers and obstacles. Riding during the day is safer than riding at night even if you have a light or reflectors. Wear bright clothing and a helmet. Head to part of the National Cycle Network if you're worried about cars. The network is made up of 16,575 miles of traffic-free paths spanning the UK for cyclists, joggers, walkers and others to enjoy, and are perfect for new cyclists.
If you're looking for tried-and-tested routes then have a look at the Cycle Route website (www.cycle-route.com) where cyclists record local rides.
DISCLAIMER: Links to third-party sites do not constitute an endorsement by the Oddfellows and use of the advertised products and services is entirely at your risk. The Oddfellows does not accept any liability or responsibility for any third party material on other websites.