Cash for canine companions
Nene and Welland Oddfellows in Market Deeping presented a cheque for £1,900 to super-pooch charity, Hearing Dogs for Deaf People. Smashing their original target by £700, the money was raised during Chris Briance's time as District Chairman at a number of local fundraising events.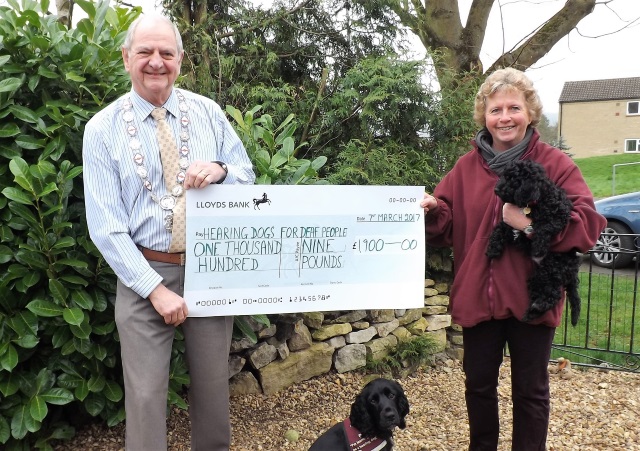 Pictured: Chris Briance, Nene and Welland Oddfellows District Chairman presents the donation to Judy Sewell, Hearing Dogs for Deaf People Trainer and Fundraising Co-ordinator. Supported by tail-waggers Valour (centre) and hearing puppy-in-training, Pickle.
Chris said: "When I heard the heart-warming stories of how dramatically a hearing dog can transform a deaf person's life, I knew it was the right charity for us to support.
"As well as providing practical help and assistance, an expertly trained hearing dog can be a huge confidence boost to their owner. Not to mention a friend and companion.
"The Oddfellows is all about helping people to get more out of life through making new friends," added Chris. "I hope our donation goes some way towards forging those life-changing four-legged friendships."
Nene and Welland District Oddfellows hosts regular events and activities in the Market Deeping, Oundle, Pinchbeck and Peterborough area. View a copy of the District's events diary, search for upcoming events, or contact Karen to find out more on 01778 342 006 or at karen.earth@oddfellows.co.uk.