A beginner's guide to Opera
Even if you have never gone to the opera the chances are that you will already know some opera tunes. How about that World Cup song that Paul Potts sang when he won Britain's Got Talent? Or the theme music to The Apprentice? Or the music to the Stella Artois beer adverts? All opera-inspired. Advertisers love it, film makers use it all the time, and yet opera is still perceived as 'inaccessible'.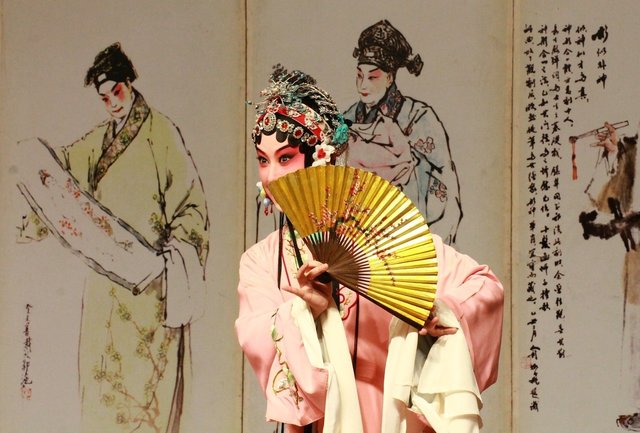 Like modern day musicals, opera was created to bring entertainment to fill the theatres for people to enjoy. Originally this did start out as entertainment for the rich and powerful, such as kings and emperors.
The first operas were more like ballets with singing, as much about movement as music. But as with most forms of entertainment it spread to the masses. Probably the most famous composer whose operas became popular in the theatres of Europe was Wolfgang Amadeus Mozart. Some of his operas were written for wealthy patrons, such as Emperor Joseph II of Austria who famously told Mozart that his opera, The Marriage of Figaro had "far too many notes!" Mozart, however, didn't restrict himself to working with the nobility. He created shows that are more like musicals than you may expect, with dialogue and lots of comedy.
After Mozart, opera became much more commercialised. People began to visit theatres to see the latest operas, complete with their celebrity lead singers. Composers borrowed from the latest novels and adapted them for the stage, just as TV and film does today with famous books, and audiences loved them.
In most operas, there are no spoken words, everything is sung from beginning to end. In Mozart's day, composers replaced the dialogue between big numbers – the solos (arias), duets and chorus numbers, etc. – with a form of sung dialogue, called recitative, or recit for short. This moves the action along, whilst the big numbers are more reflective.
Yet opera is more than just music – it's drama too. So if you are only listening to the music and not watching the story, you're missing half the action. The thrill of seeing it live makes a big difference. Just as people go to see their favourite pop bands live on stage now, nothing beats the excitement of seeing opera live on stage too. As soon as the music starts, you're on a rollercoaster ride of music, action and emotions, with a story that often makes a television soap look tame.
"First" Operas
So, what are the best operas to see if you are an opera beginner? Often, it's best to start with an opera sung in English, so you can understand what's going on and get the jokes. The English National Opera in London, www.eno.org, always perform in English, as do many smaller touring companies that visit theatres across the UK. Have a look at what's on in your area and what looks interesting. Most opera companies have websites where you can find out more about the operas, listen to the music or watch video clips – www.englishtouringopera.com has loads to watch.
For drama, costumes, melody and passion give opera a go: you won't be disappointed.
If you don't know where to start, here are three popular recommendations for 'first' operas to see:
The Magic Flute, by Mozart. A simple story of magic and music.
Carmen, by Bizet. Full of drama and powerful music: passion and machismo.
The Barber of Seville, by Rossini. A comedy of disguises.