Convalescence Care Benefit – a helping hand at home
In some cases, a convalescence stay away from home after an illness or accident is not suitable. For instance, if you are not well enough to travel or are undergoing treatment. Instead, we can help on a short-term basis with services provided in the comfort of your own home.
With our Convalescence Care Benefit*, members can access up to 30 hours of care support at home, or in some circumstances, other services or equipment to support recovery.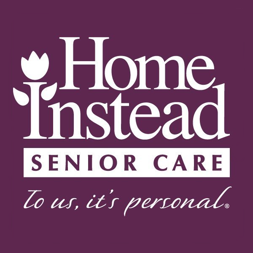 We often call on the services of our specialist partner Home Instead Senior Care, to help care for our members. They provide a wide range of services such as personal care, appointment chaperones, home help or shopping. Alternatively, the benefit may be able to provide other short-term help, such as equipment hire or purchase, ready meals or specific therapy required to aid recovery.
Convalescence Care Benefit is available to members from the start of their third year of membership and can be accessed every other year if qualifying medically. You must be recovering after a hospital stay, period of illness or other trauma and your GP must confirm that you would benefit from additional services to support your recovery.
This is a short-term benefit to support recovery and is not available for situations requiring long-term care. We will work with you to ensure that the benefit is used to best meet your needs and does not overlap with or replace statutory health and social care services.
How to apply
Please contact your Branch Secretary who will send you an application form (V421) which you need to complete and return to the Oddfellows' Care and Welfare team. You can find their details by using our Branch Finder.
The application form will include:
Information for you to complete, including what help you need
A data protection and consent box which you must sign
A medical questionnaire which needs to be completed by your doctor or other health professional involved in your care
If you are applying for care at home, our appointed care provider will visit you at home to assess your needs and put together a care package for our approval. It is important that you do not instruct or put in place any services before we have agreed to them. This may result in you being responsible for any costs incurred.
Not yet an Oddfellows member? Help during difficult times is just one of the many benefits of Oddfellows membership. Discover other ways in which we can help you get even more out of life.
*Terms and conditions apply to all financial benefits. All Oddfellows benefits are non-contractual and may be withdrawn at any time without notice. Read the full list of member benefit terms and conditions.