Board of Director biographies
Find out more about our Board of Directors' roles, background and experience.
David Webster
External Non-Executive Director (Age 61)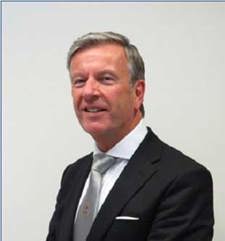 David became a Director of the Society in May 2019 and was elected Chairman of the Board in June 2020.
Having spent 27 years in the mutual building society, latterly as CEO of Hanley Economic Building Society. David chose a career switch in 2016 to become CEO of Douglas MacMillan Hospice in Stoke on Trent. His current role is to oversee the strategic development of one of the UK's largest independent hospices, founded in 1973, and is now responsible for the palliative care of around 3,000 patients each year.

David is a former Treasurer at Keele University, a former Chairman of the Building Societies Association, and in 2011 he was awarded an Honorary Doctorate by Staffordshire University.
Jane Nelson, FCCA FCMA, Dip IoD
Chief Executive Officer/Secretary of the Order/Executive Director (Age 55)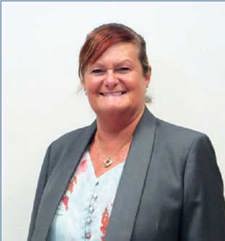 Jane joined the Society in 1995 as Financial Controller and joined the Board of Directors in May 2000 after being appointed as Secretary of the Order. In October 2007 she became the Society's Finance Director. She was appointed as Chief Executive Officer on 16 July 2012 after being appointed as Acting CEO in March 2012.
Qualifying as an Accountant in 1991, she is a Fellow of both the Association of Chartered Certified Accountants as well as the Chartered Institute of Management Accountants.
Prior to joining the Society, Jane worked in a variety of Finance roles in the industrial sector thus gaining a wide range of experiences. She has been a member of the Institute of Directors (IoD) for 10 years and during 2011, studied for and took the exams for the Certificate level and Diploma level of the Chartered Director examinations, both of which she passed with distinction. In 2011, she was also awarded the IoD's Institute prize for outstanding performance in the diploma examinations after achieving the highest examination score in the UK.
She was appointed to the Association of Financial Mutuals (AFM) Board in July 2013, the AFM being the trade body that represents Friendly Societies and Mutual Insurers and she was heavily involved in 2015 in the reforming of the new AFM which is aimed on focussing on the needs, aims and challenges of the small and medium sized Mutuals. She served as its Vice Chair from January 2016, and at the AFM Conference and AGM held in October 2019, she was elected as Chair of the AFM Board, a position she still holds today.
In December 2020, she was appointed as a member of the Finance and Investment Committee of The Natasha Allergy Research Foundation, a UK charity looking to help and cure people with allergies. Its main purpose being to fund and support pioneering allergy research bringing the greatest scientific minds together, working for treatments and better medicine.
She has been involved with the Manchester Unity Housing Association and the MU Pension Scheme since 1995 and has served as Company Secretary to both these organisations since 1998. She served on the Board and as Treasurer of the Manchester Unity Credit Union from 2000-2008 relinquishing the post of Treasurer in September 2012.
Within the Society, Jane is an active member of the Stockport Combermere District Lodge serving as Provincial Grand Master (Prov GM) in 2003 and again in 2010, and has served on the Committee of Management for over 20 years and as a Trustee since November 2003.
Jane is a keen reader and traveller and enjoys spending time with her family including her four grandchildren.
David Alan Randall
Grand Master (Aged 69)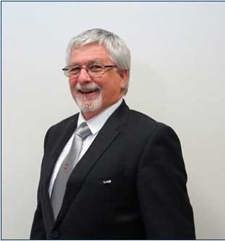 David attended social functions for a number of years before joining the Society and was enrolled into the Society by his father-in-law in 1992 where he attended the Castle Branch in Colchester but due to work commitments he didn't become active until the early 2000's. He held various Lodge positions becoming Noble Grand in 2007, District Trustee in 2008 and Provincial Grand Master in 2011. He still holds the position of District Trustee today. David became Financial Branch Secretary in 2008 of the Gipping Branch in Stowmarket, a post he still holds.
He was a member of East Anglian Group Conference Executive Committee for seven years becoming its President in 2015/2016. He retired from work before standing and being elected to the Board in 2016 and has been Grand Master since May 2019.
He is a time serviced apprentice carpenter and joiner working in the construction industry for 47 years holding a number of senior project management positions and ran his own Building Management and Safety company for 10 years. He is a past member of the Federation of Small Businesses, and an Associate to the Institution of Occupational Safety and Health (IOSH).
David was in the Scouts for 18 years and was awarded the Queens Scout award in 1969. He held the position of Assistant Air Scout Leader for four years and then Venture Scout leader for five years.
He was Secretary and Treasurer of a local Sunday league football team for 18 years.
David R Ogden
Deputy Grand Master (Age 71)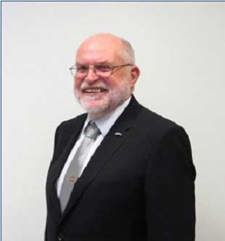 David was enrolled into his District's Juvenile Lodge at birth and subsequently initiated into the Loyal Fleetwood Lodge No 1992 on 30 November 1965. He passed through the Chairs of the Lodge and then the District, serving as Provincial Grand Master in 1978. He has served on the District Committee of Management for 23 years, 15 of them as a Trustee. He holds the CAMU qualification, and served on the LADGC Executive for 11 years, seven of them as Secretary, and subsequently 13 years as Honorary Auditor. He served six years on the Investigation Committee, four of them as Chairman. Prior to his election to the Board of Directors in 2017, he was a Unity Special Arbitrator. He was elected Deputy Grand Master at the 2019 AMC in his home town of Southport.
Outside of the Oddfellows he was a Divisional Superintendent in the St John Ambulance, and a Regional Group Chairman of the British Junior Chamber.
David worked in domestic banking for 26 years prior to taking voluntary redundancy. He then worked for his local authority in European projects prior to moving to the role of Business Support Manager in the Youth Offending Team on its inception in 2000.
David is now retired and enjoys spending time with his wife, two children and six grandchildren.
Bill Henchliff
Immediate Past Grand Master (Age 71)
Bill joined the Society in 1989, serving his Lodge in all positions. He took the Purple Degree in 2000 and has served on the Derby District Committee of Management, becoming Provincial Grand Master in 2003 and as a District Trustee for 20 years. Bill was an AMC Deputy for 14 years before election to the Board and has been awarded both the Lodge and District Merit Jewels.
He was Midland Group Conference Secretary for six years, served on the Executive Committee for five years and became its President in 2008. Bill has attended the Pride of Leicestershire Lodge of Past Provincial Grand Masters for 16 years and is a Past Worthy Master. He served as a Unity Special Arbitrator for three years, on the Investigation Committee for one year and has been a Director for six years, becoming Deputy Grand Master in May 2017, Grand Master in May 2018 and Immediate Past Grand Master in May 2019.
Prior to retirement, Bill worked in the Printing Industry for 48 years.
Tony Luckett
MNED (Age 60)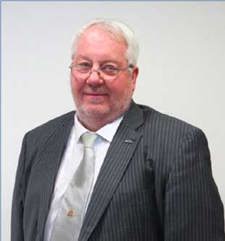 Tony joined the Society in 1994, after a recommendation from an active Lodge friend. He took an active part from the beginning, joining his wife and two children during the next five months. Nieces and nephews along with his grandson have also been made members of the Society.
Tony became interested in all aspects of his local Branch, and has served all Lodge positions. He took the purple Degree in 1999 and has been Provincial Grand Master three times. He has been a District Trustee since 1997 and he was awarded the District Merit Jewel in 2008. He served on the Midland Group Conference Executive for two years, serving the Offices of Vice President in 2009 and President in 2010 and Past President in 2011. During this time, he was elected to serve as a Unity Special Arbitrator and the following year was elected to the Benevolence Committee, on which he served four years, two of those years as Vice Chairman. Tony was elected to the Board in May 2012, and was elected Grand Master of the Order at the 2017 AMC. He was elected Chairman of the Remuneration Committee in 2018 and Senior Independent Director (SID) incorporating Whistleblowing Champion in June 2019.
Tony is self-employed and has been for over 37 years, and runs his own small building company, employing three people. Tony's Company is a Member of the Federation of Master Builders (FMB), as was his father's and grandfather's companies before him and is registered with Trust Mark and Build Assured (Warranty Builder). He is currently sitting as the local Branch Chairman of the FMB for the third time, served from 2010 to 2014 as the Chairman of the Midlands Regional Council for the FMB, and served as the Midlands Regional Vice President 2010- 2014. In April 2014, the Midland Regional Council along with other restructuring changed its name to Central Area Board and Tony was unanimously elected as its first President in April 2014 and was subsequently re-elected in June 2015 and April 2016 for a third term of office, and is now serving his third term as Past President.
He also served as a Director from 2004-2016 of the Manchester Unity Credit Union Ltd, serving as its President for six years. During 2018, he was elected a Director of Oddfellows Support Services Ltd and as a Trustee of the M U Pension Scheme, becoming Chairman in 2019.
Barbara Needham
MNED (Age 68)
Barbara joined the Society in 1973 when she married Peter, a third generation Oddfellow. She was then a member of the Good Samaritan Lodge in Goole. Her father-in-law was Secretary at that time and Barbara took this job over in 1996, a position she held until the formation of the Vale of York District Lodge in 1998. She had previously been the Secretary of four different Lodges in the District from 1981, and saw them successfully amalgamate into the Good Samaritan Lodge.
She is now the Assistant Secretary of the Vale of York District Lodge, and as well as being the administrator of grants etc., assists in the preparation of the Accounts for the Auditor, and runs a variety of clubs and activities for the District Lodge.
She took her Purple Degree in 1980 and was Prov GM of the former York and Scarborough District in 1983, 1984 and again of the District Lodge in 2015. She has served on the District Committee of Management for 39 years.
Barbara has served on the Group Conference Executive for 10 years, five of them as Secretary, a position she still holds. She has also been the AMC Secretary twice at Scarborough.
Outside of the Oddfellows, Barbara is a retired Head Teacher of an Infant School having been in teaching all her working life. She has a variety of qualifications in education (including National Professional Qualification for Headship) and was responsible for running the school including budgets, policies, allocating resources and staff effectively for the benefit of 130 pupils. She enjoys photography, the outdoors, and socialising with her family and friends.
Stephen Code, MBA
Insurance Director/Executive Director (Age 60)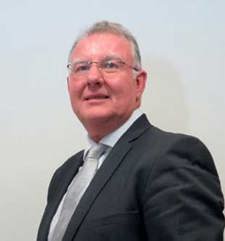 Steve joined the Board of Directors of the Society in March 2011 as Insurance Director having previously been Chief Executive and Secretary of the Schoolteachers Friendly Society. He has worked in the financial services industry and the Friendly Societies Movement for over 43years, half of which have been spent in various senior management positions.
He has worked both in the UK and Ireland and his management experience stretches across general management, strategic change, operations, programme management, sales and marketing. Steve achieved a Masters in Business Administration in 1998.
Steve was Provincial Grand Master in 2017/18 and is a Trustee of the Mersey District Lodge.
Bill Connolly, ACII
External Non-Executive Director (Age 65)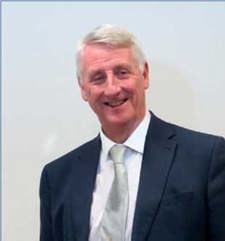 Bill joined the Board in May 2007 as an External Non-Executive Director. As part of the revised governance arrangements that were agreed at the 2018 AMC, he was appointed as Chairman of the Board, a position which, in agreement with the Society's Regulators came to an end in June 2020. He also serves on the Commercial Board, the Governance Committee and the Remuneration Committee, having chaired the latter two Committees prior to the changes brought about at the 2018 AMC.
Bill spent all of his working life at Royal Liver Assurance. He was appointed Assistant Secretary in 1999 and was invited to join the Society's Executive Team at that time. In 2003 he was appointed as Group Secretary and he also occupied the post of Secretary to all of Royal Liver's Subsidiary Companies and the Pension Trustee Companies. Bill became Royal Liver's Chief Executive in January 2010 until he retired on 30 September 2011 following Royal Liver's transfer of engagements to Royal London.
Whilst working for Royal Liver, Bill was involved at a senior level in the Association of Friendly Societies, the Association of Mutual Insurers and the Association of Financial Mutuals. He is also a former President of the Insurance Institute of Liverpool.
Richard Gough
External Non-Executive Director (Age 69)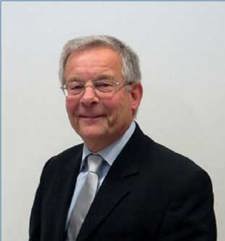 Richard joined the Insurance Committee, which at the time was the overseeing body for the Society's Long Term Business Fund, in January 2010 as an External Skilled Person/Specialist Adviser following the transfer of engagements from the Nottingham Friendly Society in December 2009. He was appointed as an External Non-Executive Director and Chairman of the Commercial Board upon the restructuring of the Society's Governance arrangements in May 2018. He is also the Society's Treating Customers Fairly (TCF) and Conduct Risk Champion, a role which he took on with effect from January 2018.
Prior to joining the Society, Richard held various roles within the friendly society movement, including both Executive and Non-Executive Director, Company Secretary and Compliance positions. He was a Chartered Secretary by profession and also held professional qualifications in the computer industry. For 20 years he was a Magistrate on the Leicester Bench.
Colin Nugent, ACII
External Non-Executive Director (Age 66)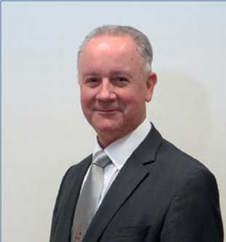 Colin joined the Board in May 2018 as an External Non-Executive Director. He is the current Chairman of the Audit, Risk and Compliance Committee. He had previously served on the former Insurance Committee of the Society from 2011 through to 2018.
Most of his professional life was with Royal Liver Assurance over a 34 year period. Commencing in the Secretariat, Colin's later roles included Group Secretary, Customer
Services Director and Director of Retail Operations (UK). He also operated as an independent Financial Services Consultant for three years.
His final role at Royal Liver was in an interim position as Deputy Chief Executive for the year prior to the transfer of Royal Liver's business to Royal London.
Colin has served on a number of Insurance Industry forums, both in the UK and the ROI.
Find out more about Board of Director nomination, independence, induction training and the evaluation of Directors.