Saving lives at sea. It's not for the faint-hearted. The dogged, selfless bravery of the Royal National Lifeboat Institute's (RNLI) lifeboat, lifeguard and rescue crews is extraordinary. We've supported their remarkable work since 1868 and continue to do so through regular fundraising.
In more recent years, we've donated three lifeboats to the RNLI Sheringham Station, Norfolk, in addition to essential equipment such as pagers, laptops, crew uniforms, a tractor and a DoDo (drive on, drive off) trailer used for launches. The Oddfellows has raised almost £600,000 for the charity and, in 2009, we were a proud recipient of the RNLI's Lifetime Achievement Award.
Current fundraising campaign
The Oddfellows East Anglia Group Conference is spearheading a campaign to raise £214,000 for a new Atlantic 85 boat for the Sheringham Station. If you'd like to get involved in our fundraising campaign, please contact enquiries@oddfellows.co.uk.
Oddfellows-funded lifeboats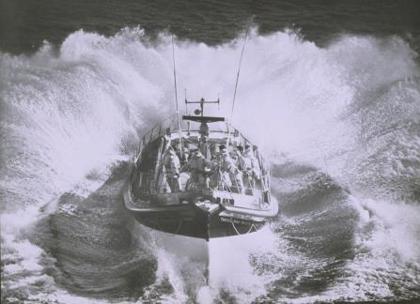 Name: The Manchester Unity of Oddfellows
Type: Oakley Class
Entered service: 1961
Presented/named by: Presented by Oddfellows Chairman (Grand Master) JG Barnes and named by HRH Princess Marina, Duchess of Kent
Years on station: 29
Number of launches: 127
Lives saved: 134
Notable facts: RNLI Sheringham's longest serving lifeboat and now in permanent display at The Sheringham Museum

Name: Manchester Unity of Oddfellows
Type: Atlantic 75
Entered service: 1994
Named by: Oddfellows Chairman (Grand Master) JW Goulding
Years on station: 13
Number of launches: 115
Lives saved: 15
Notable facts: The first Atlantic 75 lifeboat to be placed on service by the RNLI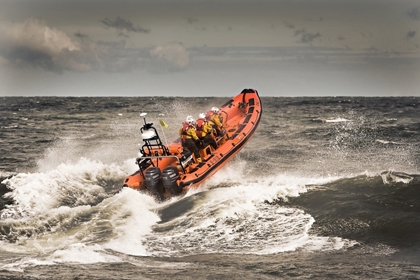 Name: The Oddfellows
Type: Atlantic 85
Entered service: 2007
Named by: Secretary of the Oddfellows East Anglia Group Conference Alison Adamson
Number of launches: 56*
Lives saved: 3*
Notable facts: Reaching the end of her operational life with the RNLI. Help us to fund its replacement
*Figures as of 15 December 2015.
Find out more about our current work with the RNLI in our News section.
Header photo, with thanks to christaylorphoto.co.uk