The HA Andrews Memorial Fund was created in 1971 to honour a remarkable Society Secretary, Herbert Arthur Andrews. Since then, the Oddfellows' major charitable fund has donated £934,470 to medical research projects. And it is all thanks to the generosity of individuals and our Branches.
The Fund's focus is on providing financial support over a two or three year period to a UK project or organisation involved in, or conducting, medical research. The research must focus on improving society's understanding, diagnosis or cures for diseases, mental and physical disorders, or any other conditions which adversely affect the quality of human life.
We're currently supporting Lupus Trust research into understanding why the immune system in lupus patients becomes overactive, and how the processes may be reversed. The project is led by Professors Jo Spencer and David D'Cruz and will specifically look into the mechanisms underlying the loss of B-cell tolerance in lupus. It sees a new researcher, PhD student Bekki Velounias, joining the team to further its progress.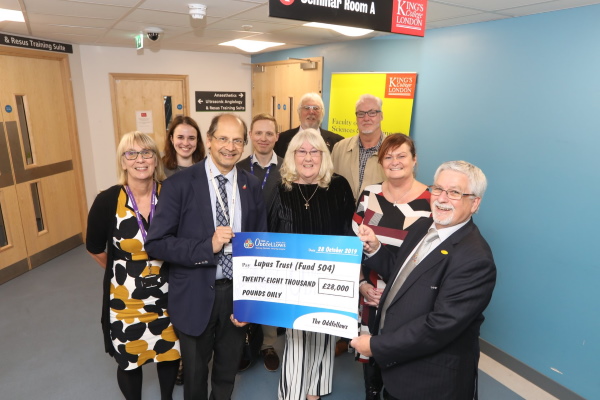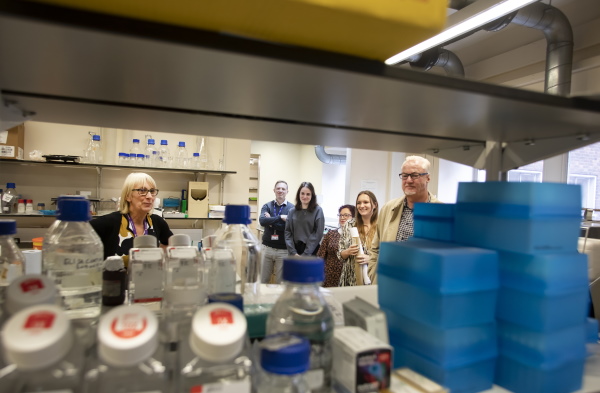 Who we've helped
1971 – Manchester Royal Infirmary – brain scanner equipment – £6,798
1975 – Manchester Royal Infirmary – kidney research – £10,000
1981 – King's College Hospital, London – respiratory diseases in newborn and under-weight babies research – £10,000
1983 – Aston University, Birmingham – Down's Syndrome research – £10,000
1985 – Charles Salt Research Centre, Shropshire – arthritis research – £10,000
1987 – Royal Postgraduate Medical School, Hammersmith, London – diabetes densitometer scanner equipment – £22,000
1989 – Southampton General Hospital – asthma research – £23,147
1991 – Hearing Research Trust, Manchester University – Treacher Collins Syndrome research – £102,000
1994 – Alzheimer's Society – Alzheimer's research – £50,000
1997 – Royal Victoria Infirmary, Newcastle – Motor Neurone Disease research – £69,000
1999 – Meningitis Research Foundation, Oxford – meningitis research – £51,387
2002 – Prostate Cancer Charity, Hammersmith Hospital – prostate cancer research – £54,795
2004 – Stroke Association, University of Nottingham – recovery from aphasia research – £50,305
2006 – Macular Society, King's College London – macular degeneration research – £30,000
2008 – University of East Anglia – bowel (colorectal) cancer research – £26,373
2009 – Newcastle's Children's Bone Marrow Transplant Unit, Bubble Foundation UK – chemotherapy recovery research – £18,486
2010 – Spinal Research – spinal cord injury recovery research – £91,024
2013 – University of Oxford, Parkinson's UK – skill acquisition and retention research – £126,155
2016 – Plastic Surgery and Burns Research Unit (PSBRU), University of Bradford – wound-healing cells research – £88,000
2019 – The Lupus Trust, Guy's Hospital London – mechanisms underlying the loss of B-cell tolerance in Lupus research – £85,000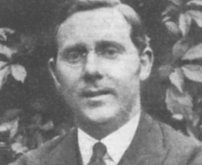 Who was HA Andrews?
Herbert Arthur Andrews (pictured above) was a barrister and served as an Oddfellows Secretary for almost 30 years. He played a pivotal role in the government's formation of the National Insurance Scheme and was honoured with an OBE in 1946 by King George VI for services to his country. The Fund was set up by the Oddfellows in his honour, enabled by an initial donation from his estate.
Would you like to donate to the HA Andrews Memorial Fund?
Thank you for any financial support you can give. Cheques can be sent, made payable to 'The Oddfellows', to the HA Andrews Memorial Fund c/o The Oddfellows, Oddfellows House, 184-186 Deansgate, Manchester M3 3WB.
Nominations
If you are a member and would like to suggest a recipient for future HA Andrews Memorial Fund support, please speak with your Branch Secretary. Nominations will be open from spring 2021 for 2022 funding.