Survey: Friendships and the pandemic
Updated: 27 Sep 2021
The pandemic prevented many of us from being with one another. We were keen to find out if being kept apart brought us closer together, and if the past 18 months has changed how we value our friendships. We asked 2,000 over 60s in the UK to tell us their thoughts.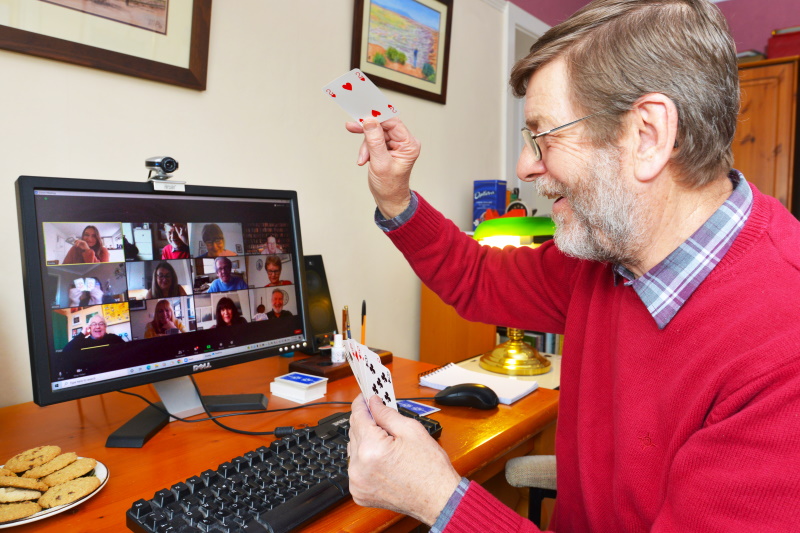 Good friends are among the most important people in their life
Over two thirds (70%) of those aged 60 and over say good friends are among the most important people in their life.
Over half (56%) reported that the pandemic has made them value friendships more than ever. While a third (34%) reported they felt loneliness during lockdown.
One in 10 (12%) have reignited a friendship that was once lost during the pandemic. While over a third (37%) regret not maintaining relationships that have fizzled out.
Despite respondents reporting that the pandemic has made them value friendships more than ever, only a quarter (27%) said that lockdown has bought them closer to their friends and a fifth (22%) have struggled to maintain friendships during lockdowns over the last year.

Having a coffee or drink with friends was the most missed friendship activity for those aged 60+
Throughout the pandemic, the activities that those aged 60 and over have missed doing with their friends included going for coffee or a drink (46%), going for a meal (43%) and going round to their friend's house or hosting them at their own home (39%).
Mixed emotions on returning to socialising in person
When it comes to society returning to life without restrictions, a third (33%) feel nervous about returning to in-person social settings. Over a third (36%) are going to take their time before socialising in person again. While a similar proportion (31%) are excited to reconnect with old friends, 17% are nervous or anxious about meeting new people.
Harder to make friends in later life
Over two fifths (44%) said they find it harder to make new friends now compared to when they were younger. On the other hand, a fifth (22%) have made new friends in their own neighbourhood as a result of the pandemic.

Counting their closest friends on one hand
On average, those aged 60 and over have three close friends, with 27% having five or more. Those aged 70-79 have the most close friends, with four on average, and 30% having five or more.
The top 10 list of friendship traits
Honesty (45%) is considered the most important trait in a friend to those over 60. This is followed by trust (43%), loyalty (35%), being dependable (33%) and having a sense of humour (31%).
The top ten list of friendship traits includes:
Honesty – 45%
Trust – 43%
Loyalty – 35%
Dependable – 33%
Sense of humour – 31%
Kindness – 23%
Shared interests – 21%
Respect – 17%
No judgement – 17%
Understanding the current mood
Reflecting on the findings, CEO of the Oddfellows, Jane Nelson, said: "We're a Society who fosters friendship because we know that if you have a good, supportive network of friends around you, it will make a big difference to your happiness.
"The more insight into how we can best provide the right backdrops and support to enable friendships to flourish in the UK, then the better.
"These findings certainly improve our understanding on where we are right now regarding socialising in person again, and to read the the current mood around how we regard some of our closest and most meaningful relationships."
About the survey
Findings are a result of research carried out by strategic insight agency Opinium on behalf of the Oddfellows based on a survey of 2,000 adults aged 60 and over in the UK. The research was undertaken 3-6 August 2021.