Friendship is here to stay
Updated: 01 Oct 2020
Not even a worldwide pandemic could stop the Oddfellows' Friendship Month celebrations. Through a mix of online and face-to-face public events, our Branches truly showed the world how we can continue to connect, no matter what life throws our way.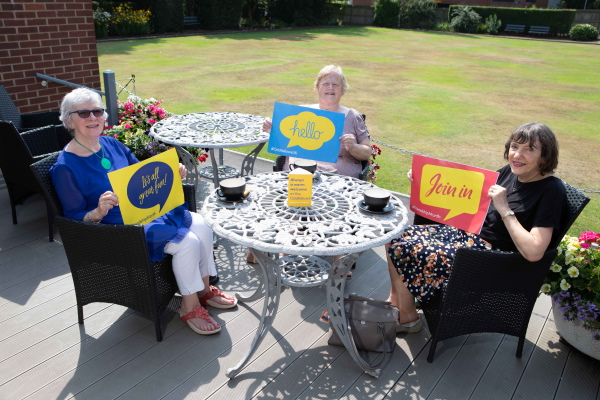 Birmingham Oddfellows kicked off Friendship Month with an outdoor coffee morning.
Embracing change
With all that's been going on in 2020, we knew that Friendship Month was going to look very different from previous years. We couldn't plan our usual big gatherings, shake hands with visitors or even hug our friends. However, friends get you through difficult times and this needed to be acknowledged. So we simply adapted our usual campaign plans and staged Friendship Month 2.0.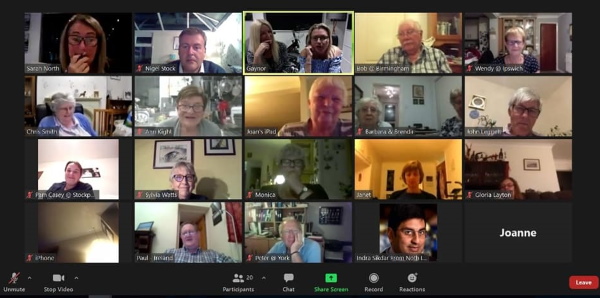 Manchester, Stockport and Glossop Oddfellows rubbed shoulders with the stars as they enjoyed an online Q&A with Heartbeat star Tricia Penrose, and tennis pro, author and model Gaynor Morgan.
A huge team effort
Our 121 branches rallied together and shared knowledge and ideas about the types of face-to-face events they could safely host, and they got stuck into learning how to 'Zoom'. Our Friendship Month calendar was once again jam-packed with get-togethers happening all across the country.
For the first time ever, we hosted four national online open days, where members and guests could discover more about the different benefits membership has to offer, as well as uncovering a little bit of our history.
In addition to this, walks, coffee mornings, quizzes, sing-a-longs and photography competitions all launched on 1 September, with the message that staying connected with friends, through the good times and bad, is not only important, but it creates a strong network of kindness and support.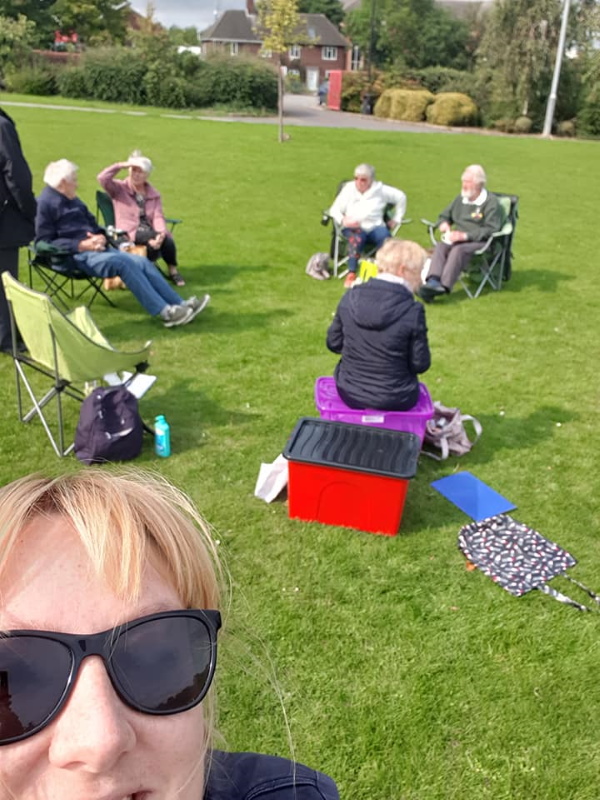 Derbyshire Peak's social organiser, Toni, snaps a selfie during their socially-distanced picnic in the park.

Ipswich Oddfellows marked Friendship Month and the launch of their local Friendly Bench by braving the weather and catching up over a brew.
Meeting safely
Halfway through Friendship Month, the government announced the "rule of six", and our teams acted quickly to ensure that their coffee mornings could have staggered arrival times, or checked that the venues they'd booked could accommodate for the new rules.
At no point did our Branches consider giving up, as we continue to respond to a huge demand for meeting up in person. With the potential of a second lockdown front of everybody's minds, we're keen to ensure everyone can continue to connect with like-minded people, whether it's over a video call, or safely in person over a cup of coffee or walk.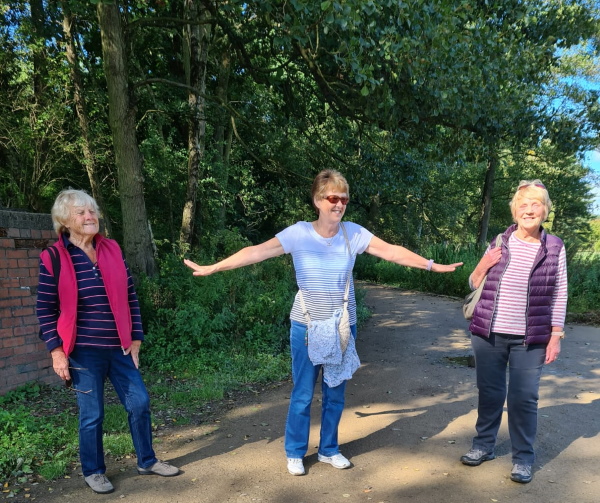 Stay back! Leeds Oddfellows enjoy a laugh and some warm weather on a socially-distanced walk in the park.
Friendship and support year-round
A huge thank you to everyone who made Friendship Month 2020 one to remember, and a big welcome to any new members or guests who joined us at an event.
If you missed out on Friendship Month this year, don't worry. There are still lots of events happening across the country and everyone is always welcome. Search for an event that's happening near to you by using our Events Finder. Alternatively, contact our Membership team  or use our Branch Finder to find out where your nearest Oddfellows friendship group is based.
To see more photos from Friendship Month and to keep up to date with future events, Society news and more on social media, find us on Facebook and Twitter.