Welcoming William, our new Grand Master
We say a huge hello and welcome to our new Grand Master (Society Chairman) for 2018/19, William (Bill) Henchliff. We stole five minutes from his now VERY busy diary to learn a little more about him…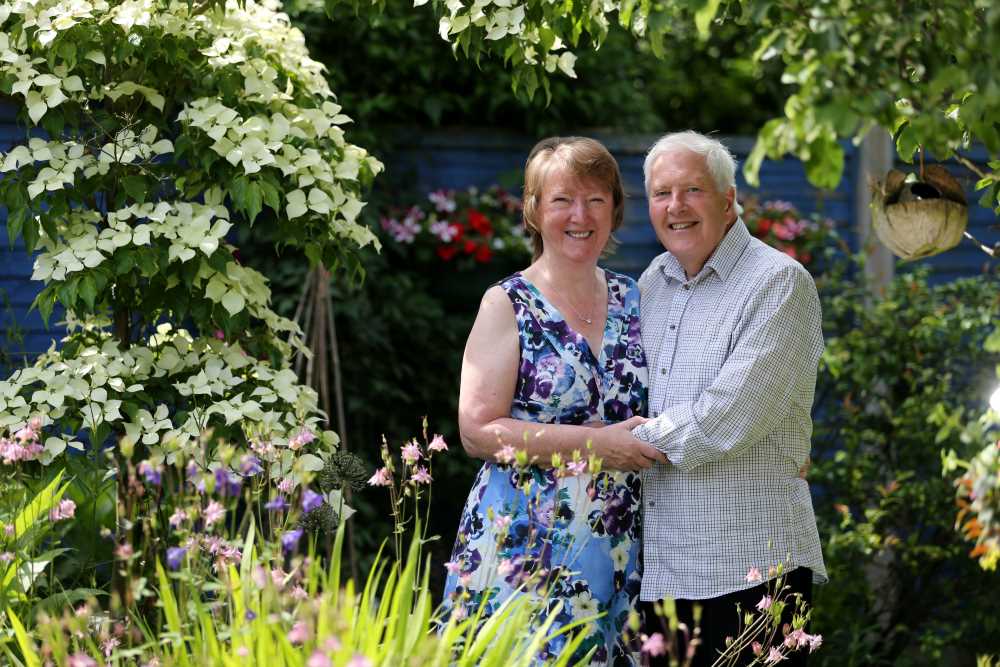 Margaret and Bill Henchliff, members of Derby District
So, how and when where you first introduced to the Oddfellows?
I was introduced to the Oddfellows in 1989 by two friends of mine in Derby. I attended some social events and became involved in the Good Intent Lodge.
What is the most important issue you look to influence during your time in office?
As with most past Grand Masters, I would like to encourage recruitment and retention of Members. It is crucial that we remain positive in our recruitment.
What keeps you busy (or amused) outside Society engagements?
Margaret, my wife, and I go walking most weeks. We love being out in the countryside, except when we encounter cows with their calves, which can be a bit daunting.
What's the most important piece of advice you've been given by past post holders about becoming Grand Master?
Enjoy your year in Office because it goes so quickly.
What are your first official engagements?
My first official engagement was to attend the Midland Group Conference Reunion night on the Thursday after our annual conference. The next engagement was to attend the Foresters Friendly Society High Court in Torquay in June.
If someone was thinking of joining the Oddfellows, what would you say to them?
The Oddfellows is a fantastic Society with its members at the heart of everything we do. There are social events to attend and you can be involved as little or as much as you like and, if and when you have problems, we are here to support you wherever we can.
Other than being appointed Grand Master (obviously), what was your 2018 annual conference highlight?
The highlight of the Conference for me was the acceptance of the Governance Clause, which helps us to shape our future strategic direction.
What motto do you live your life by?
Treat people as you would wish to be treated yourself.
We couldn't agree more with you on that last one, Bill. On behalf of the Society, we wish you a very happy and productive year in office.