Wasted medicines
Did you know unused medicines cost the NHS £300 million every year? Stay on top of your prescription with our top tips.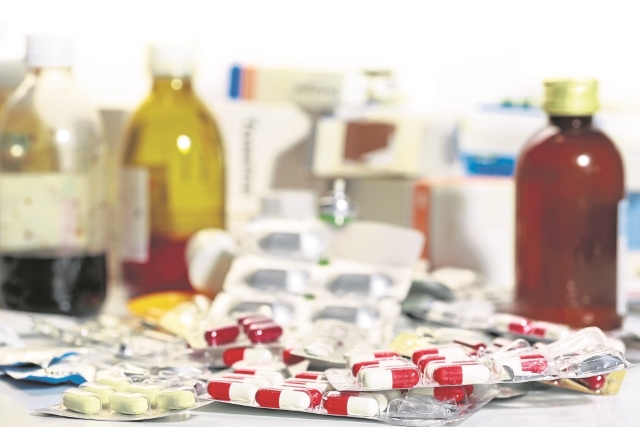 A report commissioned by the Department of Health estimates that unused medicines cost the NHS around £300 million every year, with an estimated £110m returned to pharmacies, £90m lying about unused in homes and some £50m disposed of by care homes.
These startling figures don't take into account the cost to patients' health if medicines are not being correctly taken.
If medicine is left unused, this could lead to worsening symptoms and extra treatments that could have been avoided.
The reasons why patients don't take all their medication can vary. Some people may be unable to read the label if the print is too small, others are concerned about the impact of side effects or do not think the medication is alleviating their health condition, whilst others may simply forget.
What's more, audits have shown that around half of all the medication returned had not even been opened, meaning patients are either ordering or being prescribed medication that they don't even start to use.
By reducing the amount of medicines being wasted each year, the available funding for other important health services could be increased. For example, the savings made from unused prescription medicines could fund*
80,906 hip replacements
101,351 knee replacements
19,799 drug treatment courses for breast cancer
11,778 community nurses
300,000 drug treatment courses for Alzheimer's
What you can do to help
Let your GP or Pharmacist know if you've stopped taking any of your medicines
Discuss your medication with your GP or Pharmacist on a regular basis
Think carefully before ticking all the boxes on your repeat prescription forms and only tick those you actually need. If you need the medicine in the future, you can still request it
If you need to go into hospital, please remember to take all your medicines with you in a clearly marked bag
Remember that your medicines are prescribed only for you; it's not safe to share them with anyone else
Even if you never open them, once medicines have left the Pharmacy, they cannot be recycled or used by anyone else
Take your unused medicines to the Pharmacy for safe disposal
NEVER dispose of your unused or unwanted medicines down the toilet
If your medicines change - return your old medicines to the pharmacy to avoid mixing them up with your new medicines
Don't stockpile medication - it is a safety risk for children and others who might take them
And finally, always store medicines in an appropriate place out of reach of children
How do you stay on top of your medicines and prescriptions? Email the Editor to share your tips
*Based on average costs
The full report, titled Evaluation of the Scale, Causes and Costs of Waste Medicines can be downloaded at http://discovery.ucl.ac.uk/1350234