Vaccine consent, scams and trusted information
Updated: 05 Feb 2021
Our Care and Welfare team shares some vaccination-related advice on issues such as spotting scams, vaccination consent and trusted sources of information.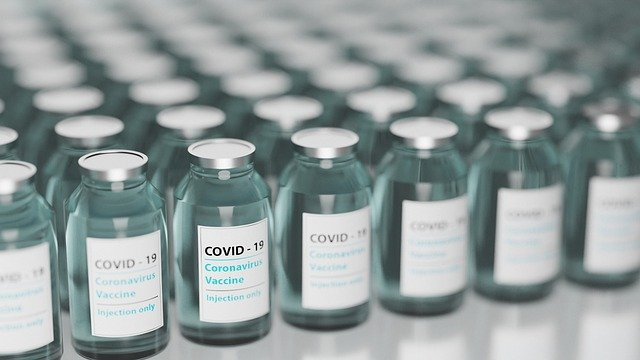 Stay vigilant to scams
The COVID-19 vaccination programme for priority groups is well under way, but rolling it out to millions of people will take time. During this period, it is essential to be vigilant for scams offering fake NHS invitations to receive the vaccine. Many of the scams are health related, including fake products such as testing kits, emails asking for donations to the NHS and vaccine scams have also started happening now.
Consumer champion Which? has identified a fraudulent text message with a link to a very convincing fake NHS website asking for bank details to 'check identity'. There are also reports of automated calls giving a number to contact where callers are informed of a £50 charge for the vaccine.
There is so much misinformation out there and it can be hard to know what to believe.
Bear these questions in mind when thinking about whether or not information is likely to be reliable and trustworthy:
Is the information from a trusted news source that you are familiar with?
Are other trusted and reputable sources saying the same thing?
How up to date is the information?
The vaccine is only available on the NHS and it is free. It is offered by invitation only, usually a letter from your GP or the NHS, and is being administered at some GP surgeries, dedicated vaccine hubs, hospitals, some pharmacies and home visits for people who are housebound.
The vaccine is given as two doses. The gap between the two doses has been extended from three weeks to a maximum of 12 weeks. This is based on the advice of the UK medicines regulator, which says that the first dose offers good levels of protection for up to three months before a booster is needed.

Vaccination consent
Deciding whether to have the vaccine or not is a choice for those who are offered it. However, some people, such as those with conditions like dementia or a learning disability, may not be able to decide for themselves.
The Alzheimer's Society, a charity supporting those with dementia and their families, gives guidance which explains that if a person with dementia is able to make the decision for themselves, they can choose whether or not to have the vaccine. They just need to give informed consent to do so – the same as for any medical procedure.
A health professional should explain how the vaccine works, how it can keep them well, and any risks such as side-effects. This discussion should be tailored to the person as much as possible, such as talking to them at their most alert time of day, and should take into account how quickly and reliably they are able to process the information.
If there is doubt about someone's mental capacity this needs to be assessed by an appropriate person, often their GP.
If a person does not have mental capacity to make the decision themselves then a 'best interests' decision about the vaccination must be made on their behalf, although they should still be involved as much as they can.
If the person has appointed an attorney for health and welfare, the attorney should discuss things with the professionals but ultimately it is the attorney's decision. Otherwise, the decision will be made by health professionals in consultation with those closest to the person and those that know them best.
The 'best interests' decision must take into account the person's past and present wishes and feelings. For example, have they held strong views against vaccines? There may be indirect benefits to the person from vaccination, such as the possible relaxation of visitor contact which might also be relevant when considering a person's best interests.
Where similar issues have arisen over coronavirus testing, legal opinion in most cases has so far been that it is in the person's best interests to have a test.
Government guidance on testing for someone without mental capacity aligns with this. It seems likely the same will apply for vaccination, but an individual approach is still needed.
Useful links
Age UK, for information about the vaccine, call 0800 678 1602 or visit www.ageuk.org.uk/information-advice/coronavirus/coronavirus-guidance/coronavirus-vaccine 
Alzheimer's Society, for information on vaccination consent, call 0333 150 3456 or visit www.alzheimers.org.uk/get-support/coronavirus/consent-vaccine-covid-19-vaccination

Government COVID-19 vaccination guide for older people, visit www.gov.uk/government/publications/covid-19-vaccination-guide-for-older-adults
Medicines and Healthcare Regulatory Agency, to report concerns about fake medical products or suspected vaccine side effects, visit https://coronavirus-yellowcard.mhra.gov.uk