Unleash your creativity
If you've not picked up a pencil in years a blank page can be one of the most daunting barriers. Have you considered starting a visual diary?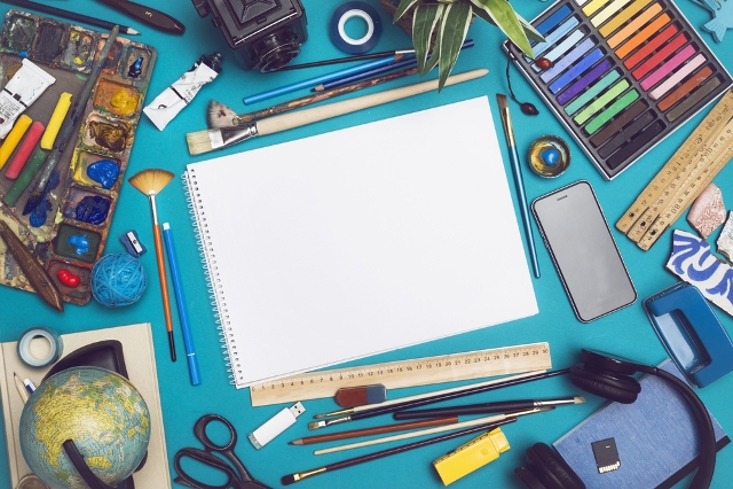 Starting a visual diary, drawing journal or scrapbook can help by gathering all your ideas in one place. It's also a great space to experiment, try new techniques and really explore what it is that inspires you.
Here's our top tips to get you started:
1. Carry it with you
To really get the creative juices flowing it helps to carry your sketchbook around with you, or if that's too cumbersome, some paper and pencil in a pocket. That way you can jot down inspiration as it comes to you. It can also prompt you to look at the world from new perspectives, with an artist's eye.
2. Get social
Scrapbooks don't have to be just a personal thing. Why not get together with friends and be inspired together. Group drawing activities like collaborative big pictures and taking turns to draw each other can often unlock new ideas, not to mention great conversation.
3. Get messy!
Perfectionism and being afraid of making a 'mistake' can be the enemy of creativity. To free your mind, experiment with different techniques and ideas. Close your eyes, draw with your toes – even if it doesn't start off beautiful, by throwing convention out of the window you can create something unique.
If you're a budding artist or maybe just enjoy a good doodle, we'd love to see your artwork. Email editor@oddfellowstimes.com with your name and a photo and brief explanation of the inspiration behind your piece.