Toys to spread joy - charity donation
Staff at the Oddfellows and Unity Mutual have been getting into the festive spirit by holding a toy collection for Manchester-based children's charity, Wood Street Mission.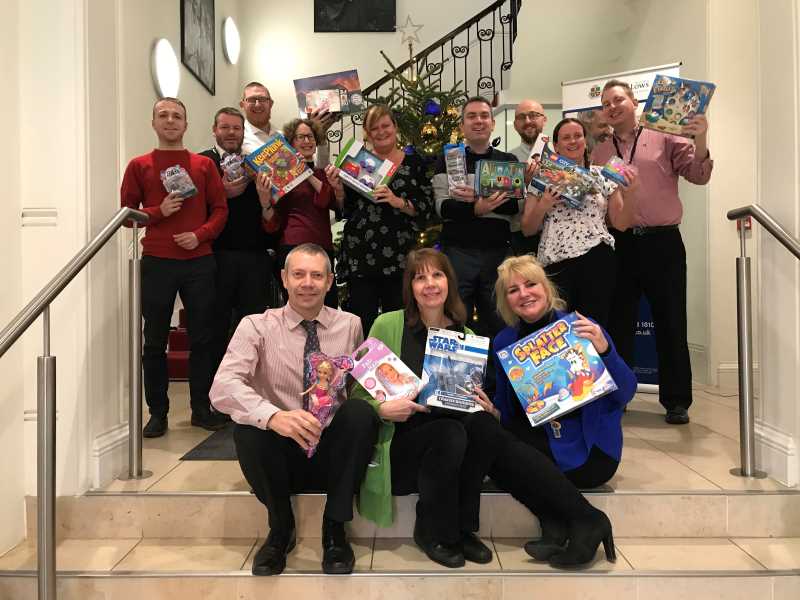 Since 1869, Wood Street Mission (www.woodstreetmission.org.uk) has been helping local families living on a low income meet their children's day-to-day needs with clothes, toys and books to improve their wellbeing and development.
In the run up to the festive season, the charity holds a toy appeal for children aged 0 to 14 with the aim of giving those from struggling families a Christmas to remember.
Dozens of toys, including board games, Lego, action figures, dolls and crafting kits have been donated.
Helen Ahmed-Omar, who coordinated the collection on behalf of the Society, said: "The Wood Street Mission Christmas Appeal has been a great way of bringing the whole office together to give less fortunate children the Christmas they deserve. It's a small gesture that makes a big difference to the children and their parents, especially at this time of year. This was the best year to date for donations and we're so pleased to be able to be part of such a fantastic appeal."
Society CEO, Jane Nelson (pictured back centre), added: "We've a long-standing history of helping people and the Wood Street Mission Christmas Appeal is the perfect way to help those less fortunate within the community.
"We have offered care and support in times of need for the last 200 years and will continue to do so for generations to come. We want to thank Wood Street Mission for letting us be part of the appeal and hope the children have a wonderful Christmas playing with all their new toys."
For more information on the Wood Street Mission or to make a donation visit their website at www.woodstreetmission.org.uk or call 0161 834 3140.