Touring brass band to perform free concert at Southport Theatre
Oddfellows Brass will perform a mixture of show tunes, family favourite film scores and old favourites.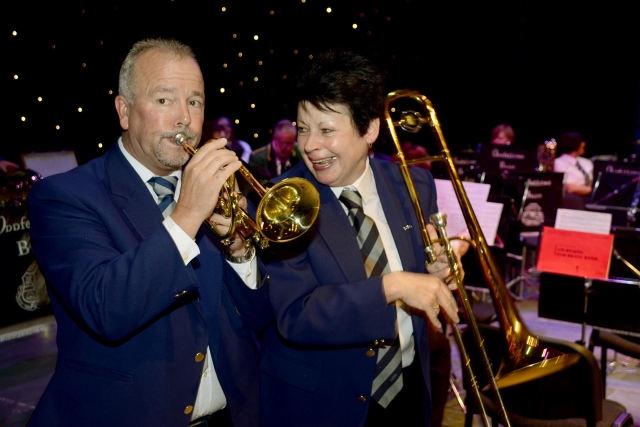 If you're looking for things to do in the Southport area this weekend, critically-acclaimed touring brass band Oddfellows Brass is inviting residents to toe-tap and sing-along at their free afternoon concert.
Held on Sunday 28 May at Southport Theatre on The Promenade from 3-5pm. (PR9 0DZ), the award-winning band will be performing a varied programme of toe-tapping show tunes, family-favourite film scores and old favourites. Entry is free on a first come, first served basis.
"If you've never experienced a live brass band before, you really are in for a treat," said Rob Boulter, the band's founder and Musical Director of 36 years.
"From the soaring high notes of the cornet, to the deep rotund sound of our tubas and euphoniums – our 27-piece full complement produces a rich, yet mellow sound which is unique live. And with Southport Theatre's amazing acoustics, we expect the sound vibrations to be powerful enough to feel the music through your diaphragm!"
The upbeat, mixed-age band, based in Markfield, Leicestershire, has made steady progress in National Brass Band rankings, qualifying for the National Finals on six occasions, including a performance at London's Royal Albert Hall. They have also embarked on several international and European tours.
Sponsored by the Oddfellows friendly society, the band are in town to celebrate the Society's Annual Conference, taking place in the last week in May at the Southport Theatre and Convention Centre.
With over 314,000 members across 126 Branches nationwide, including around 800 across Ormskirk and Southport, this is the Society's eighth visit to the town.
Through friendship and social events, the Oddfellows help their members get more enjoyment out of life, and offer care, advice and support in times of need. Locally, members regularly get together to enjoy social events such as talks and trips out, lunches, craft sessions and coffee mornings.
To find out more about upcoming events or how to become a member, an information stand will be available during the day in the Promenade Foyer from Monday 29 to Wednesday 31 May. Alternatively call Membership on 0800 028 1810 or email events@oddfellows.co.uk.