Three fitness apps that will help you kick start a healthier New Year
We're all guilty of over-indulging during Christmas and New Year. However, with a bit of motivation, combined with a smartphone and some great free fitness apps, shifting those extra seasonal pounds and getting fit just got a whole lot easier.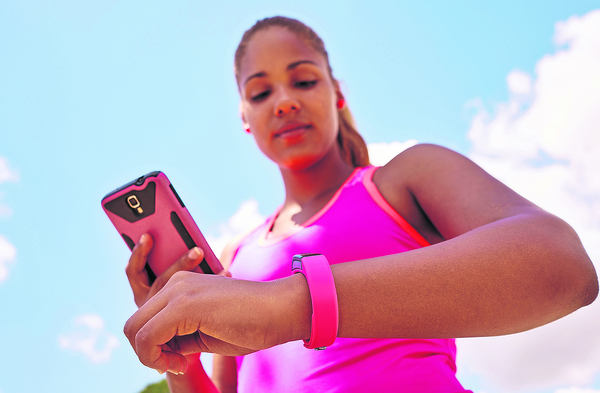 Here are a selection of popular fitness apps.
1. My Fitness Pal
Considered by many to be the ultimate fitness app, My Fitness Pal is a one-stop shop for tracking calories and logging all exercise activities. It has more than 6 million foods in its database and a barcode scanner to quickly upload food item information. It offers the latest exercise and dieting tips, and also includes a handy recipe importer to help you choose and cook food that is healthier.
The really great thing about this app is that it can be linked to lots of other apps and devices including the Apple Watch and Fitbit wireless activity trackers. My Fitness Pal also has a great social element, enabling you to connect to social networks like Facebook.
Free for iOS and Android.
2. Pocket Yoga
Whether you want to stretch, tone, strengthen, or just warm-up your muscles, this is the app for you. The beauty of it is you can do the exercises in the comfort of your own home. Pocket Yoga has both visual and audio guides and the exercise routines are easy to customise and tailor to your level of expertise, from beginners to experts.
The app has a very detailed and comprehensive pose guide which lets you see your heart rate and calories burned. You can also track and share your progress with your friends via social media.
A really nice touch is the Sanskrit translation and ability to change the background environment so you can disconnect from everyday life and focus on achieving your goals.
Free for iOS and Android.
3. Johnson & Johnson Official
7-Minute Workout When every minute counts in the busy New Year it is so easy to lose the motivation to get back in shape. If this sounds familiar, the Johnson & Johnson Official 7-Minute Workout is the perfect app to help you get the most out of every minute. It is fast, simple to use, and science-based. There are 72 exercises and 22 additional workouts, which can be customised to create more than 1,000 variations.
If you have a hectic schedule and want to stay in shape this is a must-have app.
Free for iOS and Android.
Have you tried any great fitness apps? Let us know by emailing: news@oddfellows.co.uk.