Taking care of your mobile tech
If you own a smartphone or tablet, the chances are you'd like to protect an investment which can cost hundreds of pounds. We offer some handy tips on looking after your mobile tech.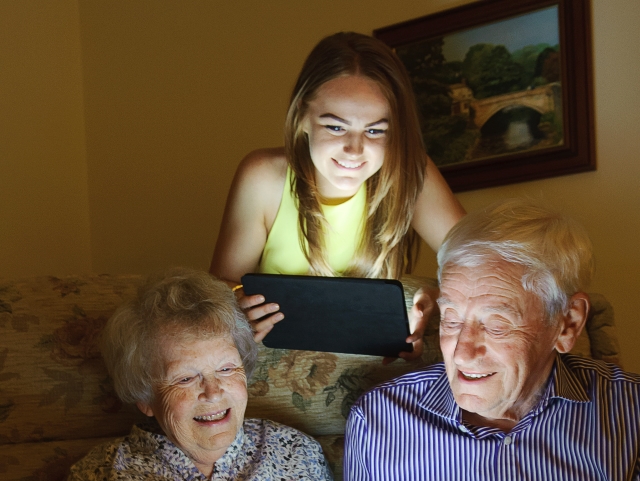 Protection from physical damage
Without doubt, the biggest threat to your mobile device comes from physical damage. We've all heard horror stories about people who have dropped their smartphone in the toilet or their tablet onto a hard surface leading to obvious and devastating consequences.
Thankfully, protecting your device from scratches, dents, drops and even immersion in water is usually straightforward.
There's an enormous array of cases and screen protectors on the market to suit your tastes, your budget and even how clumsy you are!
Your choices range from simple, slimline cases to folio or wallet style cases and even ultra-rugged cases designed to military specifications.
Which type you choose ultimately depends on how much protection you'd like to enjoy but there tends to be a trade-off between the level of protection offered and the amount of bulk and weight a case will add to your device.
Protection from loss and theft
It's not difficult to lose or misplace your smartphone or tablet, especially as devices get smaller and slimmer.
To help increase the chances of you being reunited with your lost device, the vast majority of smartphones and tablets have a tracking capability which allows you to view their location but you need to ensure this functionality is enabled first.
On devices made by Apple (IOS devices), this functionality is called 'Find My iPhone' (regardless of whether it's on iPhone or iPad).
Android devices (devices made by manufacturers other than Apple) and Windows devices have similar functionality.
Regardless of the type of smartphone or tablet, you can usually set this tracking capability up through the settings menu of the device in question.
Protecting your devices from theft entails following the same common sense precautions as you would with any other valuable possession.
It's also important to ensure your devices are protected by a password or PIN so that if they are stolen people cannot access sensitive information such as addresses (email and physical), passwords, photos and even credit card details if you have them stored.
Protection from virtual threats
Viruses affecting smartphones and tablets are currently very rare. That said however, threats from cyber criminals continue to evolve all the time and so there's no room for complacency.
To stay safe from virtual threats, it pays to be careful about what you open and download. When choosing apps for your mobile device, always download them from reputable sources such as the Apple App Store or the Google Play Store.
Also be wary of opening attachments on both emails and multi-media text messages which come from people you are not familiar with.
And finally, make sure you keep your devices updated, downloading and installing updates as your device manufacturer makes them available.
How do you protect your devices? Email news@oddfellows.co.uk to share your top tips.