Support with hearing and sight loss
Updated: 15 Dec 2020
Hearing and sight loss can affect people of all ages, but as we get older we are increasingly likely to experience this, resulting in significant practical, financial and emotional impact.

Medical help for hearing loss
Charity Action on Hearing Loss has confirmed there are 11 million people with hearing loss in the UK – around one in six of us. More than 40% of people over 50 years old have hearing loss, rising to 71% of those over the age of 70. Hearing loss can be temporary or permanent and usually comes on gradually.
If you have concerns about hearing problems, it is best to see your GP who will ask about your symptoms, look inside your ears using a small handheld torch with a magnifying lens and do some simple hearing tests. If needed, the GP can refer you to a specialist for further tests which are free on the NHS. It can take a few weeks to see a specialist, so another option is to contact a large pharmacy or optician, some of which offer free tests.
If your hearing assessment shows that a hearing aid will be helpful, then you are eligible for one free on the NHS. Hearing aids prescribed through the NHS are usually digital, 'behind the ear' models. Most people find NHS hearing aids very helpful, but not all types of aids are available. It is a good idea to try a free NHS aid to see if it suits you, before thinking about buying one.
Medical help for sight loss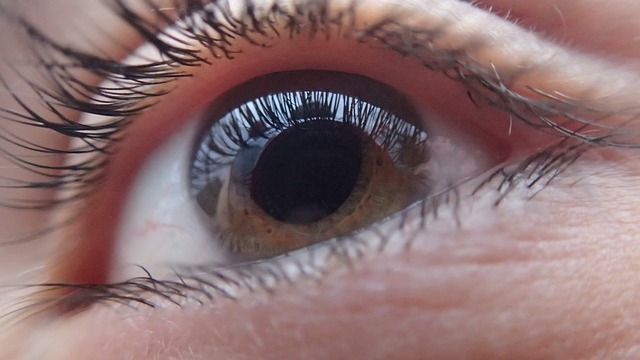 Information from sight loss charity, RNIB, confirms the main causes of sight loss in adults are age-related macular degeneration, glaucoma, cataracts and diabetic retinopathy. One in five people over 75 are living with sight loss rising to one in two people over the age of 90. Currently, more than two million people in the UK are living with sight loss that is severe enough to have a significant impact on their daily lives.
The best way to make sure your eyes are healthy is to have them regularly tested. The NHS recommends having a test done every two years. A free NHS sight test is available for some people including those aged 60 or over, people diagnosed with diabetes or glaucoma, registered as partially sighted or blind or receiving certain means tested welfare benefits. If the sight test indicates there are any concerns or abnormalities, a referral will be made to your GP or a hospital eye clinic for further investigations.
When someone's sight can't be corrected with glasses, contact lenses or any medical or surgical treatment, this is known as 'low vision', and it is more common in older people with age-related conditions. There are low vision clinics across the UK, although the provision is variable. Clinics may be based in a local hospital, opticians' practices or in a resource centre run by a sight loss charity. A good low vision clinic will provide a range of equipment including magnifiers in a variety of shapes including those with built in illumination. Each clinic should have an Eye Clinic Liaison Officer whose role is to help the person to understand the impact of a diagnosis and access practical, financial and emotional support if it's needed.
Practical support
Each local council's adult social care service (social services department) has a sensory service, offering a range of support to local people and their carers, including:
An assessment of needs caused by hearing and/or sight loss
Aids and equipment to cope with sensory loss
Rehabilitation programmes and mobility training to give a person with sensory loss the confidence and skills to live independently
A social care needs assessment and carers' assessment
Support to access welfare benefits, debt and housing advice
Information about organisations, support groups, services and concessions.

Financial support
People with hearing and/or sight loss may qualify for a range of welfare benefits and concessions including:
Attendance Allowance and Pension Credit (for older people), Personal Independence Payment and Universal Credit (for working age people), Disability Living Allowance (for children) and Carers Allowance (for unpaid carers).
Travel concessions such as Disabled Person's Railcard, Blue Badge car parking scheme, concessionary bus pass and local community transport schemes such as Dial-a-Ride.
Leisure concessions such as Cinema Exhibitor's Association Card which usually qualifies your carer to a free cinema ticket to accompany you. Most museums, galleries, theatres and concert venues offer discounted entry for disabled people.
Useful links:
Action on Hearing Loss, for information on a range of subjects relating to hearing loss call 0808 808 0123 or online at www.actiononhearingloss.org.uk
RNIB, for advice and signposting to sight loss services and support call the Helpline on 0303 123 9999 (option 3) or online at www.rnib.org.uk
For local council services, look online at www.gov.uk/find-local-council
Oddfellows Citizens Advice Line, please contact our membership team on 0800 028 1810 or get more information for our Members' Area.
DISCLAIMER: Links to third-party sites do not constitute an endorsement by the Oddfellows and use of the advertised products and services is entirely at your risk. The Oddfellows does not accept any liability or responsibility for any third party material on other websites.