Support for mental health problems
Most people know someone who has experienced a mental health problem. It can happen to anyone, at any time. It is also likely that, with the right combination of self-care, treatment and support that works for them, people will get better.
There is a long-standing stigma associated with mental health problems, which has led to discrimination and misunderstanding about what different diagnoses mean. These attitudes can be reinforced by the negative way that mental health is portrayed on TV, films and by the media.
As a result, individuals, families and wider society often approach mental health issues with secrecy, shame and denial. However, following recent interviews in which well-known people have spoken about their experiences, there has been a move towards more openness about their causes and impact as well as the need for funding of appropriate services.
Mental health issues can affect the way a person thinks, feels and behaves, they range from common problems such as depression and anxiety to rarer problems such as schizophrenia and bipolar disorder.
Experiencing a mental health problem is often upsetting and frightening, particularly at first. Some people feel that it is a sign of weakness, and may be scared of being seen as 'mad' by other people in their life, or be afraid of being locked up in an institution. Negative attitudes towards people experiencing mental health problems can increase their distress and sense of isolation.
Approximately one in four people in the UK will experience a mental health problem each year.

In England, one in six people report experiencing a common mental health problem such as anxiety and depression in any given week.

Two-thirds of people with common mental health problems are not receiving any treatment or support.
Signs and Symptoms
Most people know someone who has experienced a mental health problem. It can happen to anyone, at any time. It is also likely that, with the right combination of self-care, treatment and support that works for them, people will get better.
Most people experiencing a mental health issue will speak to friends and family before they speak to a health professional. Friends and family are often well placed to spot changes in behaviour that indicate someone may be having more than just a 'down day'. Some common signs and symptoms of conditions such as depression and anxiety include:
Avoiding social events and activities that the person usually enjoys.

Finding it hard to think or speak clearly and lack of concentration.

Using more tobacco, alcohol or other drugs than usual.

Difficulty sleeping or sleeping too much.

No appetite and losing weight, or eating too much and gaining weight.

Moving very slowly or being restless or agitated.

Losing interest in sex.

Self-harming or suicidal behaviour.
Seeking help
Asking for help is a really important step towards getting and staying well, but it can be hard to know how to start or where to turn to. Family and friends have an important role to play in supporting and encouraging people to seek help. Remember, it is always ok to seek help – even if someone is unsure whether they are experiencing a specific mental health problem.
The best way to start is by talking to your GP. It can be hard to know what to say to the doctor, especially for people who are not feeling well – try to be honest and open when describing feelings over the past few months or weeks and anything that has changed. Do not worry that the problem is too small or unimportant, everyone deserves help and your GP is there to give that support. The doctor can make a diagnosis and offer support and treatments, including medication and talking therapies such as counselling or cognitive behavioural therapy. The GP can also make a referral to a specialist service if needed
Support from the Oddfellows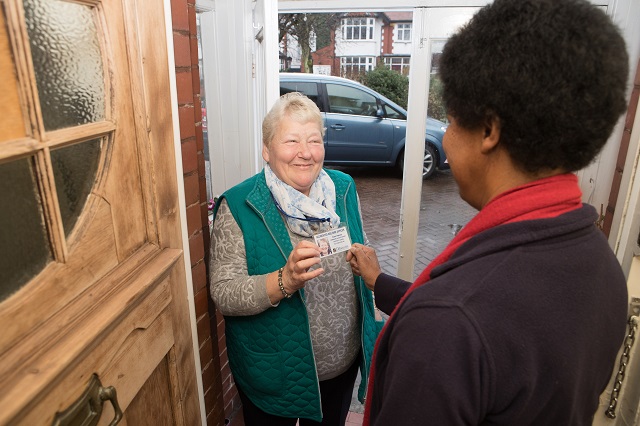 As well as local Care and Welfare support for members, our Convalescence, Care and Carer's Respite benefit are there to help when needed:
After a period of treatment in hospital

Following a period of illness or worsening

of a chronic medical condition

After an accident or bereavement

For the main carer of someone who needs

on-going support arising from long term illness.
The Oddfellows also offers members year-round information, advice, signposting and support through our Care and Welfare Helpline and Oddfellows Citizens Advice Line.
Useful links
Samaritans

- for confidential, emotional support, whatever the circumstances, 24 hours a day,

365 days a year. Call them on

116 123

or email

jo@samaritans.org
Mind

– call the Infoline on

0300 123 3393

or visit the website,

www.mind.org.uk
Rethink Mental Illness

– call the Advice and Information Service on

0300 5000 927

or visit the website,

www.rethink.org
NHS Choices

– for information about mental health conditions visit the website,

www.nhs.uk

and search for mental health.
Links to third-party sites do not constitute an endorsement by the Oddfellows and use of the advertised products and services is entirely at your risk. The Oddfellows does not accept any liability or responsibility for any third party material on other websites.