Seasonal savings for your home
Check out the latest Oddfellows Extra offers - designed to help you save big on life's little extras and necessities.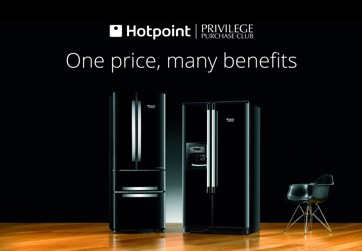 Exclusive offers on home appliances
If your white goods are no longer the right goods, browse exclusive offers on home appliances by Hotpoint, Whirlpool and Indesit.*
25% discount on home insurance
Enjoy 25% off your current insurer's home insurance renewal premium with Baxters Streetwise. Get an additional 5% no claims discount on your first renewal.* Alternatively, set up a reminder for when your renewal is due and you will be contacted nearer the time.
Six months of 2-4-1 dining – yours free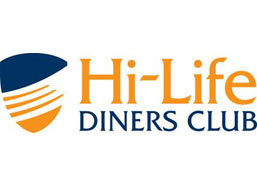 Tuck in to six months of two-for-one dining at thousands of restaurants across the UK. The Hi-Life Platinum Card – worth £42.50 – gives you six months of exclusive foodie heaven. And it's yours for the sumptuous price of… free!*
10% saving on National Trust Gift cards*

Treat your loved ones to days out, country cottage breaks, a spot of lunch, cream teas, shopping trips, and entry to special places with a National Trust gift card.
Does Oddfellows Extra get a thumbs up from you?
We'd love to find out what our members think about Oddfellows Extra, its deals and your experience redeeming the offers. Drop us a line at news@oddfellows.co.uk.
To find out more about these and other available offers, sign in to the Members' Area and go to the Oddfellows Extra page.
Life, Associate or Widow member?
Add Oddfellows Extra to your membership for £10 per year. For details, call Membership on 0800 028 1810 or email membership@oddfellows.co.uk.
*Terms and conditions apply to all benefits. 
Offers and prices subject to change without notice. Insurance is subject to underwriting. Baxters – New customers only. Minimum acceptance age 27 years old. UK mainland only. The lowest premium that Baxters can provide after discount has been applied is £125. Baxters Streetwise is a division of W B Baxter Ltd authorised and regulated the Financial Conduct Authority, reference number 146480.
Oddfellows Extra is managed on behalf of the Oddfellows by Parliament Hill Ltd with the exception of the non-investment insurance benefits, where Parliament Hill manage these on behalf of Oddfellows Support Services Limited who are an Introducer
Appointed Representative of Parliament Hill Ltd, 127 Cheapside, London, EC2V 6BT who are authorised and regulated by the Financial Conduct Authority for non-investment insurance mediation only under registration number 308448. Details can be checked on the Financial Services register by visiting the FCA's website.
Neither the Oddfellows, Oddfellows Support Services nor Parliament Hill are part of the same group as the providers.