Saving for your retirement
With an ageing population, people are not only expected to work later in life, they are also expected to need more money if they are to maintain their standard of living into their retirement years.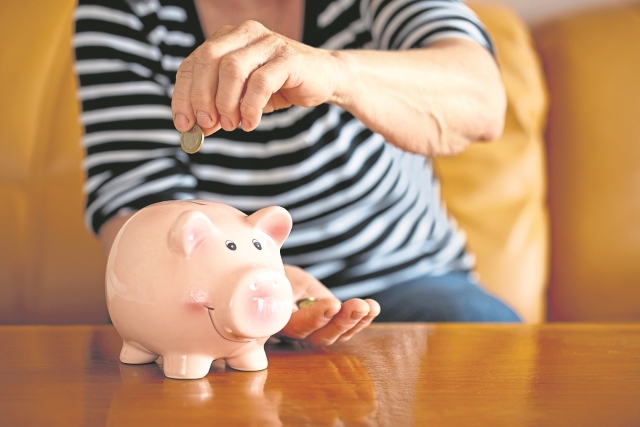 Statistics show that a man reaching 65 currently can expect to live, on average, another 18.5 years whilst a woman of the same age can expect to live a further 20.9 years.
The government has already announced changes in state pension age to cope with the growing elderly population in the country with state pension age for both men and women due to be standardised at age 67 by the year 2028.
This means that not only will people have to wait longer for their state pension to kick in, they will also have to take more responsibility for the planning of their income in retirement.
State pension is not enough to maintain today's standard of living for many people, and therefore contributing to your own retirement fund is the only solution if you don't want to see this decline when you retire.
What can I do about it?
The simple answer is that you need to save towards your retirement, and the earlier you start, the more money you will accrue by the time you are due to retire.
How much will I need?
This depends on how extravagant or otherwise your lifestyle is and whether you anticipate maintaining the same level of lifestyle when you are retired.
The first thing you should do is undertake a 'financial MOT' to see how healthy, or otherwise your finances currently are. To start with, list all your sources of income and then do the same with your expenditure. Then make a list of the various types of debt you have, your mortgage, any other loans you may have and your credit card bills.
Once you have done this you will then get a better idea of what your finances are actually like, and how much surplus income you have each month after all your bills and living expenses have been taken care of – this might well surprise you! It is from this surplus income that you will be able to save money towards your retirement.
You should then try and work out what your desired level of income in retirement would be. At this stage it is worth checking that you will be entitled to receive the full state pension – check this at www.gov.uk. If you have any private pensions it is also worthwhile getting a statement of what you can expect to receive when you retire. Add these two figures up (don't forget to account for any tax you will have to pay) and that is the level of income you can expect to receive each year – is this above or below your expectations?
If your predictions fall below what you feel you will need then the only option is to start saving to make up the shortfall. Clearly, the number of years left to retirement will determine how much, or how little you need to contribute each year to make up this shortfall.
Take advice
If this is a situation that you find yourself in then it is best for you to take independent financial advice on the most efficient ways to save for retirement. It will certainly pay to use the 'tax efficient' savings wrappers that are available to you such as ISAs, but you should also consider whether making voluntary contributions to your existing pension would be financially worth doing. If you don't have an independent financial adviser (IFA) then you can find one by visiting the Pension Advisory Service website at www.pensionsadvisoryservice.org.uk and searching for 'find an IFA.'