Run, Susan, run!
Celebrity selfie spot as Tunbridge Wells member Susan Leng runs into double Olympic Champion Dame Kelly Holmes.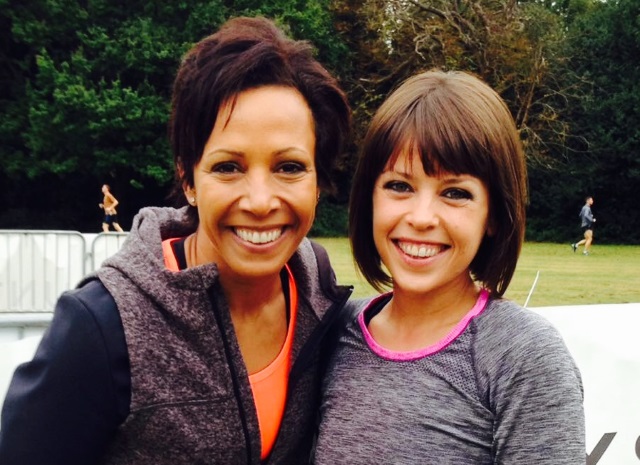 Congratulations to Susan Leng, member of Tunbridge Wells District, who recently completed a 10km charity run for local Hospice in the Weald with a very speedy time of 48 minutes.
Susan, who has been a keen runner for around18 months, finished an impressive sixth out of 255 female runners and was presented with her medal by double Olympic Champion Dame Kelly Holmes.
The Olympic legend was acting as official race starter for the hospice run which raised over £50,000 for care and support services for patients, carers and their families in West Kent and East Sussex.
"It was amazing to meet Dame Kelly Holmes, she's such an inspiration," Susan explained. "Although I was a bit hot and sweaty at the time, I couldn't resist asking her for a quick selfie!"
This latest medal is just one of Susan's sporting achievements for charity. Back in 2013 she completed an 80-mile off-road team bike ride from London to Brighton, fundraising for the Back Up Trust, which supports people adjusting to a spinal cord injury.
And that's not all, "I'm not done running yet," added Susan. "My next challenge is looking like the Tunbridge Wells half marathon in February when I will be fundraising for the local Nuffield Hospital."
Best of luck Susan!
Tunbridge Wells District Oddfellows have a full diary of social events including talks, quizzes and meals out in good company. To find out more and receive a copy of their Events Diary, call Phil on 01892 521945 or email philip.leng@oddfellows.co.uk.