Quick Guide to Dementia Support
Alzheimer's Society research found that dementia is one of the most feared and misunderstood health conditions. Often, the implications of living with dementia are either overestimated or underestimated and assumptions are made that it is not possible to live independently with the condition.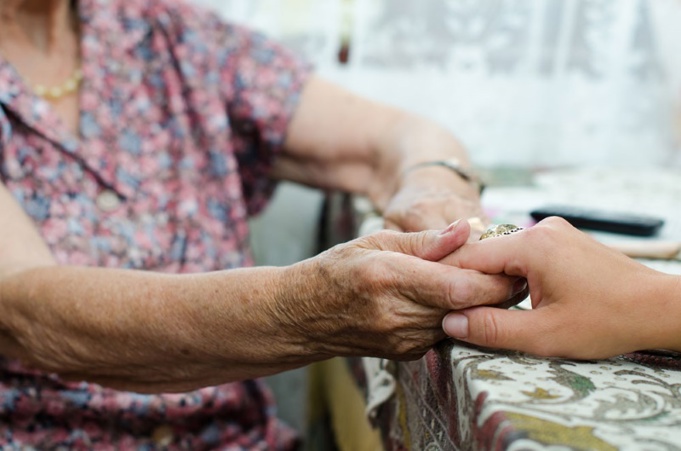 As a result, people often have to 'prove' that they need help or that, actually, they can still manage, with support. The practical and emotional impact of dementia on family members means they are likely to need support with their caring role.
In the UK there are around 850,000 people living with dementia, set to rise to over one million by 2021. The term dementia describes a set of symptoms, triggered by diseases of the brain, which cause a loss of brain functions. Some of the most common symptoms include memory loss, confusion, difficulties with speech and understanding. Often, the changes start at a low level but gradually get worse over time, eventually affecting a person's daily life.
Types of dementia include Alzheimer's, vascular dementia, dementia with Lewy bodies and mixed dementia. Dementia is not an inevitable part of ageing, but the biggest risk factor for dementia is age. So the older you are the more likely you are to develop the condition.
Diagnosis is the first step
If you, or someone you know, have concerns about issues with memory loss or confusion, the first point of contact is the GP who will carry out a screening assessment. Sometimes, a family member may have concerns about a loved one who is reluctant to go to their doctor. This can be a cause of considerable tension and stress between family members.
Firstly, try talking things through and offering support and reassurance. If that doesn't make a difference then a family member can raise their concerns with the doctor's practice. The GP will not breach patient confidentiality by discussing their patient's health with you. However, it is still possible to explain your concerns to the practice face to face, by telephone, email or letter.
If the GP's screening assessment indicates that further tests are needed, a referral will be made to the local memory assessment team. They will carry out a range of tests, make a diagnosis, discuss options (including medication for some forms of dementia), and signpost to support services.
Post-diagnosis support
Getting a dementia diagnosis can be a very worrying experience for the person with dementia and their family, especially knowing there is currently no cure. However, post-diagnosis support can help you to have a good life with dementia and enable family members with a caring role to get the help and support they need too.
How support is provided varies from area to area, however it is often delivered by a range of agencies working together locally, including the NHS, Mental Health Trust, local authority and the voluntary sector.
Often there will be a post-diagnosis course offered to the person with the condition and a family member, delivered through six to eight small group sessions held every week for a couple of hours. The course will cover the various effects a diagnosis of dementia can have on an individual and their family and gives people who are newly diagnosed the opportunity to meet others in a similar position, gain information and look at ways to cope better with the condition. Typically the course covers the diagnosis, memory strategies, communication, life story, carers support and what happens next.
What else helps?
Initiatives run by the Alzheimer's Society include:
• 'Singing for the Brain' - bringing people together in a friendly and stimulating activity.
• Dementia Cafés - a place to socialise, learn more and enjoy something new. By meeting in a dedicated space, people are able to feel safe and supported.
• Dementia friendly communities - a programme which encourages everyone to share responsibility for ensuring that people with dementia feel understood, valued and able to contribute to their community.
To find out if these services are in your area call the Alzheimer's Society's National Dementia Helpline on 0300 222 11 22 or visit www.alzheimers.org.uk/find-support-near-you.
Other organisations may run similar services in your area. The best way to find out is to contact your local council or visit their website and search for adult social care services. To find your local council, visit www.gov.uk/find-local-council and search using your postcode.
Useful links:
Dementia Friends is the Alzheimer's Society's initiative to change people's perceptions of dementia. Call 0300 222 5855 or visit www.dementiafriends.org.uk
Carers Trust for information about support for carers in your area. Call 0300 772 9600 or visit www.carers.org/search/network-partners
Home Instead, our partner Care Benefit care provider, runs free community dementia awareness courses and bespoke talks for groups. Visit www.homeinstead.co.uk/Index.do or call 01925 730273 to find your nearest office.
DISCLAIMER: Links to third-party sites do not constitute an endorsement by the Oddfellows and use of the advertised products and services is entirely at your risk. The Oddfellows does not accept any liability or responsibility for any third party material on other websites.