Quick Guide to: coping with changing relationships
During the festive season, families and friends often spend more time together than usual. For some it can magnify tensions created by significant life events such as ill health, family rifts or bereavement.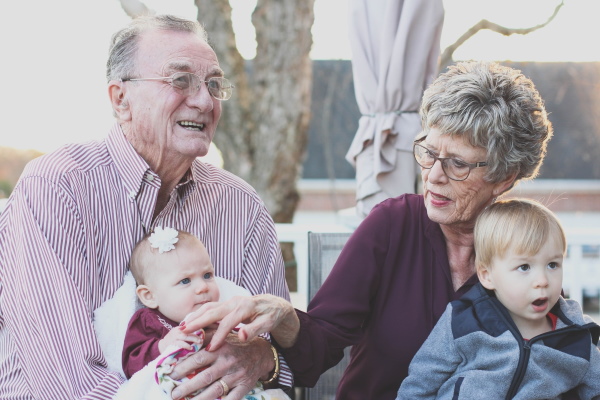 In this guide we cover some common scenarios and how to cope.
Celebrating Christmas with somebody who has dementia
It may be necessary to take a more flexible approach and plan accordingly when celebrating Christmas with someone who has dementia. Don't worry if things are different from expected, just try to enjoy spending time with your friend or relative, focus on what is going well and remember that you are doing your best. Some useful suggestions from the charity Independent Age include:
Think about how they enjoyed celebrating Christmas in the past. If they enjoyed going to church carol services or making mince pies, find out if they'd like to carry on doing these activities
Involve them by thinking ahead about activities they may want to take part in such as decorating the tree, preparing dinner or playing games with the grandchildren
Think about a suitable present such as a CD of music from their younger days or a blanket or clothing in their favourite colour. A good tip is to wrap presents in tissue paper which is tactile and easy to open
Provide a quiet place for them to retreat to and take turns to sit with them to talk one to one, as a lot of noise or group conversation might be overwhelming.
Useful contacts: Alzheimer's Society offers information and support about all forms of dementia, call 0300 222 11 22 or visit www.alzheimers.org.uk
Independent Age offers advice and support for older people, call 0800 319 6789 or visit www.independentage.org 
Focus on what is going well and remember that you are doing your best.
If you can't see your family
Sometimes family rifts result in estrangement. In such situations the lead up to Christmas and the day itself can be very difficult to cope with. It may be tempting to reach out to an estranged family member, but that is a complex and delicate process so try to limit your expectations and look after yourself.
The charity, Stand Alone, has useful information about coping strategies for the Christmas period. These include noticing if festive 'family-focused' adverts are making you feel unhappy and doing your best to avoid them; thinking about how to respond to questions about Christmas plans from friends and colleagues; and deciding where to actually spend the day itself, whether you choose to accept an invitation from friends, offer to volunteer, or stay at home.
Useful contacts: Stand Alone publishes online information guides and runs support groups and workshops, visit www.standalone.org.uk/
Samaritans provides emotional support every day and night of the year, call 116 123 or email jo@samaritans.org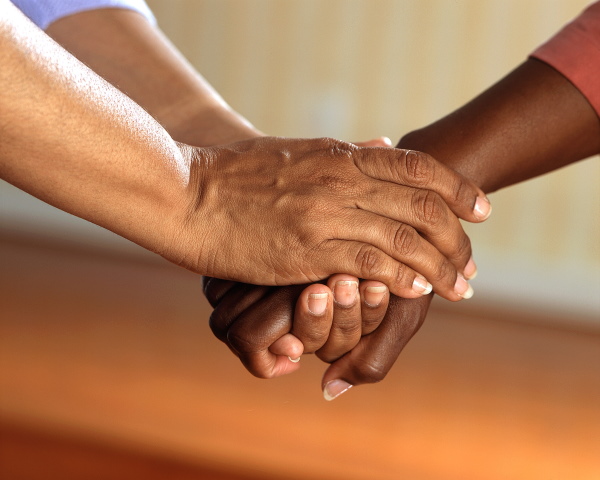 Christmas after a bereavement
Christmas can be a difficult time whether it is the first year without someone, or the bereavement was long ago. Some bereaved people find they do not want to celebrate Christmas at all, while others feel that maintaining their routine and celebrating as normal is the best tribute to their loved one.
It may feel important to make a special effort to remember the person who has died by visiting their grave or a place that was special to them, or sharing memories and looking at photos. We know that people remember and mourn in different ways so conflict within a family can sometimes arise when we have expectations of how others should grieve, so try to be sensitive to each other's needs and talk openly about what will be best for you.
Your normal routine may be disrupted over the Christmas period making it easier to forget to look after yourself. Keep to regular patterns of sleeping and eating and avoid using alcohol to escape the pain of loss. If someone you know has been bereaved, take your cues from them, and show you are available if they need company or support. It is important to allow people to grieve and feel sad, so don't expect them to supress their feelings and pretend to be happier than they are.
Useful contacts: Cruse Bereavement Care has helpful information on coping at Christmas, call 0808 808 1677 or visit www.cruse.org.uk 
Re-engage (formerly Contact the Elderly) promotes local community Christmas events and aims to match anyone alone on Christmas day aged 75 and over with a local event, call 0800 716 543 or visit www.reengage.org.uk
If you would like to learn more about how the Oddfellows Care and Welfare team can support you, or for more information about the Oddfellows Branches in your area, please call Membership on 0800 028 1810, or email enquiries@oddfellows.co.uk