Quick guide to avoiding scams
Scams are on the increase and scammers are using increasingly sophisticated techniques to defraud people. In this handy guide we cover different types of scams and how you can avoid them.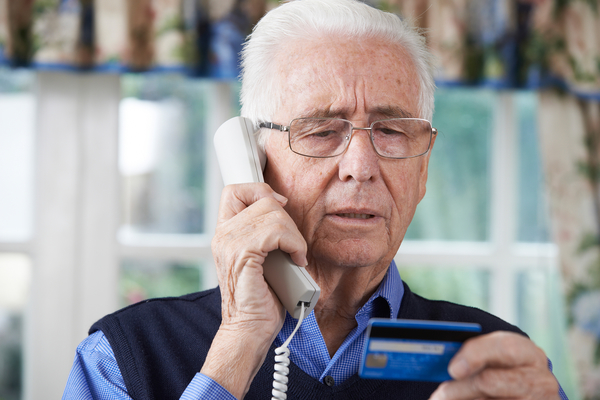 Scammers often target older or vulnerable people and if they get a response, they may then sell on the person's details, meaning they will be targeted by other scammers. We all need to be on the alert and need to make sure that anyone who is likely to be targeted is fully aware of what to look out for and how to respond.
Types of scams
Mail scams
Postal scams contain fraudulent claims to try to con you out of your money, e.g. lotteries or prize draws claiming that you have won a fortune, or letters from a 'solicitor' informing you of an unclaimed inheritance.
Email and online scams
These include tax refund emails, emails with attachments which contain viruses, or emails asking for money which appear to be from a friend or relative asking for help. Scams can come from the email account of someone you know if their account has been hacked.
Telephone scams
Unsolicited and unexpected calls, e.g. calls from your bank about fraudulent use of your credit or debit card, or calls about your computer. Scammers will say your computer has a virus and ask you to download software to fix it. The software is actually 'spyware' that will give them access to all your online information.
Relationship scams
Scammers use dating websites to win people's trust and get money from them.
Banking scams
Telephone calls (known as 'vishing'), emails (known as 'phishing') or texts posing as your bank or the police trying to get personal and financial information such as your card details (including PIN numbers), and gain access to your finances.
Investment and pension scams
Changes which give people access to their pension pots from age 50 have resulted in new scams e.g. people being cold called and offered a 'pension review'. Offers of investments in stocks and shares, fine wine, jewellery, carbon credits or 'pyramid' investment schemes, which ask you to pay a fee and recruit friends or family in order to get a return.
Top tips for avoiding scams
• If you haven't entered a lottery or prize draw, you can't have won it!
• Don't be embarrassed to hang up, just say no
• Don't open emails or attachments from someone you don't know
• Your bank will never call and ask for your PIN number or suggest you give your bank card to a courier
• Avoid pension scams by getting independent advice before making decisions
Protection against scams
• To avoid unsolicited sales or marketing calls register with the Telephone Preference Service at www.tpsonline.org.uk or call 0845 070 0707
• To avoid unsolicited post register with the Mail Preference Service at www.mpsonline.org.uk or call 0845 703 4599
• People over 50 can contact Pension Wise for a free, independent, telephone or face-to-face appointment at www.pensionwise.gov.uk or call 0800 138 3944
• The 'Think Jessica' campaign provides advice and information about avoiding scams at www.thinkjessica.com, or by email at advice@thinkjessica.com.
Independent Age have a free 'Scamwise' guide, to order it call their helpline on 0800 319 6789 or look online at www.independentage.org/information/advice-guides-factsheets-leaflets/scamwise.
DISCLAIMER: Links to third-party sites do not constitute an endorsement by the Oddfellows and use of the advertised products and services is entirely at your risk. The Oddfellows does not accept any liability or responsibility for any third party material on other websites.