Over 55s flock to social networks
If you can't beat them, join them! Teenagers might seem to spend all their time glued to their smartphones sharing 'selfies' and messages with friends. Now it seems their parents and grandparents are following suit.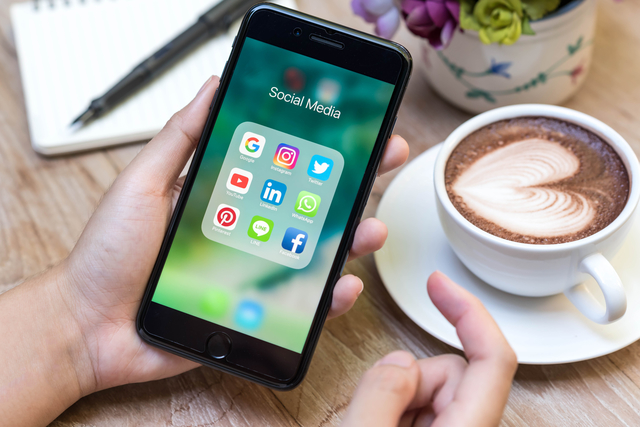 Latest government numbers show that older people are embracing smart and social technology at a faster rate than any other age range!
Back in 2010 only one in 10 of those in the 55-64 age range had a smartphone. Today it is six out of 10 – and four out of 10 are aged 65-74. They're using them to take photos, play games, get directions, keep in touch with friends and family across social media, send emails and texts and of course phone people!
The numbers all come from the latest annual "Adults' media use and attitudes" study, published by the communications regulator Ofcom this summer.
It shows older people are turning to social media in rapidly growing numbers. The 75-and-over group are actually twice as likely to have a presence on social media than just a year ago. Four out of 10 of them now use services like Facebook, WhatsApp or Instagram to swap news and stories with friends and family. In the 55-64 age range the chances of being on social media rise to six out of 10.
These numbers support earlier research that suggests more than half of all pensionable UK adults are now on Facebook, which has 31 million users.
But one thing the Ofcom report shows is that the older generations aren't yet quite as addicted to their phones as many of the young. Asked which device they would most miss, most teenagers said their smartphones. For the over-55s it was the good old TV!
Has your smartphone taken over your life? Tell us about your experience – email us at news@oddfellows.co.uk.